Keep Your Business Safe With Temperature Screening Kiosks
With the covid19 pandemic we have learned to adapt to the new environment, businesses had to come up smarter and safer ways of reopening. First came handheld temperature scanners, however that still involves face-to-face interaction. Finally, then came temperature screening kiosks that completely changed the game. They have become the new normal and are being installed in hotels, restaurants, gyms, hospitals, airports and events. Body temperature kiosks provide a quick and easy process to check people's temperature and stay safe. They are truly contactless and eliminate that person-to-person interaction.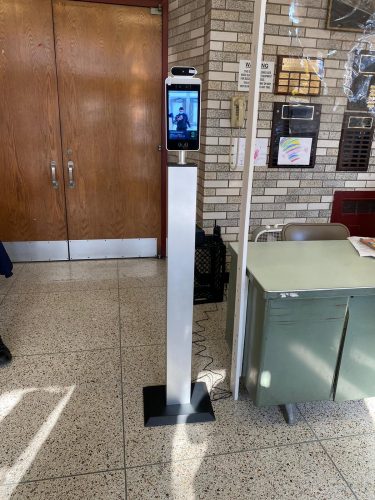 What are the benefits? Let's start off with the fact that they are convenient and easy to set up, our team has traveled to hospitals, trade shows and schools to set up numerous body temperature kiosks and they come with the fully equipt software with face recognition. These kiosks make detecting fevers and potential symptoms of sickness easier especially in places where many people are conjuring together. These have become a requirement in places such as hospitals for employees and patients and schools for students, they are completely touchless and take 1 second to screen for potential symptoms. Our software can detect if a person is not wearing a facemask and will remind the person to put one on. This is extremely helpful to enforce facemask policies for all industries. With the pandemic still at large these are preventative measures to continue facemask wearing. If a person does happen to have a high temperature ensuring they have a fever a red light will appear on the kiosk that shows they cannot enter the facility. With the Smart Pass Application installed onto the kiosk can be programmed to send out real time email notifications. These technological advances are truly keeping people safe and very easy to manage, even with many people getting the vaccine, this gives a sense of security for businesses and for those who have yet to get the vaccine.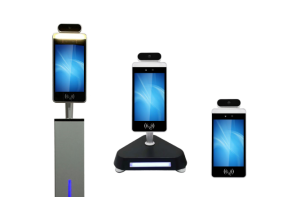 Are you interested in learning more about temperature screening kiosks and how they can keep your business safe? Click here to learn more.