Trade Show Kiosk
Elevate your trade show and conference booth viability with Popshap interactive touch screen kiosks!
DRIVE MORE TRAFFIC TO YOUR BOOTH
Showcase your dominance on the trade show floor over a sea of boring stands with a custom constructed touch screen kiosk and trade show displays. This is how your brand stands out from the crowd at your next trade show or event.
Popshap provides you the technology to accelerate your speed of service, allowing attendees to play games and win prizes themselves at your touch screen kiosk. As a result, brands can reach more people while offering shorter lines and reduced wait times.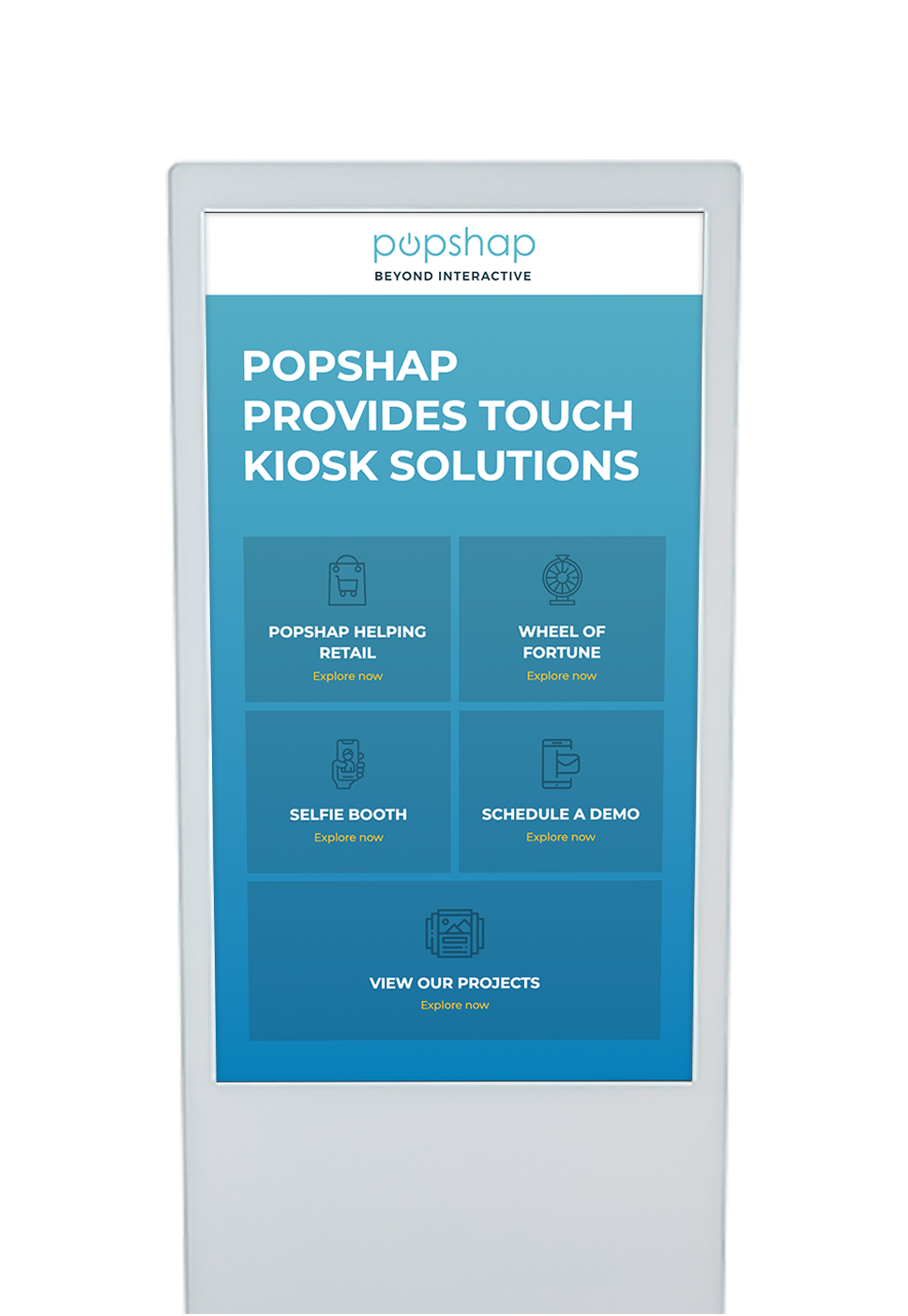 INCREASE PROFESSIONALISM
Appearances really do matter, especially when it comes to making a positive first impression with prospective vendors and attendees. Those attendees will spend only a few seconds taking in your entire trade show booth. Touch screen displays grant a high-quality, comprehensive presentation, complete with colorful graphics, stylish shapes, and customizable text, shading, and line work. Attendees will associate the professional appearance of your tabletop graphics with the nature of your business and will be more likely to trust the quality of your deliverables.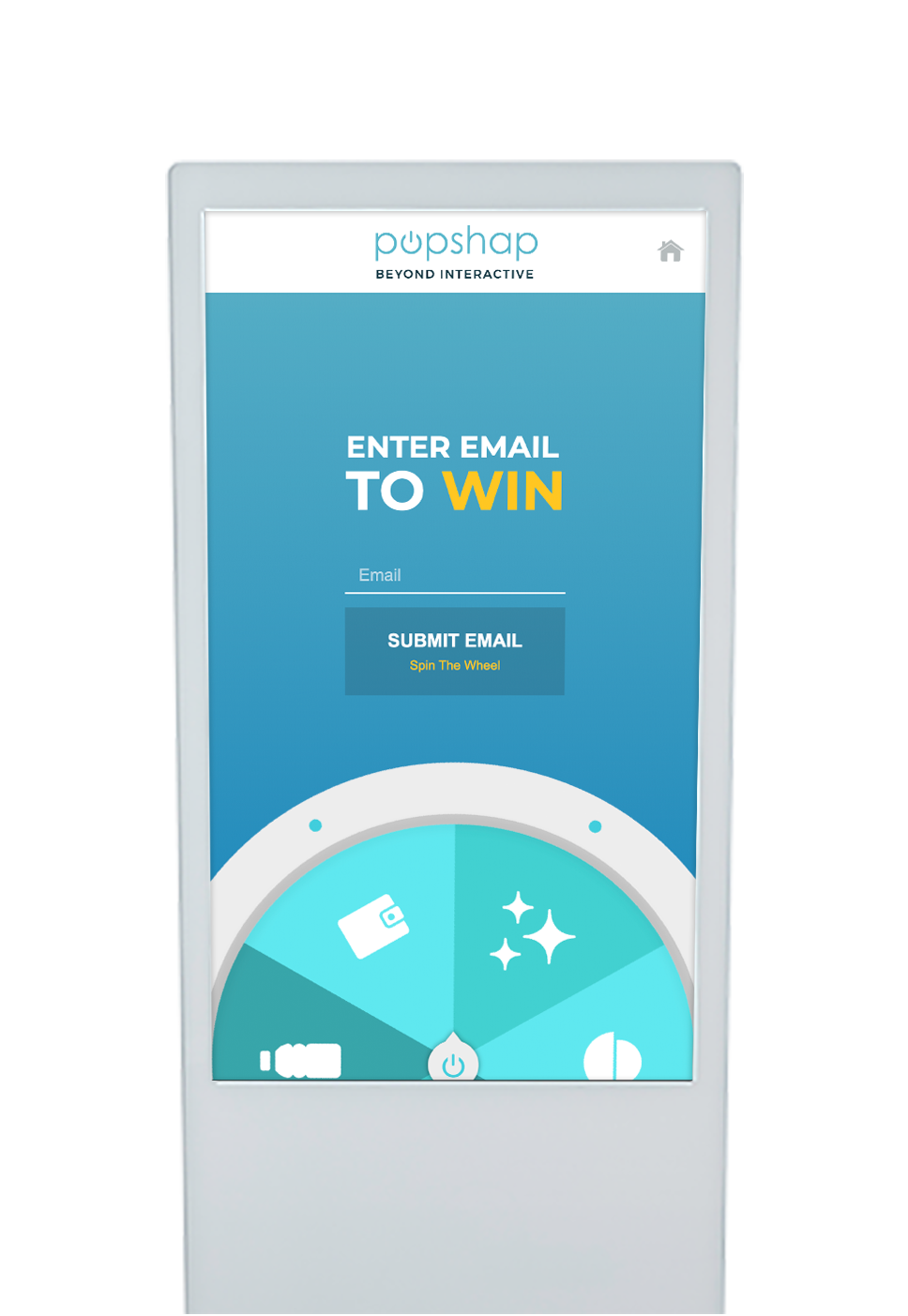 SEPARATE FROM COMPETITORS
Competitive differentiation gives you the means to set your products and services far above and apart from others at the trade show. Our purpose is to bring your trade show booth to life and make it the focal point of every event. Whether you need expert interactive trade show display consulting and planning, or a detailed technology solution, Popshap is driven by one only thing – your success.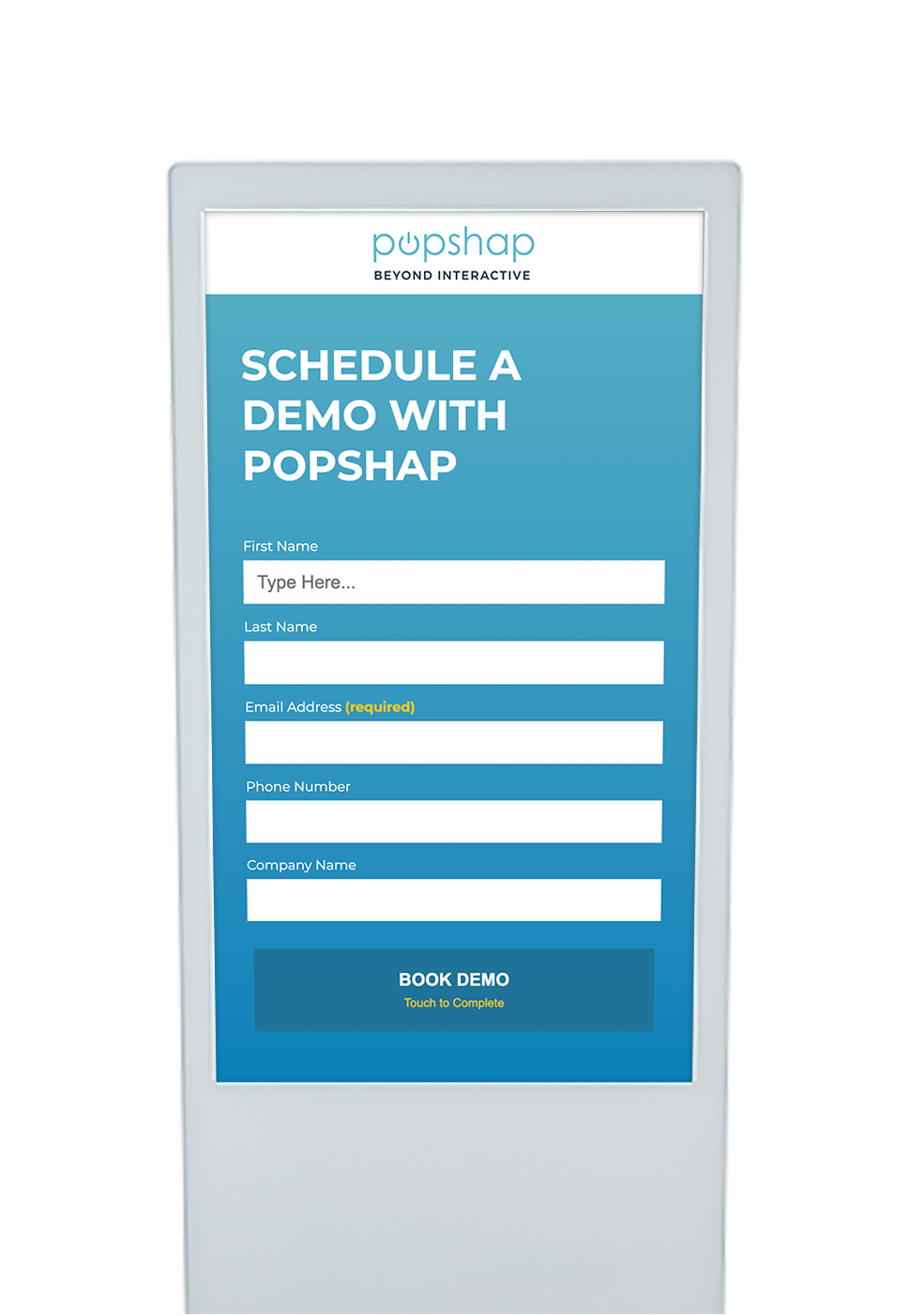 SEIZE EVERY MOMENT
Today, event planners crave more flexibility allowing them to create a unique interactive environment. With touch screen kiosks, you have way more design options such as directories, lead magnets, interactive games, and more. There are no complications to what you can do with your exhibit booth. Adding personality and dimension has never been easier. Make the most of the time you have with attendees on the trade show floor with an impactful experience and meaningful interactions.