Custom Install
YOU NEED IT, WE MAKE IT HAPPEN
OUR TOUCH KIOSK IS YOUR CANVAS
Don't start from scratch. Pull upon our many years of expert experience providing touch table and interactive kiosk installs to leading enterprises and event organizers across the globe. We offer knowledgeable interactive solutions for a wide range of use cases, from events to retail, virtual, and event eCommerce. We can accommodate you. We can add
custom touch kiosk
accessories such as printers, credit card readers, cameras, and more. Explore all the various options and expand your brand recognition to new vistas.
An
interactive kiosk
can take what you've done in the past and bring it to a new avenue of marketing, or together we can create a platform from the bottom up with custom kiosk installation in mind. Reach out to 
our
 highly experienced touch kiosk installation manager for all your event needs. They'll take all the complicated details off your plate and organize the logistics. You stay focused on the bigger picture and can breathe easy knowing they've got the details under control. When you're ready to invest in a touch kiosk installation we invite you to trust our many years of interactive technology and trade show experience. If you know exactly what you need, feel free to look through our product categories, if you just aren't sure, reach out to us. Use our Popshap to create memorable and irreplaceable brand experiences. Through touch tables, interactive trade show kiosks, video walls, touchscreen kiosks, and multi-screen environments, you can take your booth or event to the next level. Let us turn your larger-than-life dream into a reality! Don't limit your brand to only what you've done in the past. If you can imagine it, we can create it. Use your existing content and enhance it for interactive usage. Or let's reimagine your entire theme together and build something beautiful.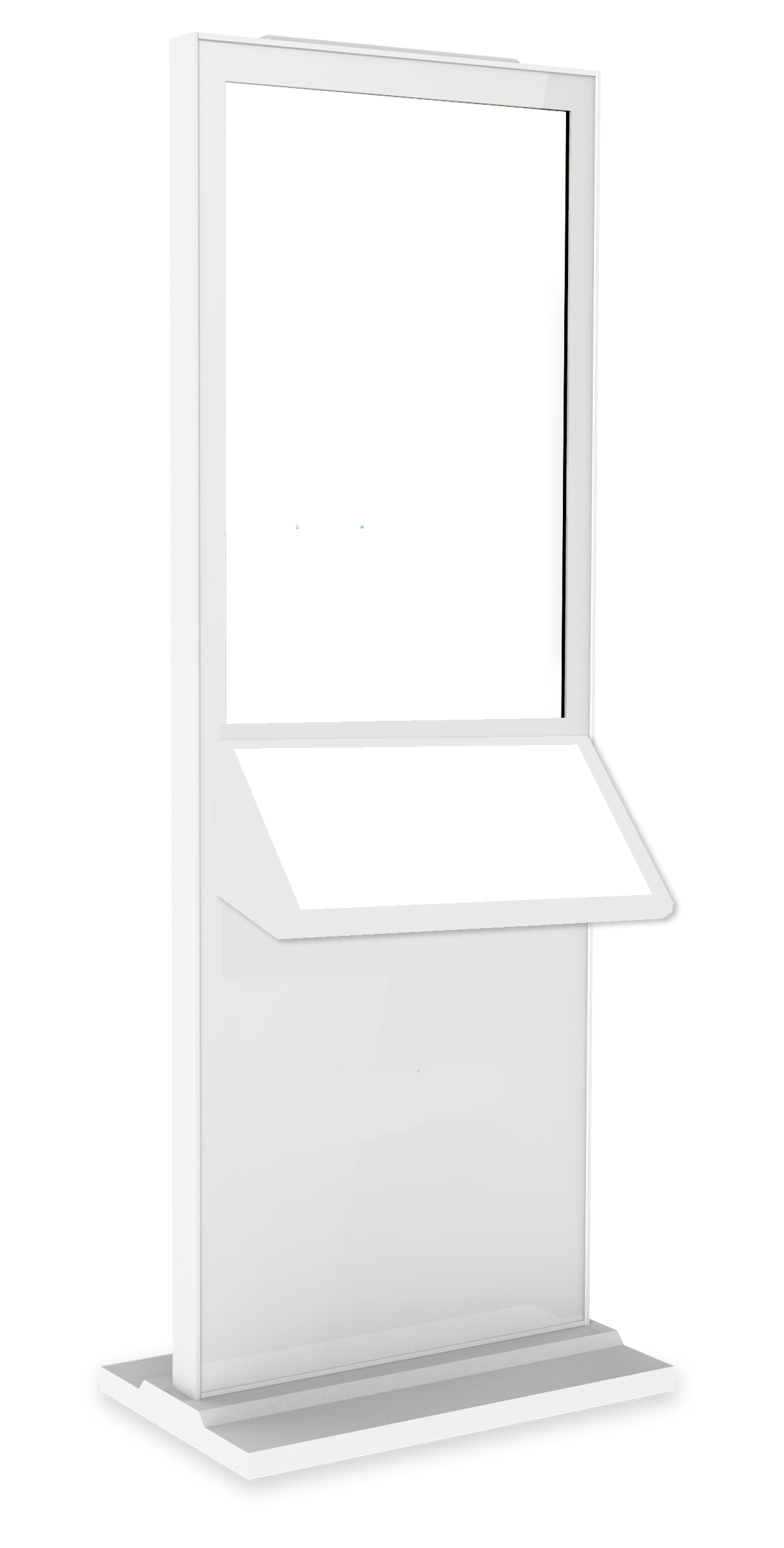 Use our touch kiosk at trade shows or conferences to announce who your company is. Display testimonials, mission statements, or other particulars that summarize your brand. If you incorporate interactive digital signage elements into your demonstration, our interactive touch kiosk can announce it. This can help you pull in traffic from several feet away. We can fabricate and customize any kiosk to match your brand look. Your brand should be as personalized and yourself, we can help you make that happen. Popshap is with you every step of the process. We'll help your designers choose the best touch kiosk technology, and define the optimal configuration to get the most bang for your buck. In addition, an experienced Popshap technologist can help you with your digital content management and keep your vision and project on time and within budget – handling all of the details so you can focus on your mission. Your company can be broadcasting to a larger audience, well that's the assumption that marketing always takes, but this is a tangible way to bring the premise to the forefront.