Popshap Announces New Trade Show Advertising Technology Bundle for Organizers
[embed]https://www.youtube.com/watch?v=_xqCBbuq9yw[/embed] As the pandemic took the world by storm in 2020, the pace of digital transformation has accelerated and become even more universal. As things stagger to get back to normal we saw an abundant need for new trade show advertising technology. As we have started attending more events this year we have noticed that meaningful interactions are still expected from attendees. With engagements getting disjointed and expensive, smart advertising technology has hence come into play for creating enriched experiences and increased revenue for trade shows and event organizers. Diverse goals and purposes may offer challenges to event organizers but our new advertising technology infuses education and entertainment to create lasting engagement and real-time analytics for every show.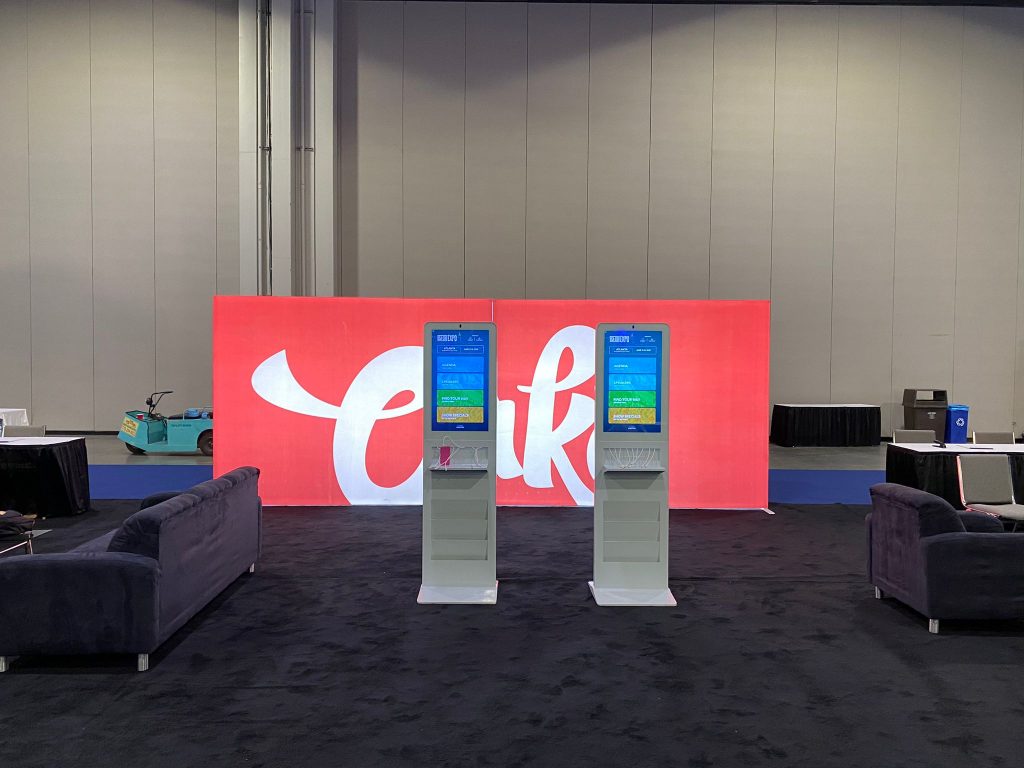 This means organizers can easily customize multimedia content for sponsorship engagement in places such as reception counters, event signage, kiosk, or walkways, our advertising technology gets the job done.
Our trade show advertising technology is ready for real-time media playback on two individual interactive kiosks displays, which brings upgraded experiences for the attendees as well as flexibilities for show deployment.
These
interactive kiosks
bring the unlimited potential for tailor-made visual applications. With one touch kiosks showing static images while the other playing video promotion, for example, organizers now have customized digital media sponsorship content for several audiences in different locations, maximizing the trade show experience with more creatives. [embed]https://www.youtube.com/watch?v=tWUW_Rn9fp8[/embed] We work with event organizers like you to generate more revenue with our interactive trade show advertising technology. Our
smart marketing kiosk
allows you to create new revenue streams by running interactive advertisements throughout the venue on our devices. Attendees can play sponsored games, win exhibitor prizes, take branded pictures, and get the latest information about the event all from one device. And the best part is, you can charge for it! There is no upfront cost to you. And you would be able to upsell sponsorships by offering deeper marketing analytics and customized lead generation tools. If interested, let's chat for a few minutes