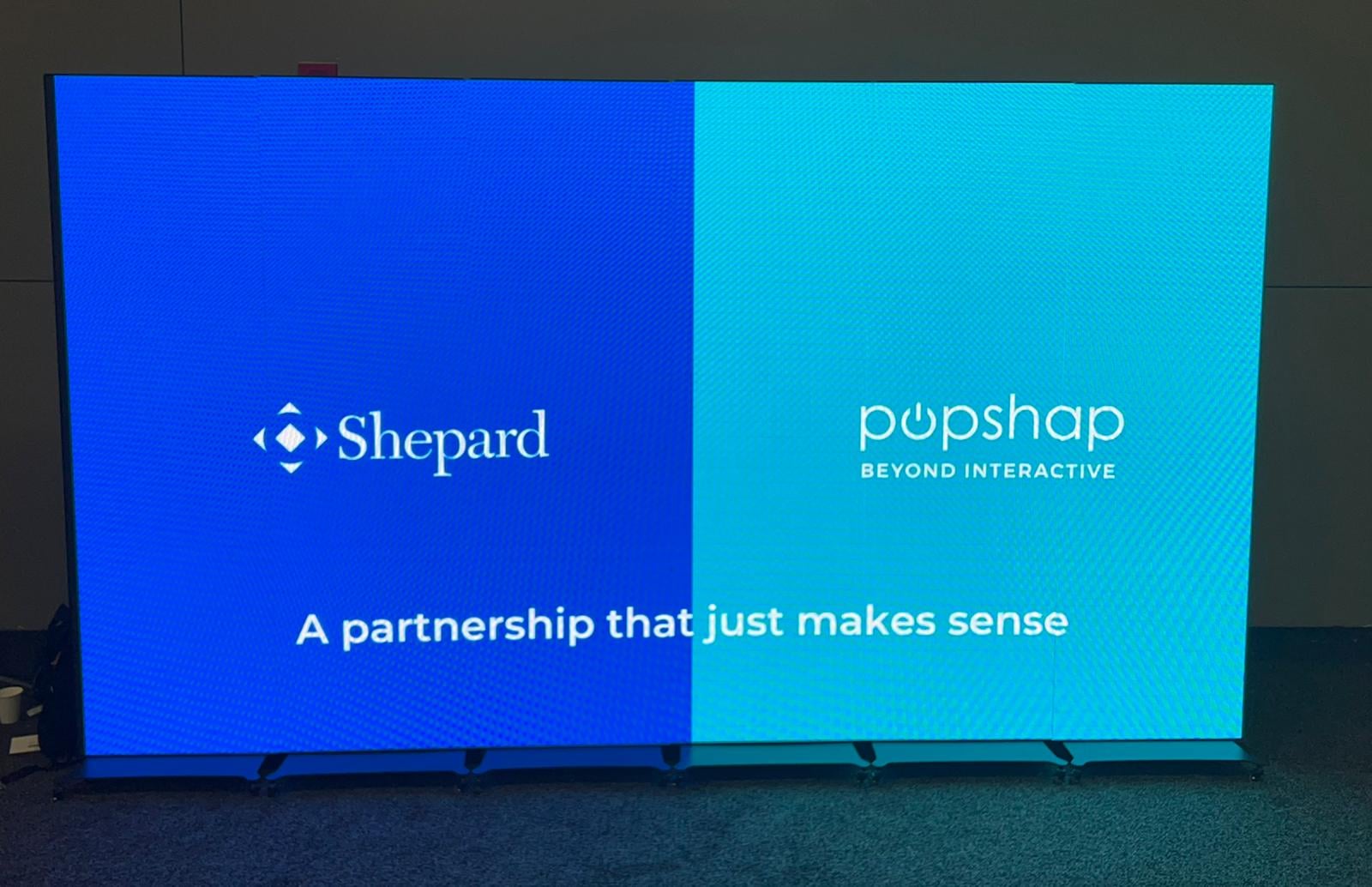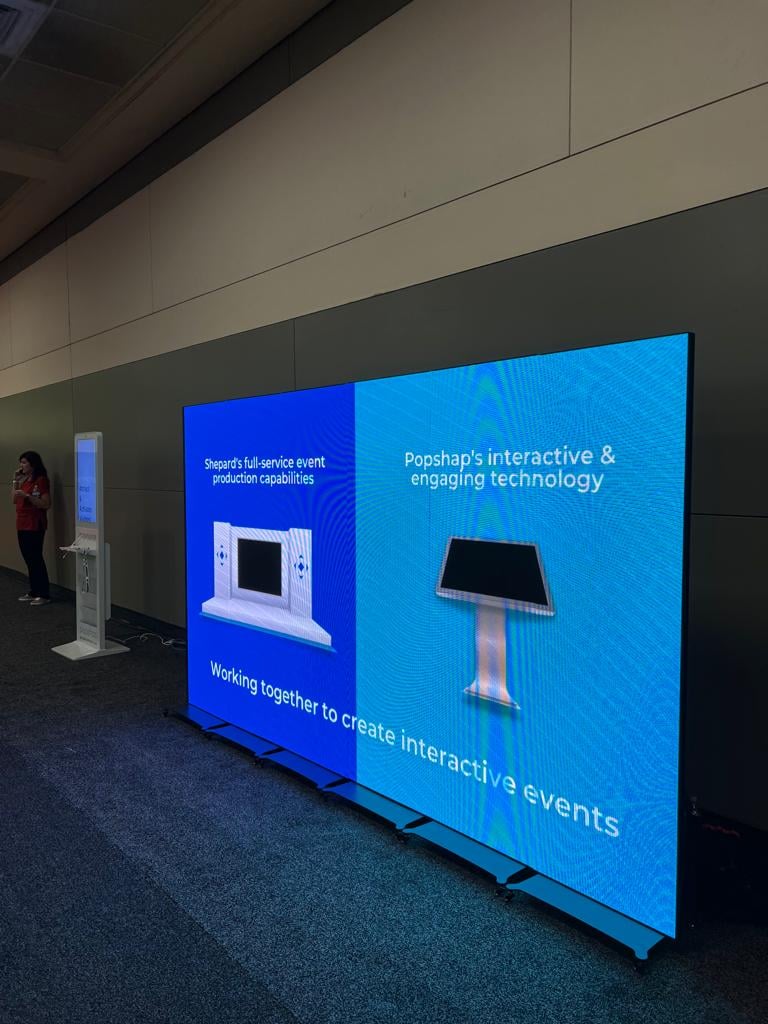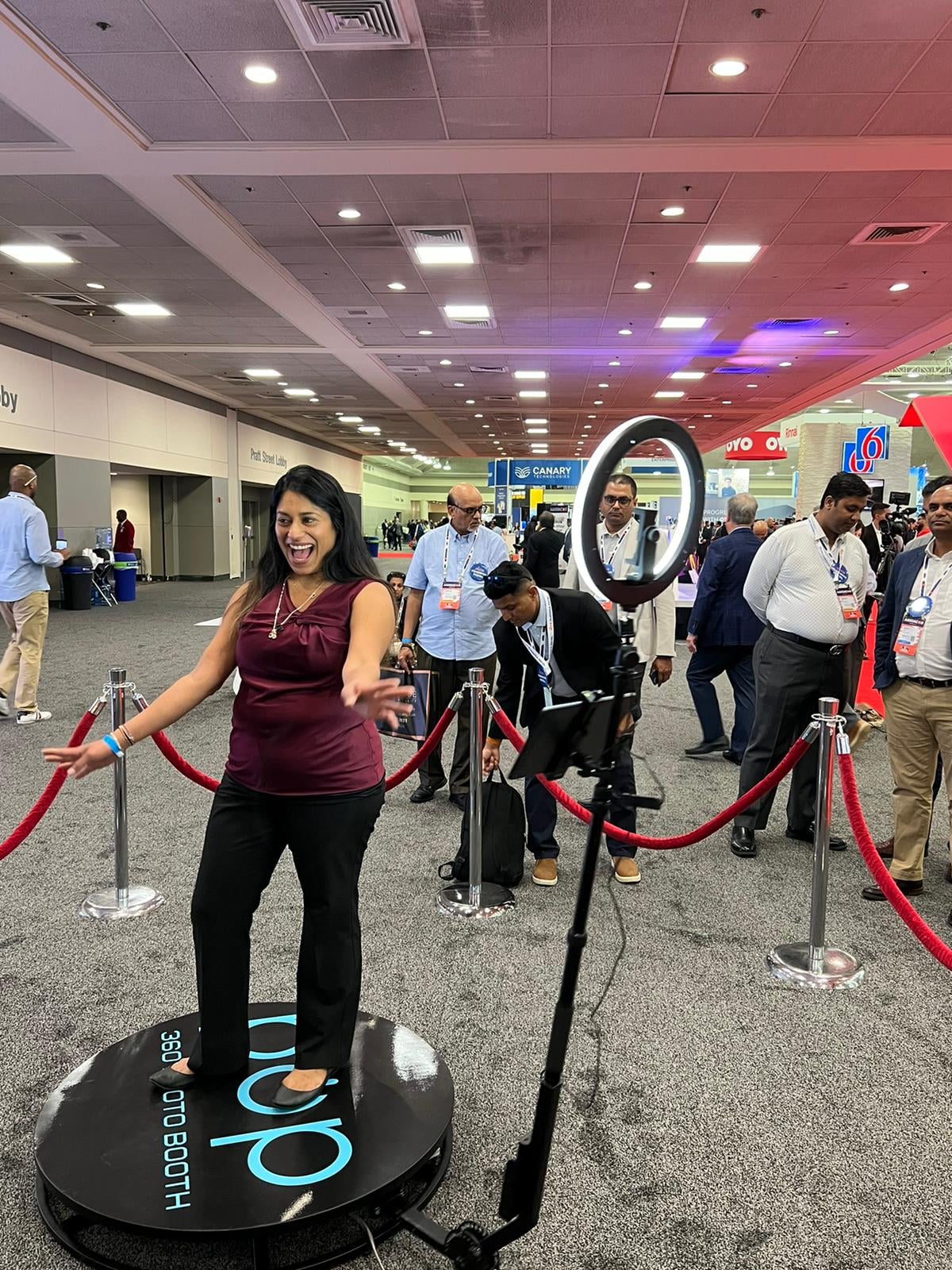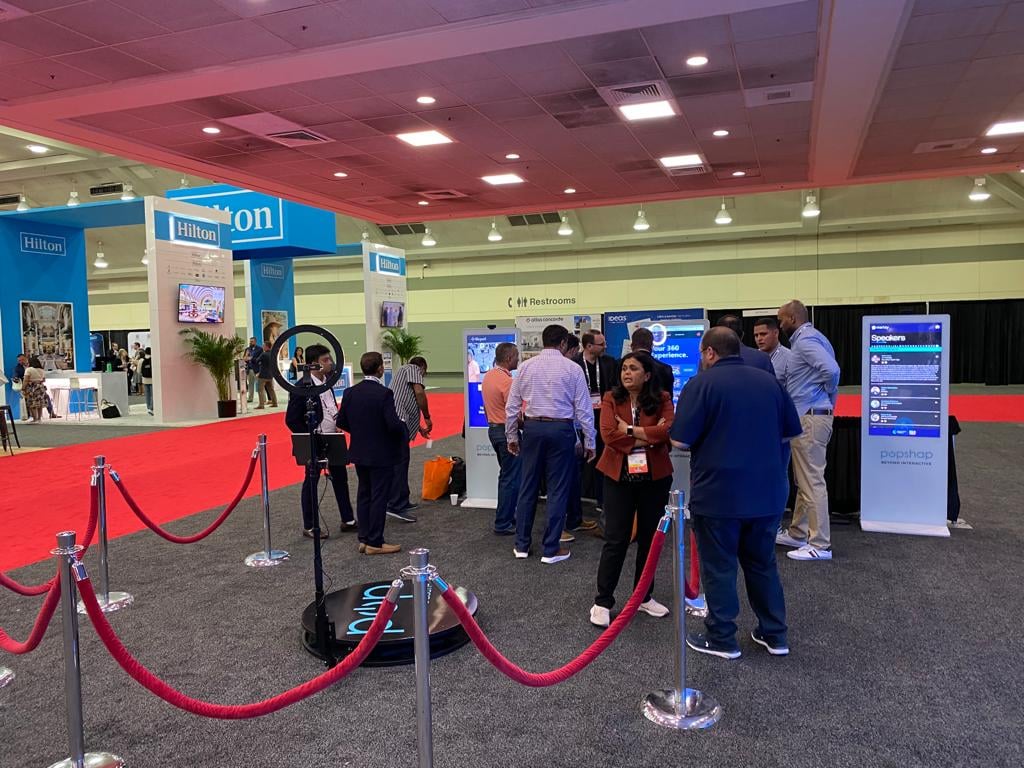 OVERVIEW
Founded in 1989, AAHOA is the largest hotel owners association in the world. With more than 18,500 members and they wanted to make sure that this year's show popped. So they called us to digitally transform their show lobby.
SOLUTION
To start we decided on using two LED video walls to display info. Plus we added six 49" standing touch screen kiosks.
We also had six touch tables that displayed wayfinding, an agenda, a map, and events.
Then, we created a custom CMS that allowed AAHOA users to gain a deeper knowledge and understanding of the event itself. Using a touch screen kiosk in the lobby brings a substantial positive impact on the overall event and increases chances for exhibit success, as well as improve the brand image, grab more leads, collect new lead data, and so much more.
CAPABILITIES
AAHOA's digital lobby was fully equipped with tailor-made resources where individuals were able to look up booths, events, and more. As well as check out the latest technology through PDFs, and videos. Users were able to move around freely within the customized app.