ADURO LIFE
March, 2020 San Diego, California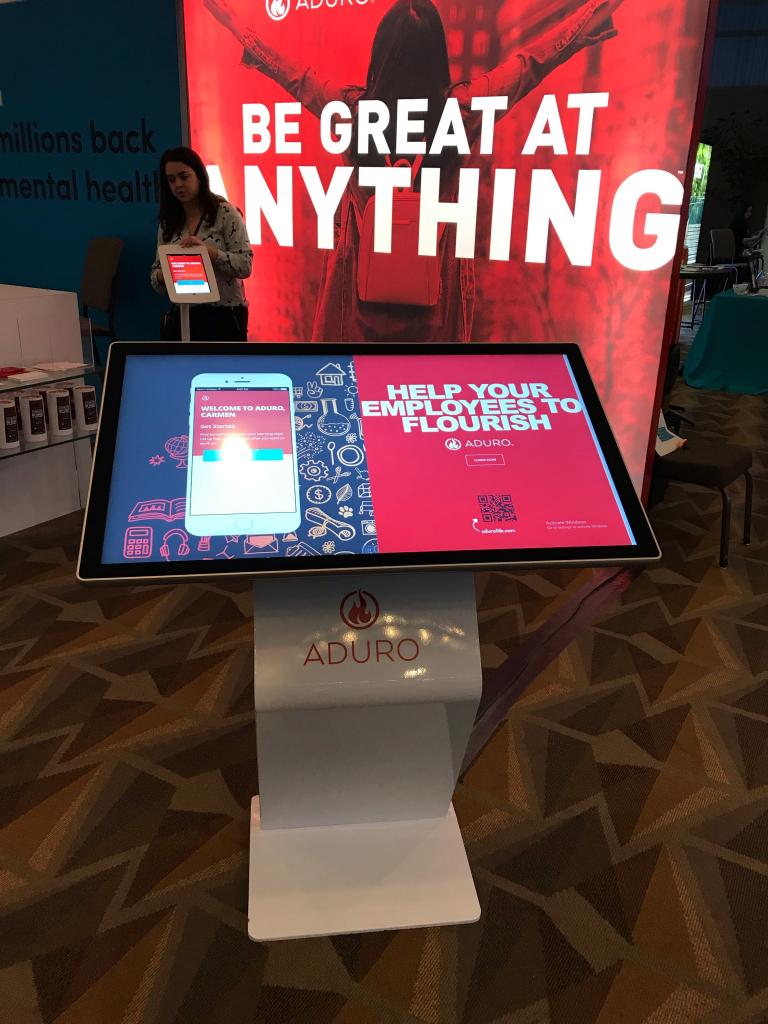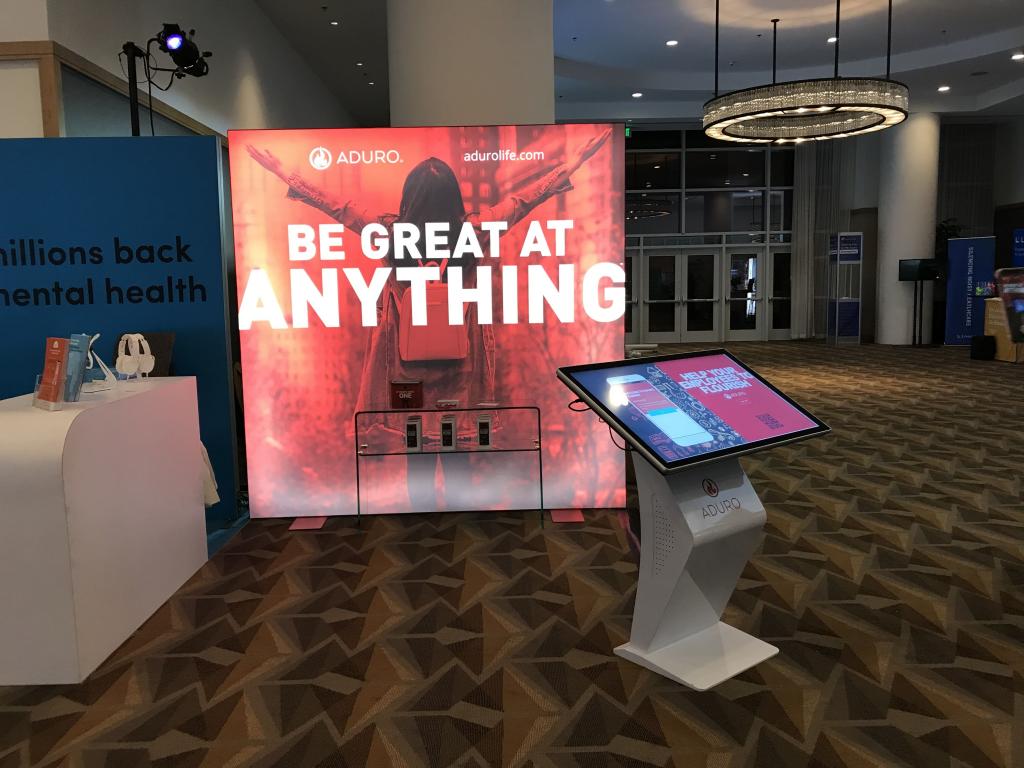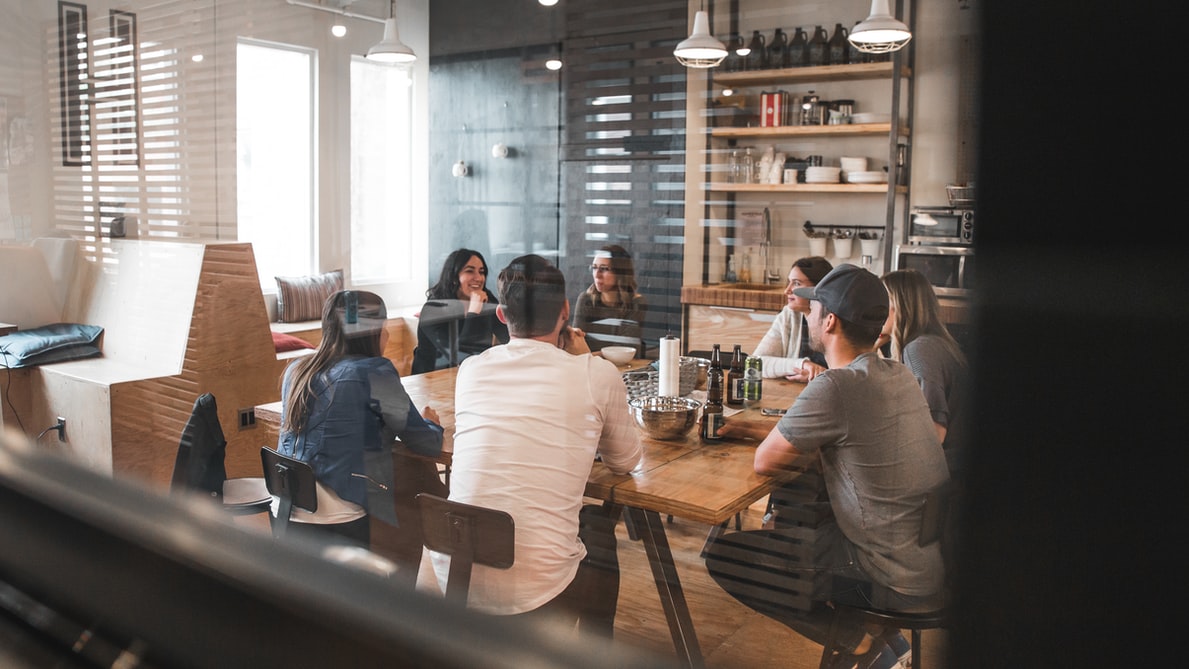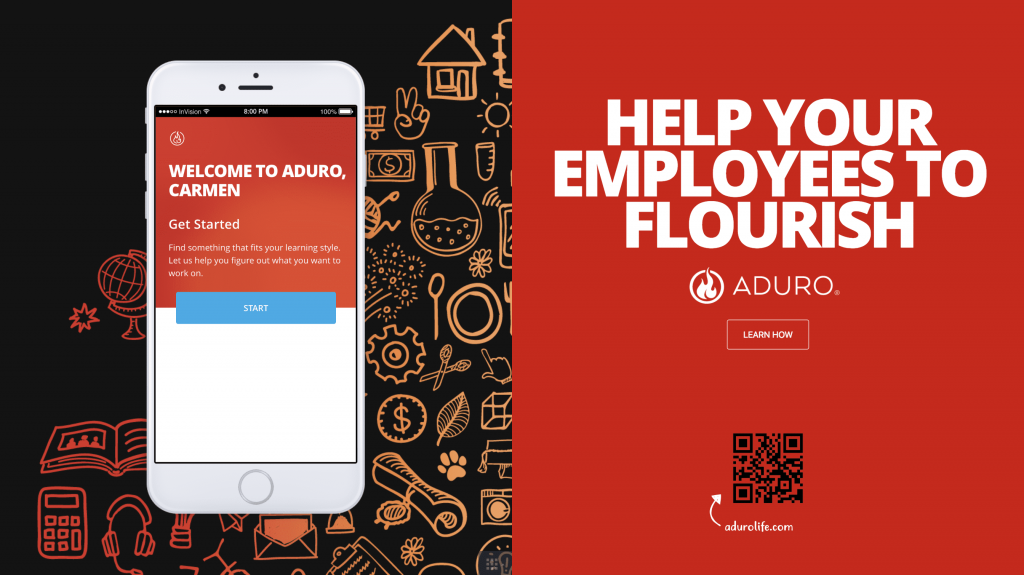 OVERVIEW
Aduro Life hired Popshap to help with showcasing their amazing APP and platform and we were more than happy to assist with their needs.  Utilizing multiple 43" touch tables, the event was set up in a day and held over 3 days in sunny San Diego, California.
SOLUTION
Using our 43″ touch tables we integrated the Aduro Life website and a custom URL that showcased the new APP with an interactive step-by-step demo.  The 43″ touch table takes up a minimal footprint, and it's great for trade shows.  With its very easy set up and removal capabilities as well, this was a must have for Aduro.
CAPABILITIES
For this event, we used 43" touch tablesto assist Aduro Life with the presentation of its 2019 San Diego Conference Board Employee Health Care Conference. Our staff assisted with the software demonstration, event setup, and user interface.