Bay Ridge Honda
Bay Ridge, Brooklyn, New York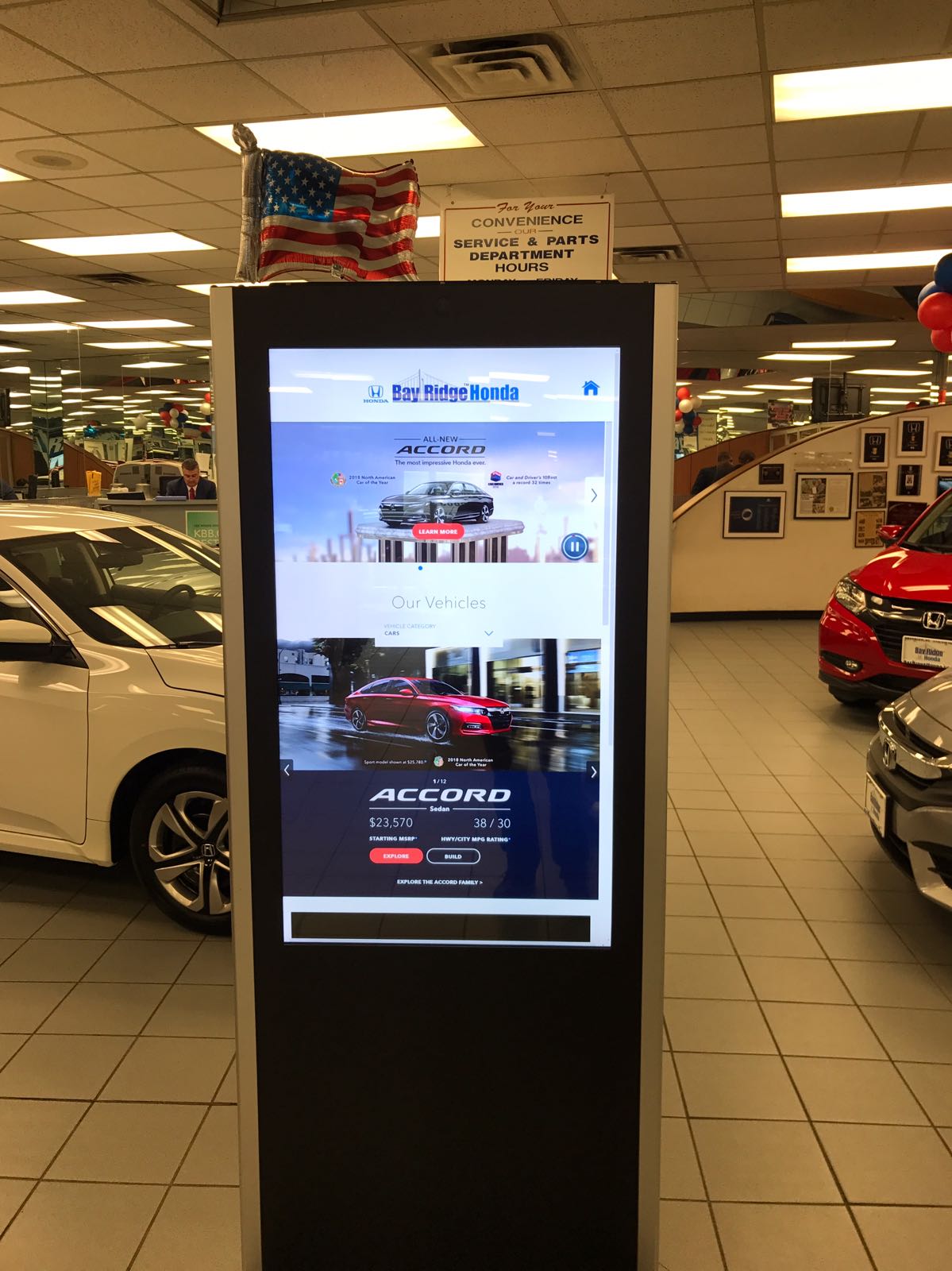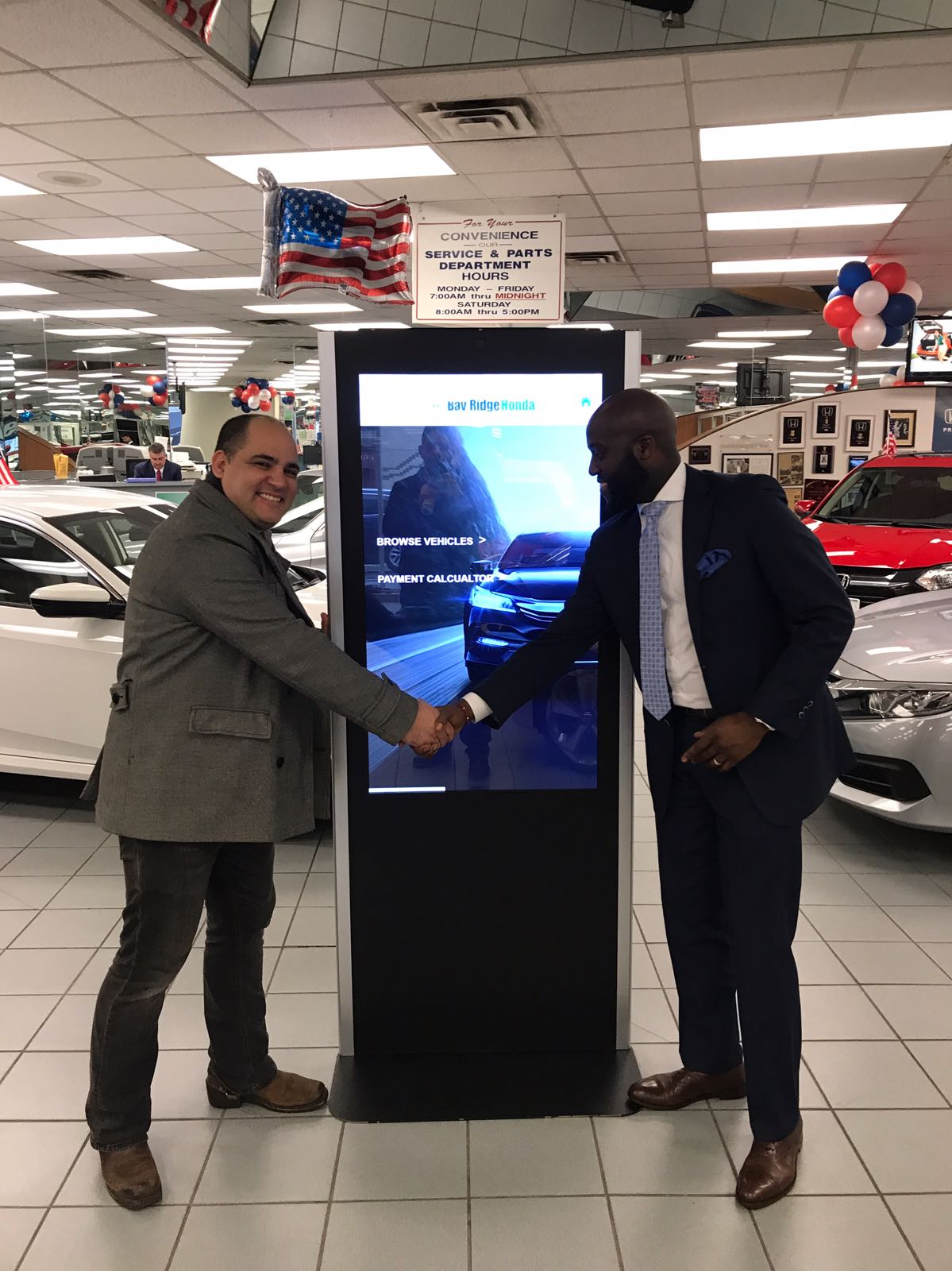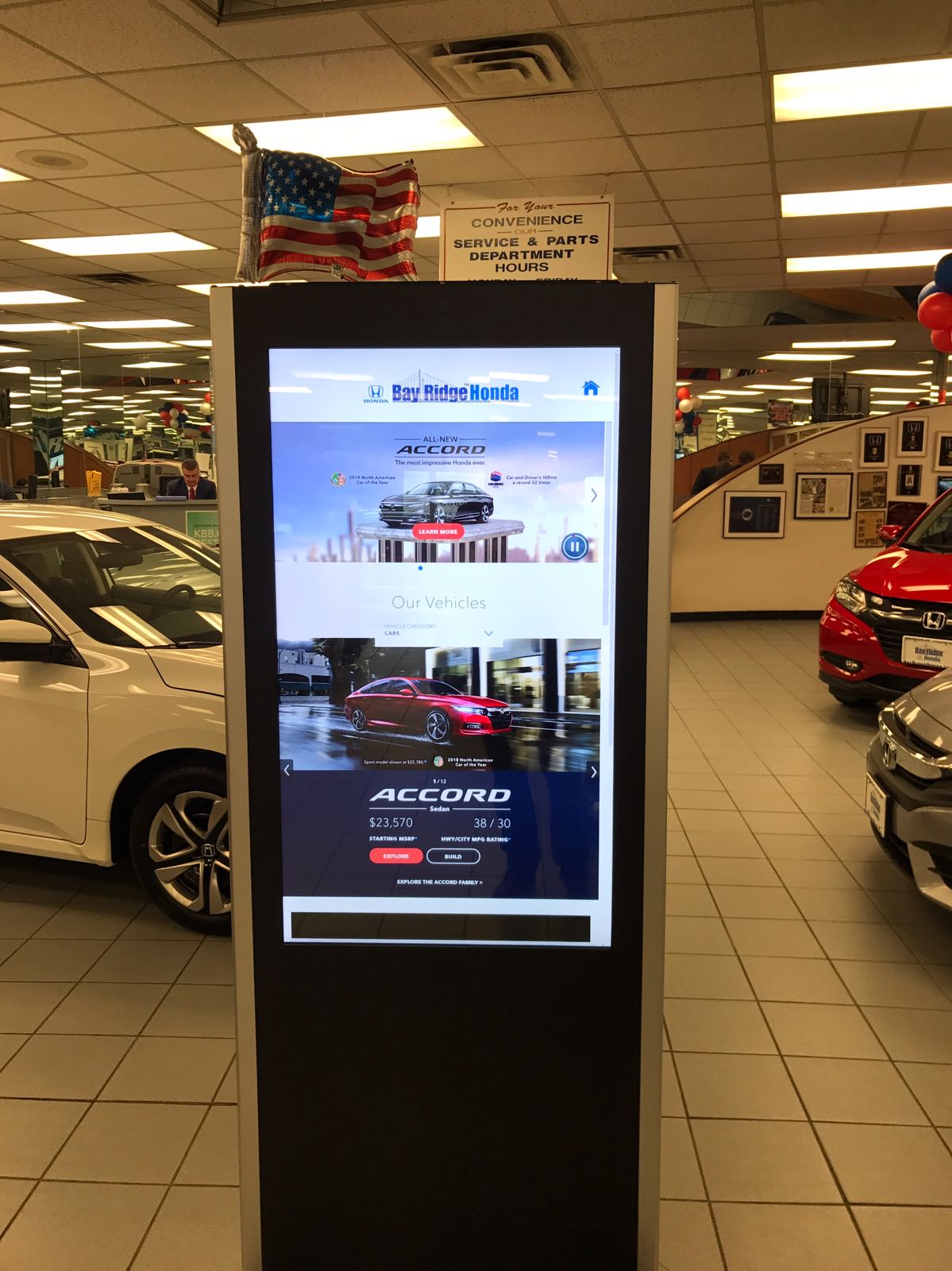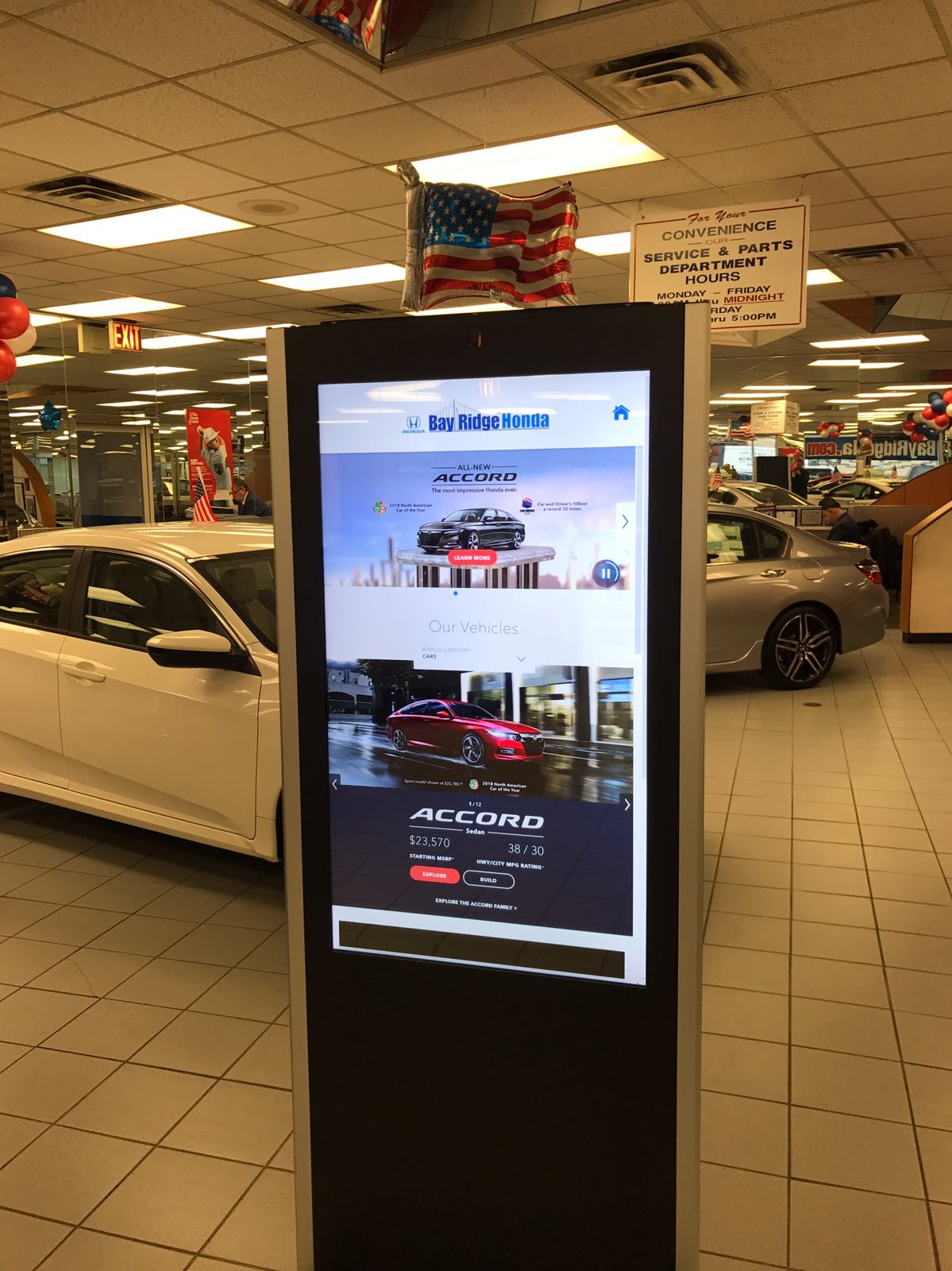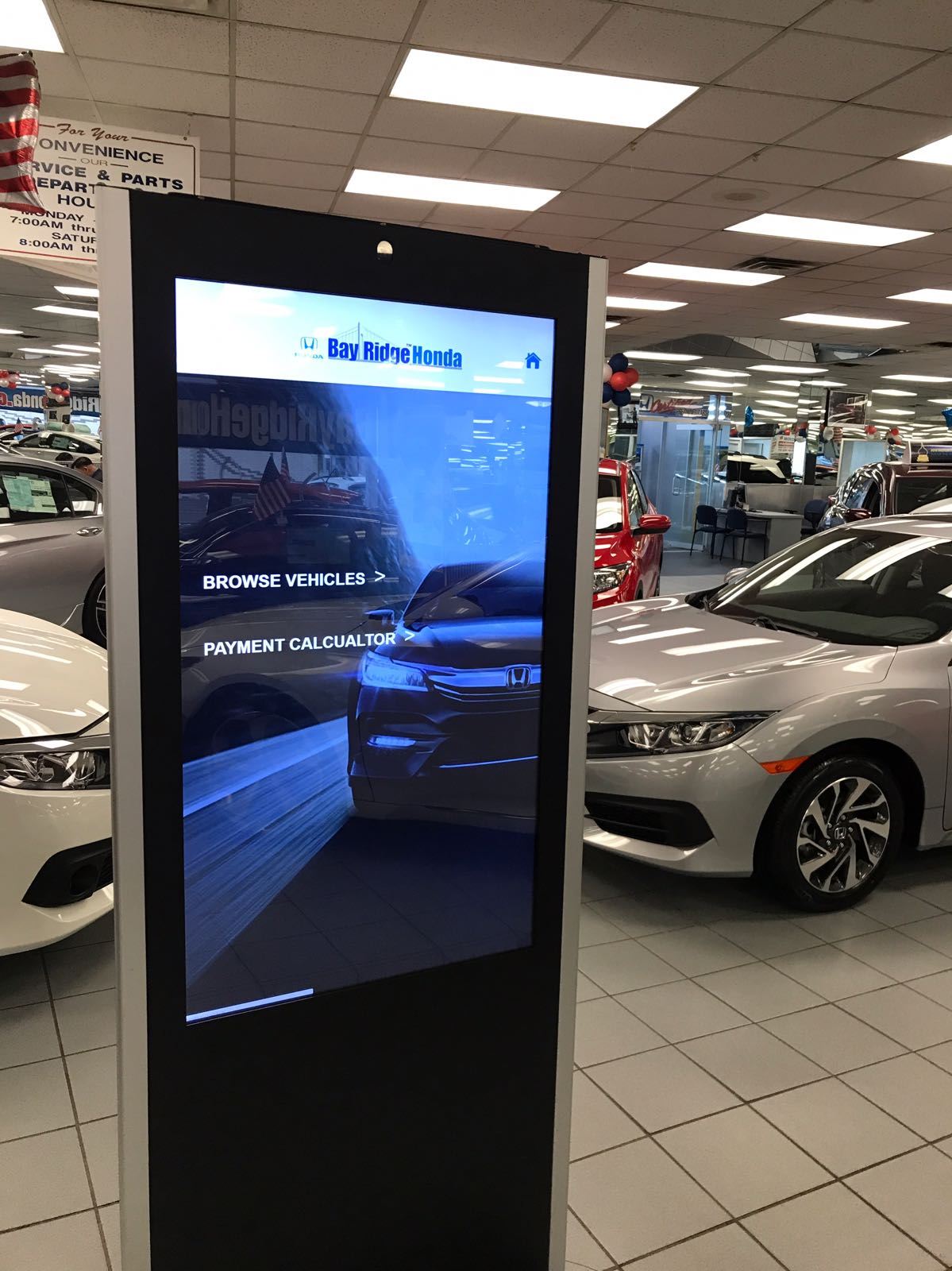 OVERVIEW
Bay Ridge Honda wanted to improve their store environment and customer experience. They wanted a platform to assist the sales staff by providing inventory and vehicle information, as well as being able to schedule service calls. To further engage customers and to capture client data, Bay Ridge Honda asked for a custom photo booth. We designed a 49" touch kiosk for them with a customized, web-based solution.
SOLUTION
Our approach was multifaceted. Our 49″ touch kiosk doubled not only as a large digital poster to bring in customers with its bright advertising functionality, but also a photo booth as well. The photo booth created a Bay Ridge Honda frame around the pictures that were taken on the 49" touch kiosk, and sent it to the customer's email addresses or phone numbers, thereby collecting customer information and advertising the brand. Through the 49" touch kiosk, the sales staff were able to display vehicle variations to show customers different colors and options that were not present on the inventoried automobiles. Popshap exceeded the expectations that were requested of them, and Bay Ridge Honda was well on their way to future sales goals.
CAPABILITIES
This was an innovative experience for the Bay Ridge Honda car dealership with our 49" touch kiosk , that featured a photo booth option, complete with a Bay Ridge Honda frame around the images. With the pictures being sent directly to the users email or phone, Bay Ridge Honda was able to capitalize on their data capturing experience, leading to many leads being generated. As we close on yet another satisfied client, we wish Bay Ridge Honda the best as they drive off into the sunset. We can't wait to get picked up for the next event.