Blueprint 2022
Sept 12-14, 2022. Las Vegas, NV.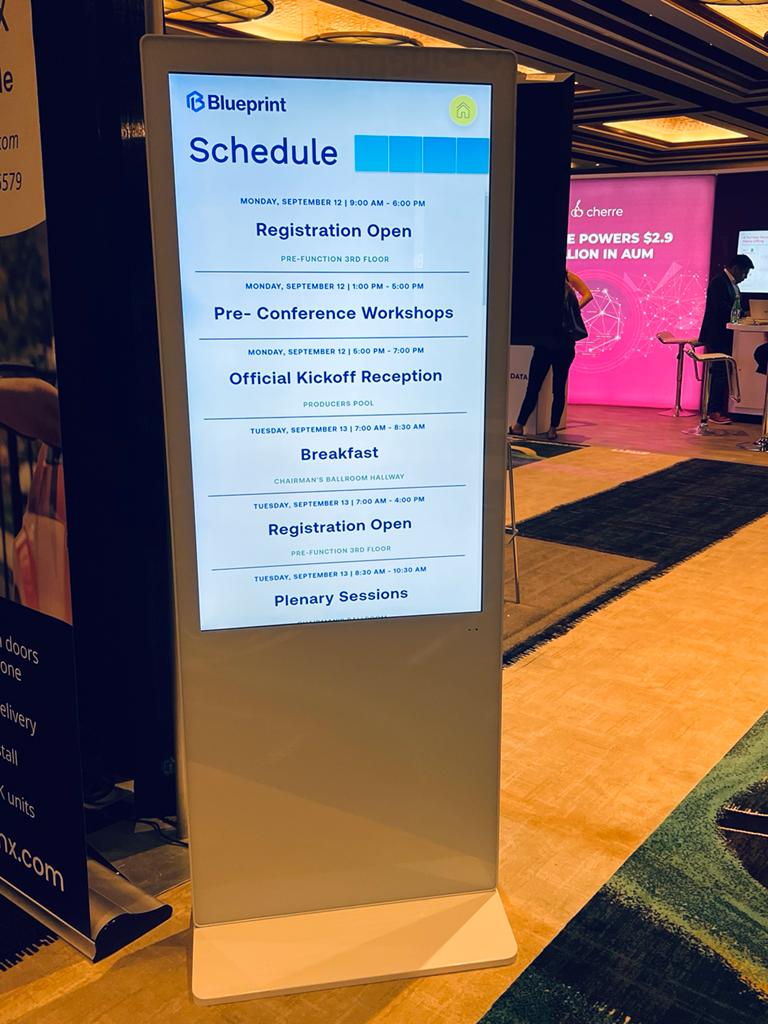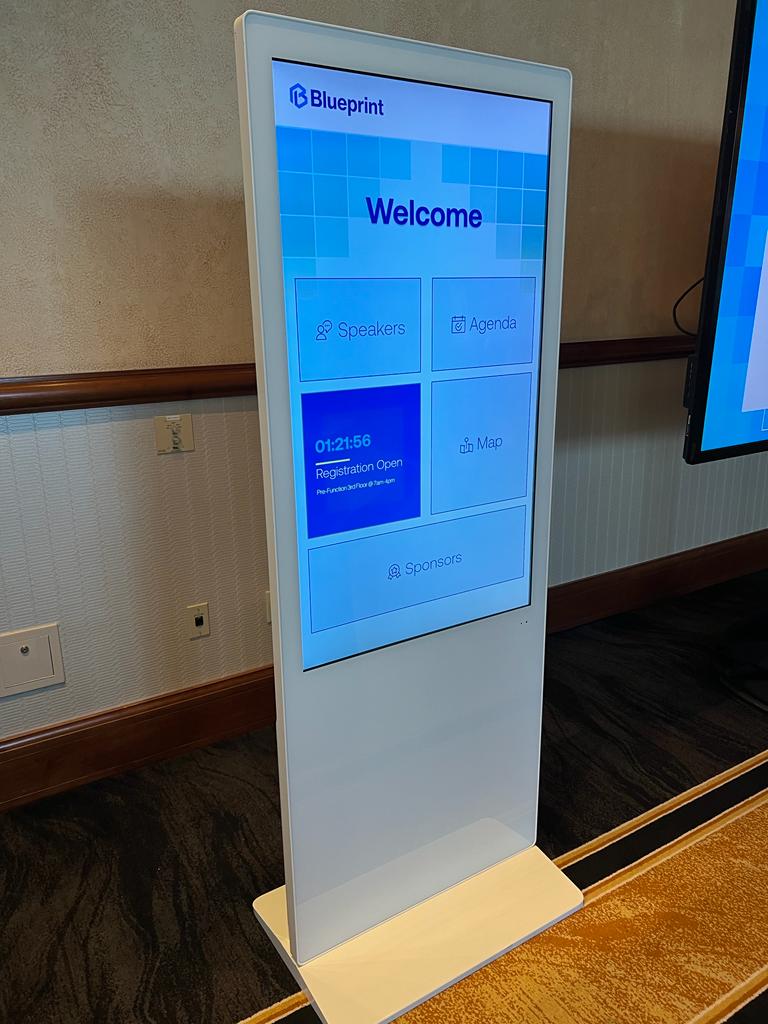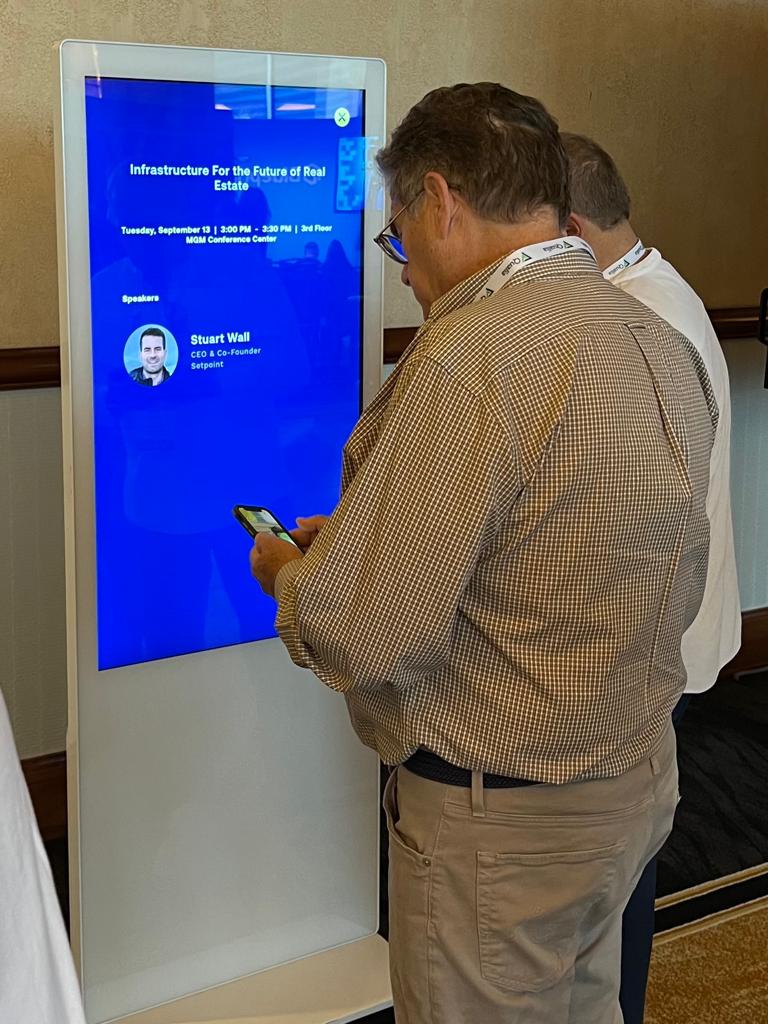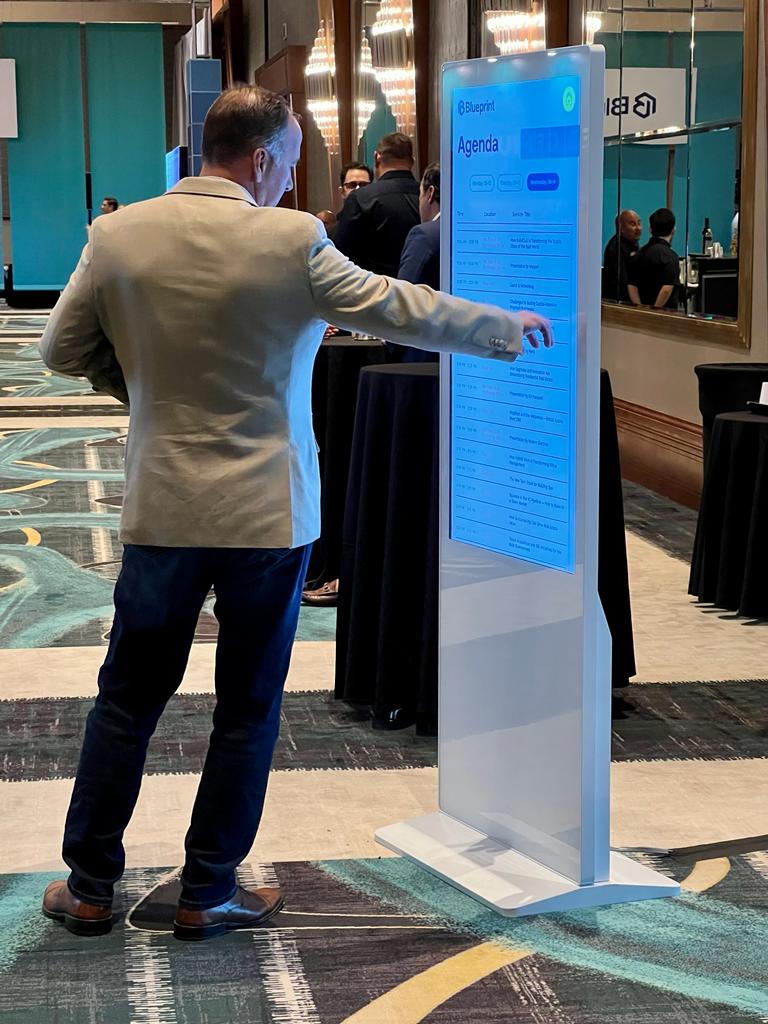 OVERVIEW
Blueprint | The Future of the Build World is an annual event that showcases the latest innovations in construction technology and brings together the most influential figures in the industry. This is the perfect platform to learn about the latest trends, network with potential partners, and gain insights into the future of the construction industry. This year's expo featured over 200 exhibitors, showcasing the latest in construction technology and products. From 3D printers to drones, there was something for everyone.
SOLUTION
For this event Popshap brought in our famous touchtables and standing touch screen kiosks to help guests stay informed and oriented. The kiosks were used to display a list of speakers, sponsors, and events, as well as a map with wayfinding directions. This made it easy for guests to find their way around and plan their day. The standing touchscreen kiosks were also very helpful, providing an agenda with dates and times for all speakers and events. This made it easy for guests to find the information they needed and stay up to date on the event. Overall, these touchtables and kiosks were a great addition and made it more enjoyable for everyone involved.
CAPABILITIES
We provided digital touchscreen solutions for Blueprint allowing guests to have all the information they needed for the event at their fingertips. This included a detailed schedule of events, a map of the venue, and a list of exhibitors and sponsors. With that being said the event was more organized and efficient for guests and allowed them to easily find the information they were looking for.