Cognizant HCC
May, 2019 Orlando, Florida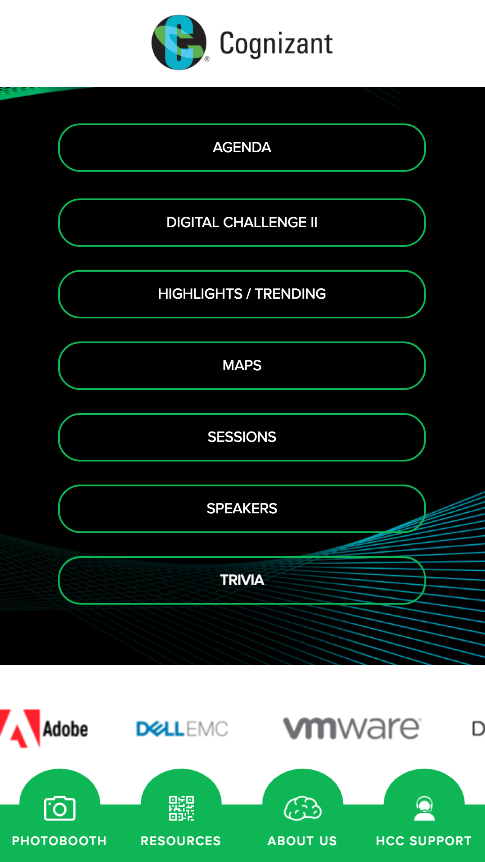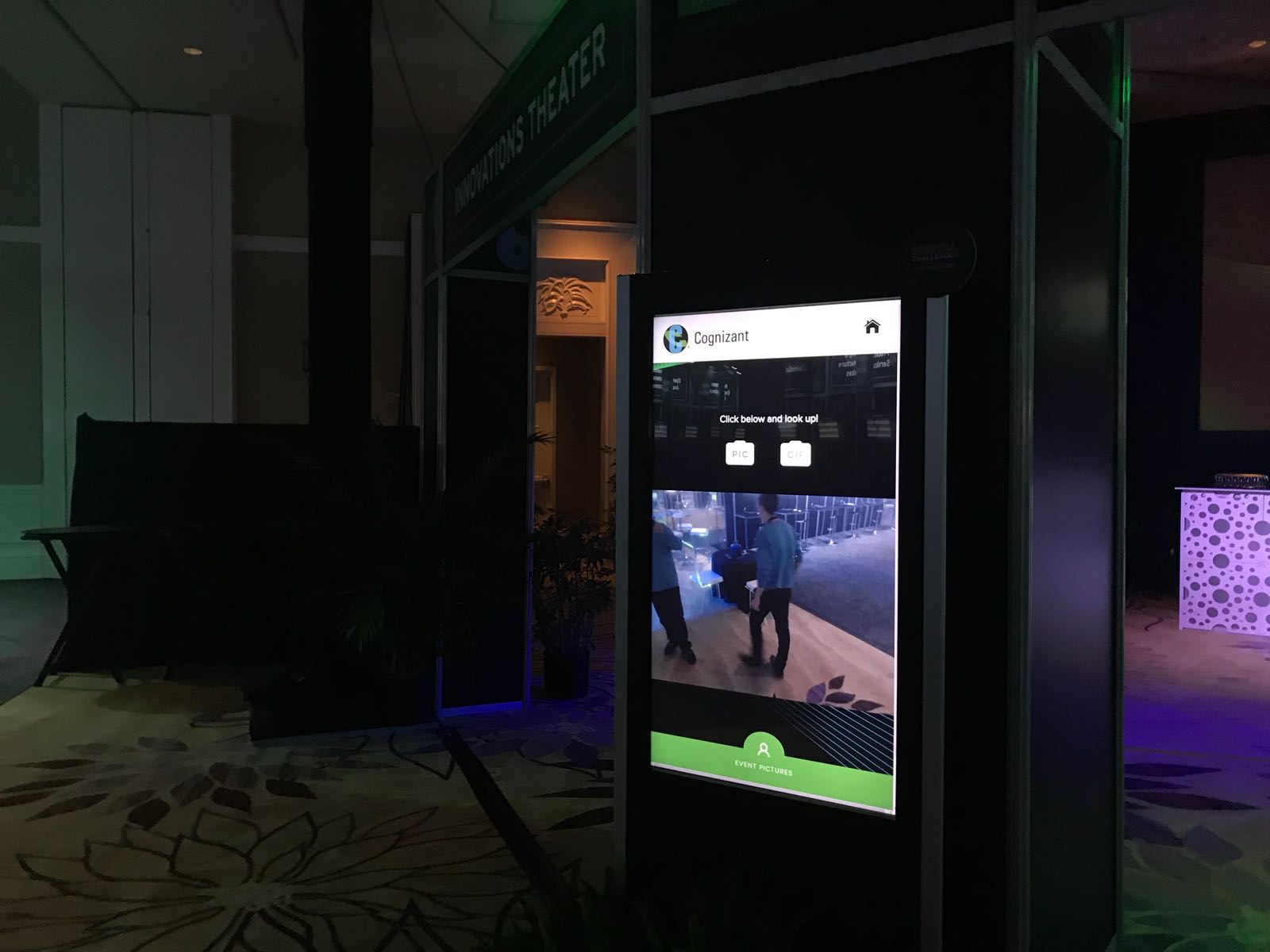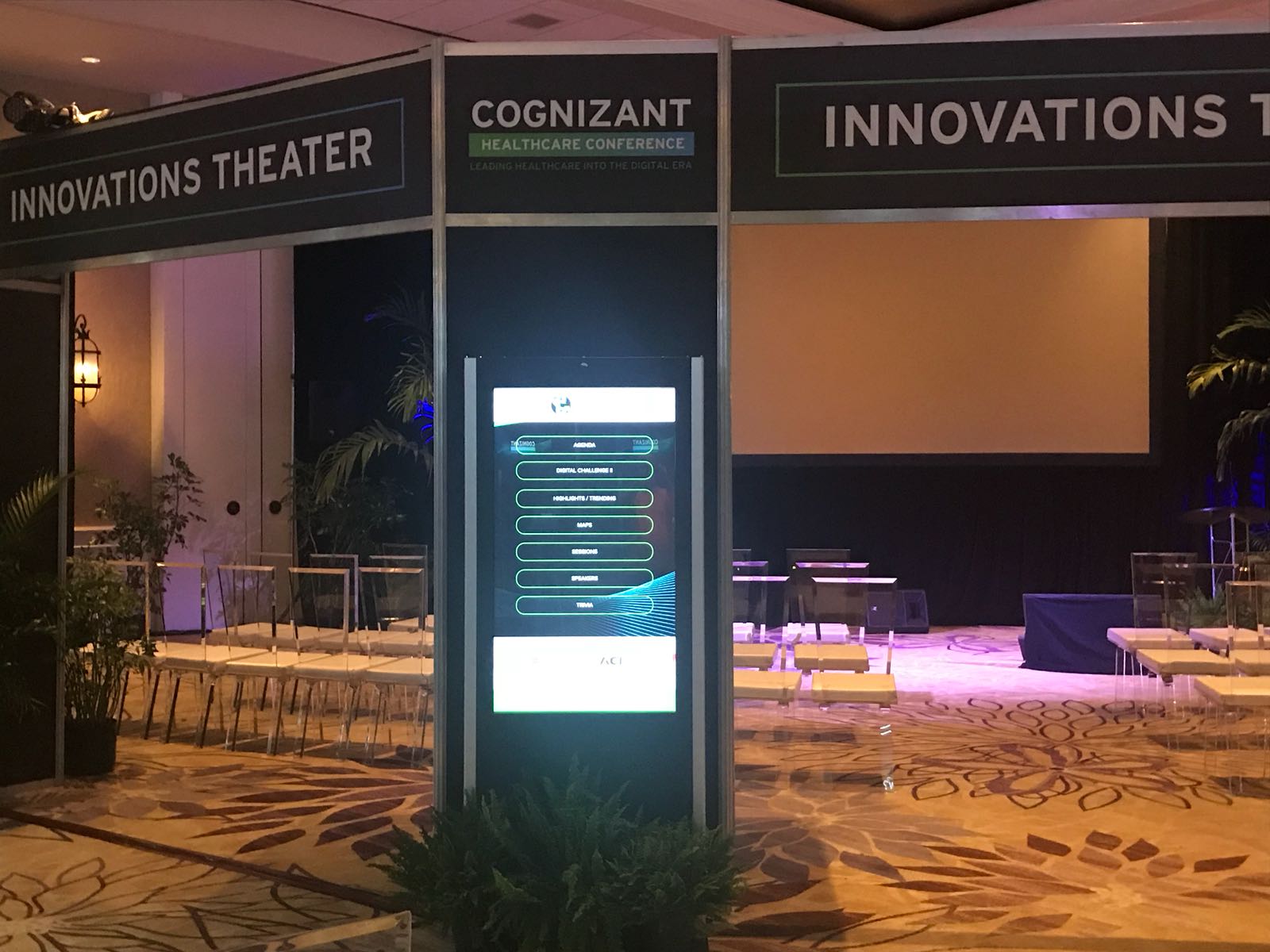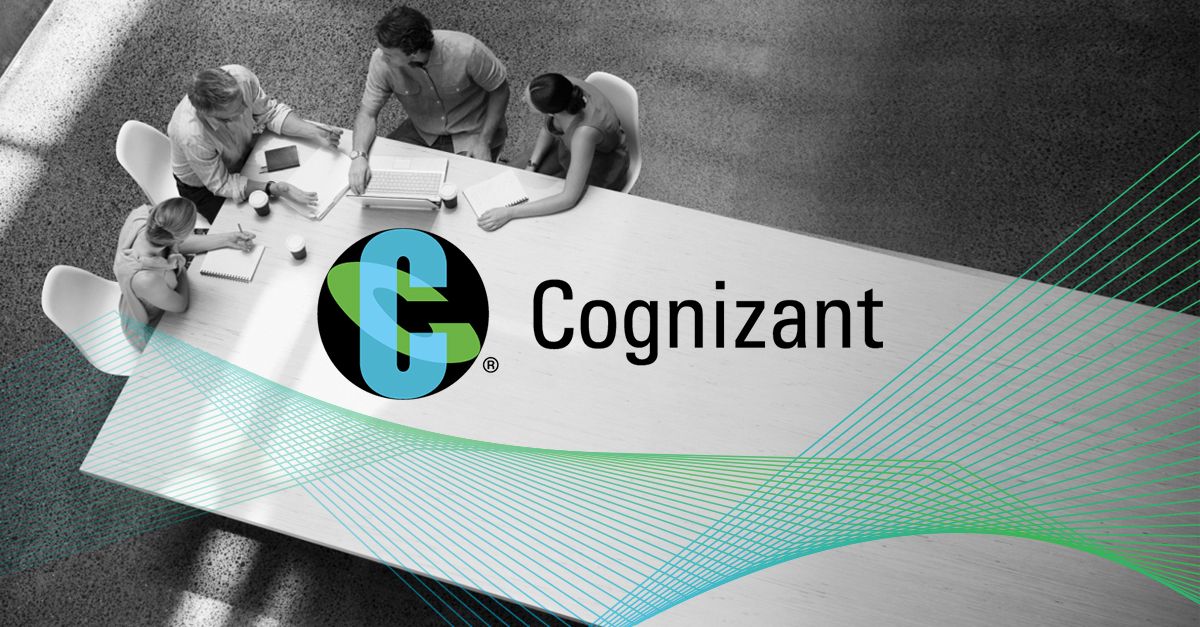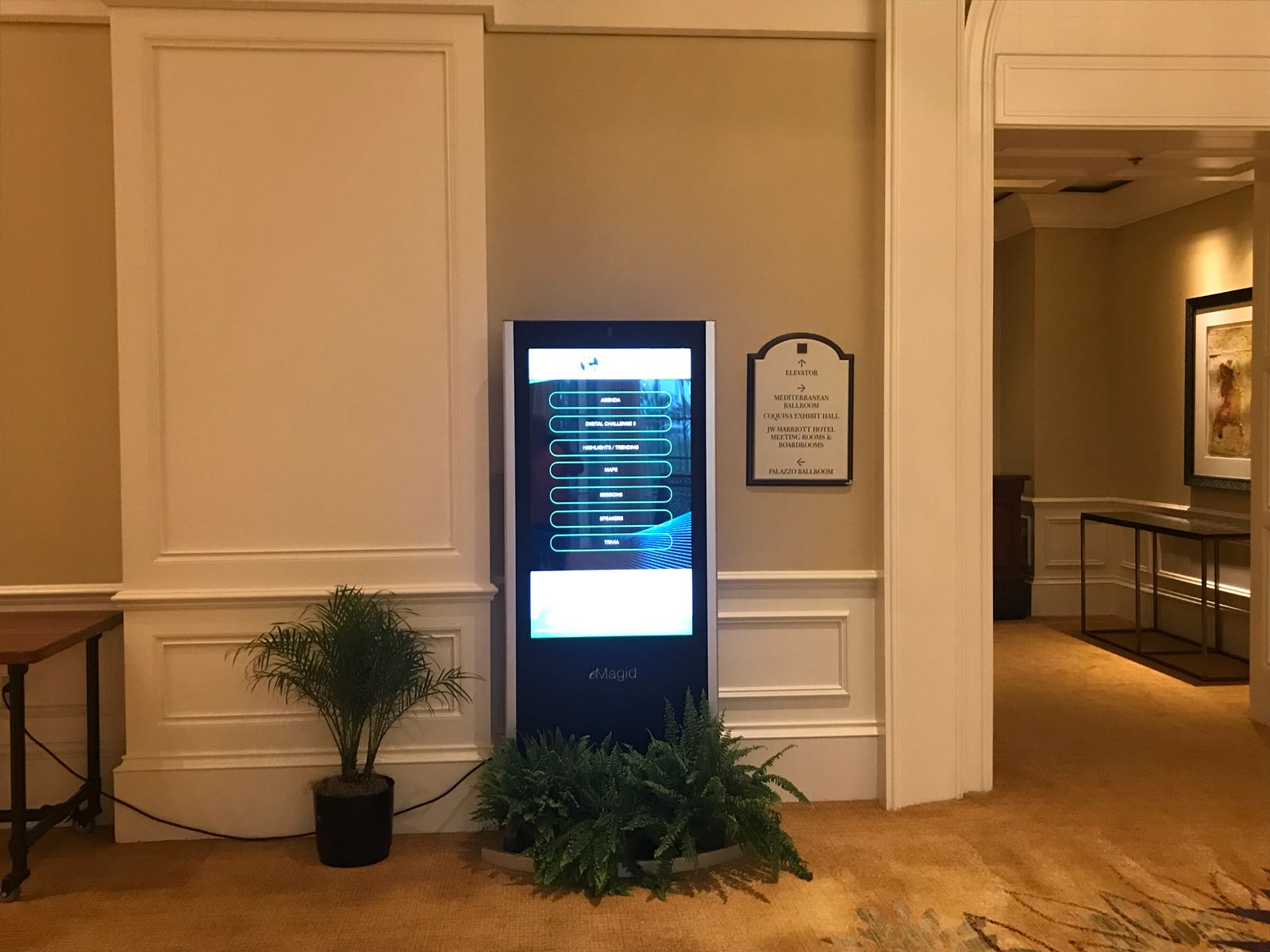 OVERVIEW
Cognizant hosted their Healthcare Conference this year in Orlando Florida.  The conference is held to spread new and revolutionary healthcare solutions to problems currently plaguing the industry.  Cognizant came to Popshap and asked them to help facilitate the information of their brand, keeping attendees informed and engaged.  No problem!  As we say here, no job is too big or too small for Popshap to handle.
SOLUTION
Popshap designed 6 interactive 49" touch kiosks for Cognizant. Each 49" touch kiosk, came equipped with relevant information about upcoming speakers, digital maps, and even a trivia game. Attendees were kept informed about the latest news and updates about the conference and stayed engaged all throughout.
CAPABILITIES
For this conference, we helped Cognizant with some of our 49″ touch kiosks, which had software developed so that attendees could explore the agenda of what would happen at the event and, in addition to be up to date on all of the innovative information coming out of the medical industry. The 49" touch kiosk was a seamless approach, making the entire experience user friendly. In the end, Cognizant was very happy with the results and we look forward to the next time we're called to help.