IAEE Expo Expo
Louisville, Kentucky 2022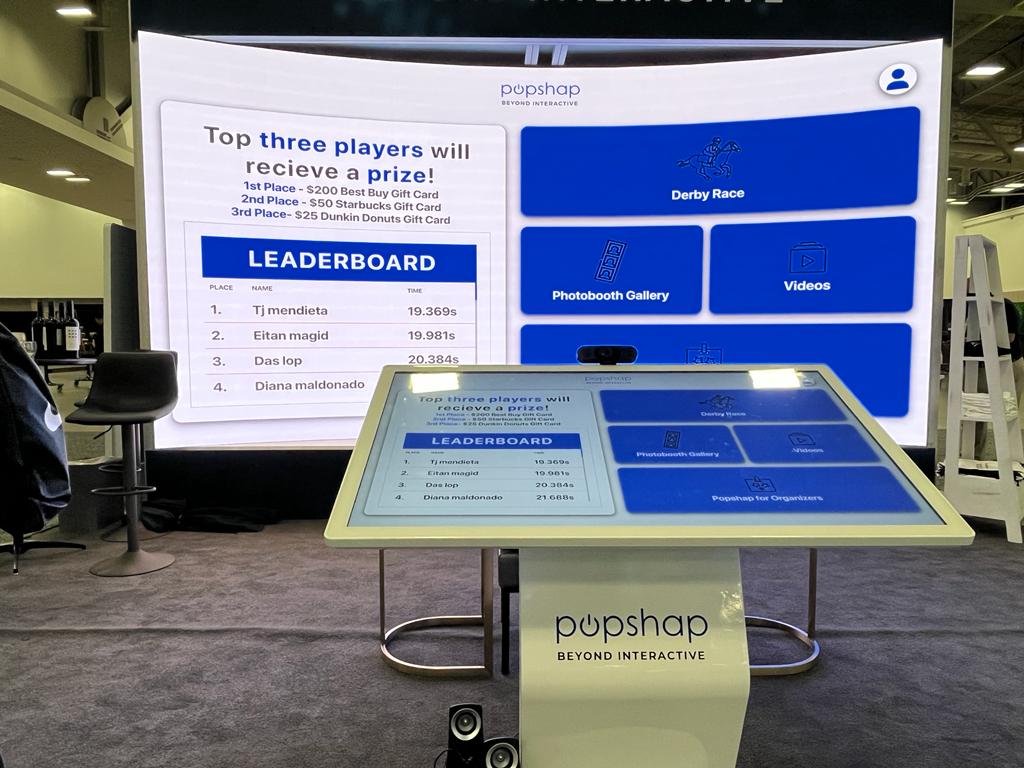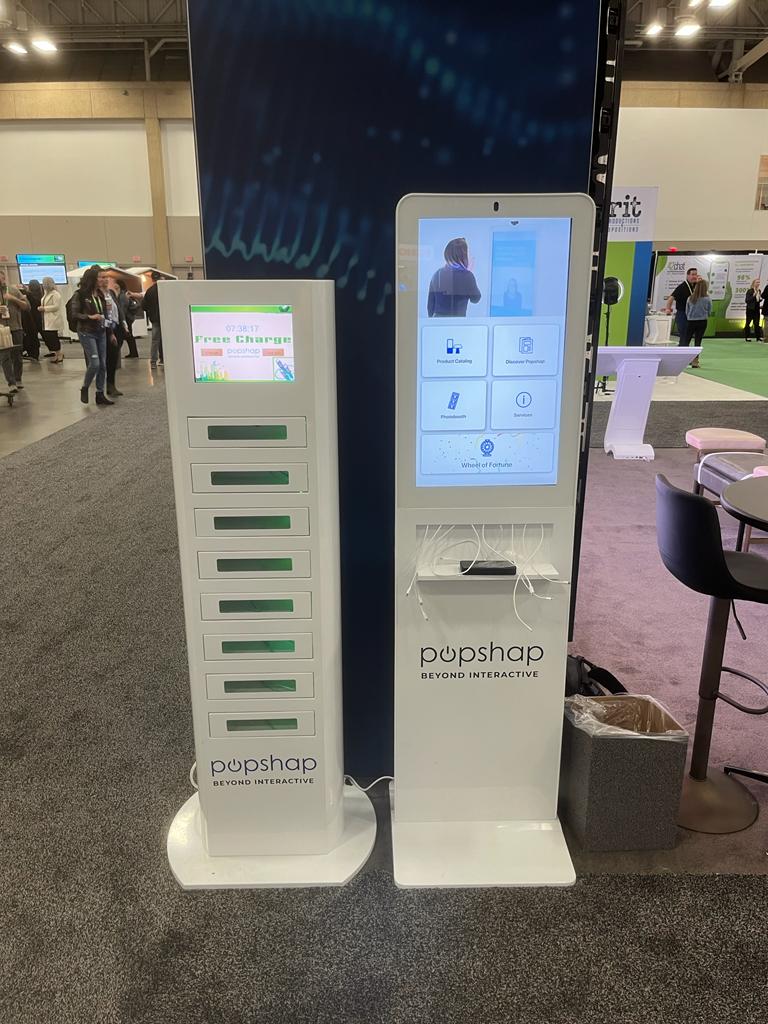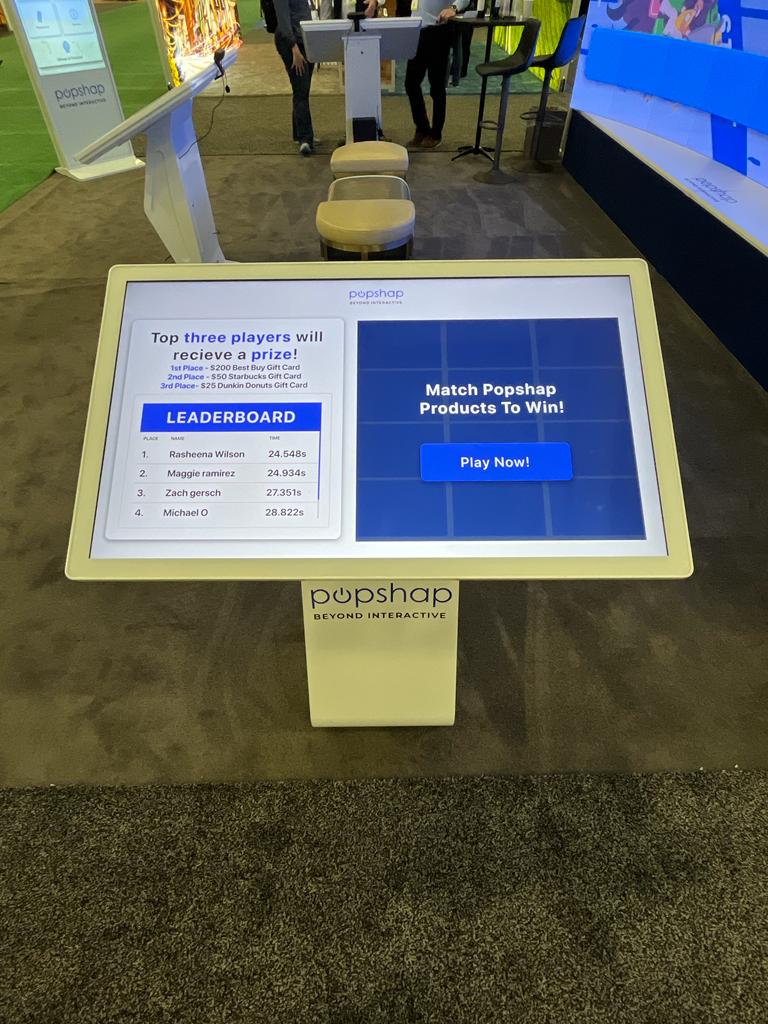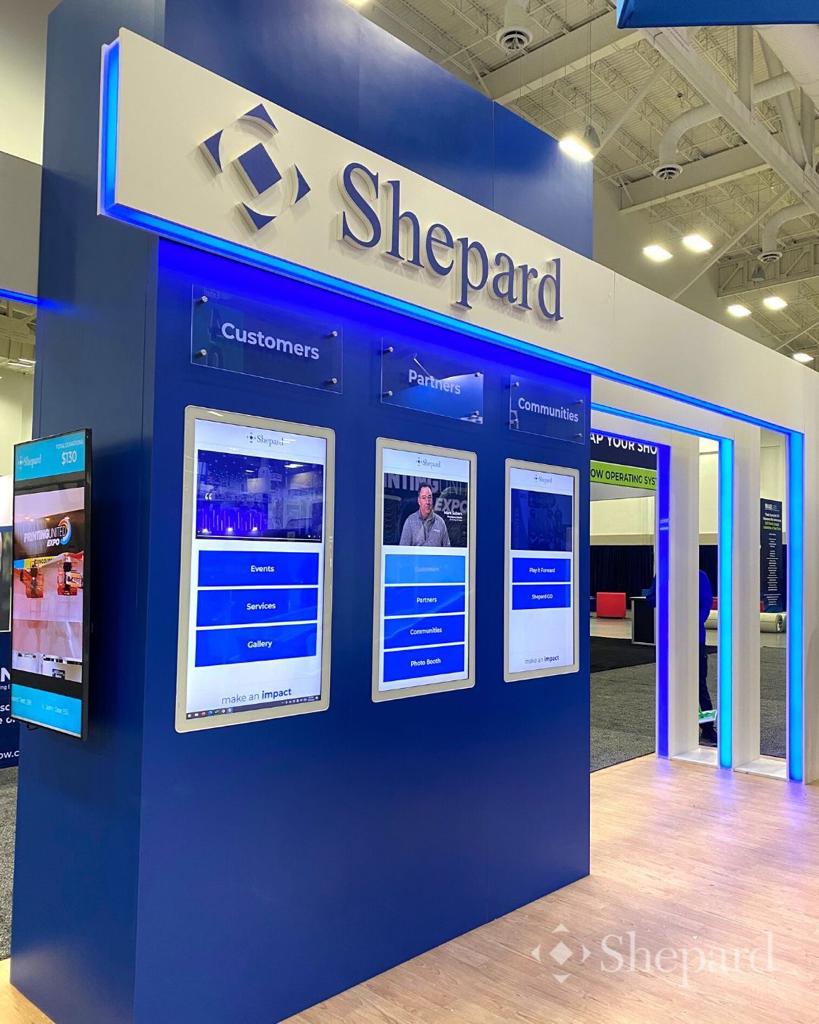 OVERVIEW
The International Association of Exhibitions and Events (IAEE) held its annual Expo Expo in Kentucky December 2022. This is a trade show for the exhibition and event industry, and it is the perfect place to find out about the latest products, services, and trends.This year Popshap came in with a bang!
We not only had our own booth but we provided digital signage to our partners Shepard for their booth. That consisted of a LED video wall with software that showcased a Shepard video and a leaderboard for their fundraising basketball game, a standing touchscreen kiosk that had information regarding Shepard, a mounted non touchscreen with a video playing at one end of their booth, and 3 touchscreens that were designed into one of their booth walls. There theme this year was Play it Forward and on each one of those touchscreens had a different software designed for the needs of customers, partners or community.
SOLUTION
For the Popshap booth we brought in:
Large LED curved video wall
3 touch tables
1 x 49 inch standing touchscreen kiosk
1 x 49 inch double sided touchscreen kiosk
Charging Locker
2 x Charging Kiosks
Software: We had custom software for our standing and table kiosks. We included a PDF section that had materials about Popshap, sponsorships, partners, organizers and more. A section that had links for our prior projects with software that we have developed, an interactive photobooth and a spin the wheel to earn prizes.
For our table kiosks the software we created included interactive games, a leaderboard and more information designed for Trade Show or Event organizers
Gamification: We created 2 games for this show. One was a Popshap product matching game and the other was a Derby horse race. What was special about the horse race is that when someone was playing it was getting mirrored onto our LED curved video wall.
CAPABILITIES
Something we had at this show that we haven't included before was an Advanced Robot Solution created by our friend Paul from ARS connect. That AI avatar is able to provide real time answers to questions that attendees may have. Whether that's "How do I get to booth 257 from where I am" or "What restaurants are around me." It also has a great feature where you can connect to a real person for any questions you may have.
Popshap also provided 2 standing touchscreen kiosks and a 360 photobooth for the Blue Party that was put on by Shepard. Any video that gets taken on the 360 photobooth will load on the kiosk so attendees can view their video and send it to their email.
Overall IAEE Expo Expo was a huge success and we can't wait for next year!