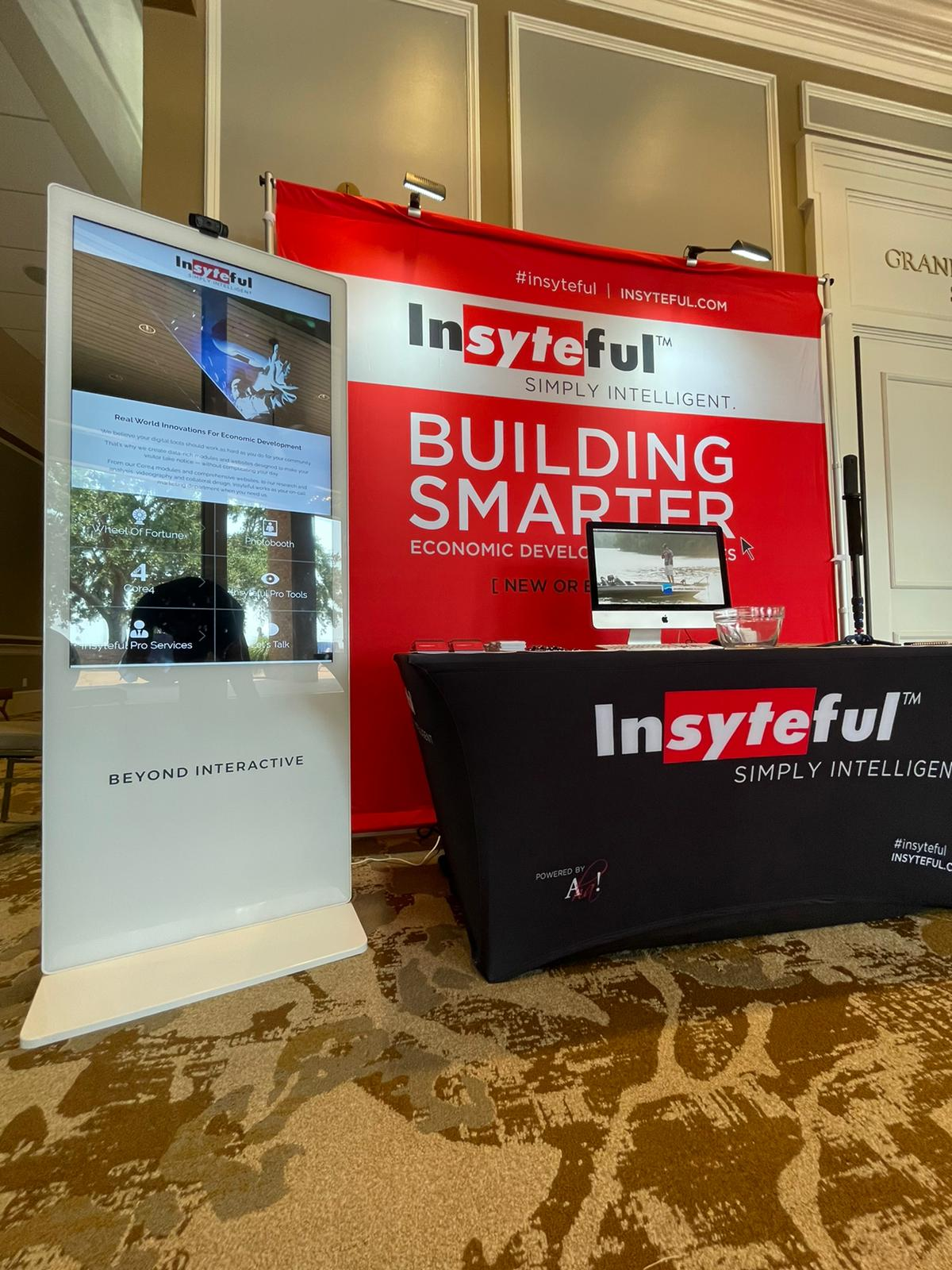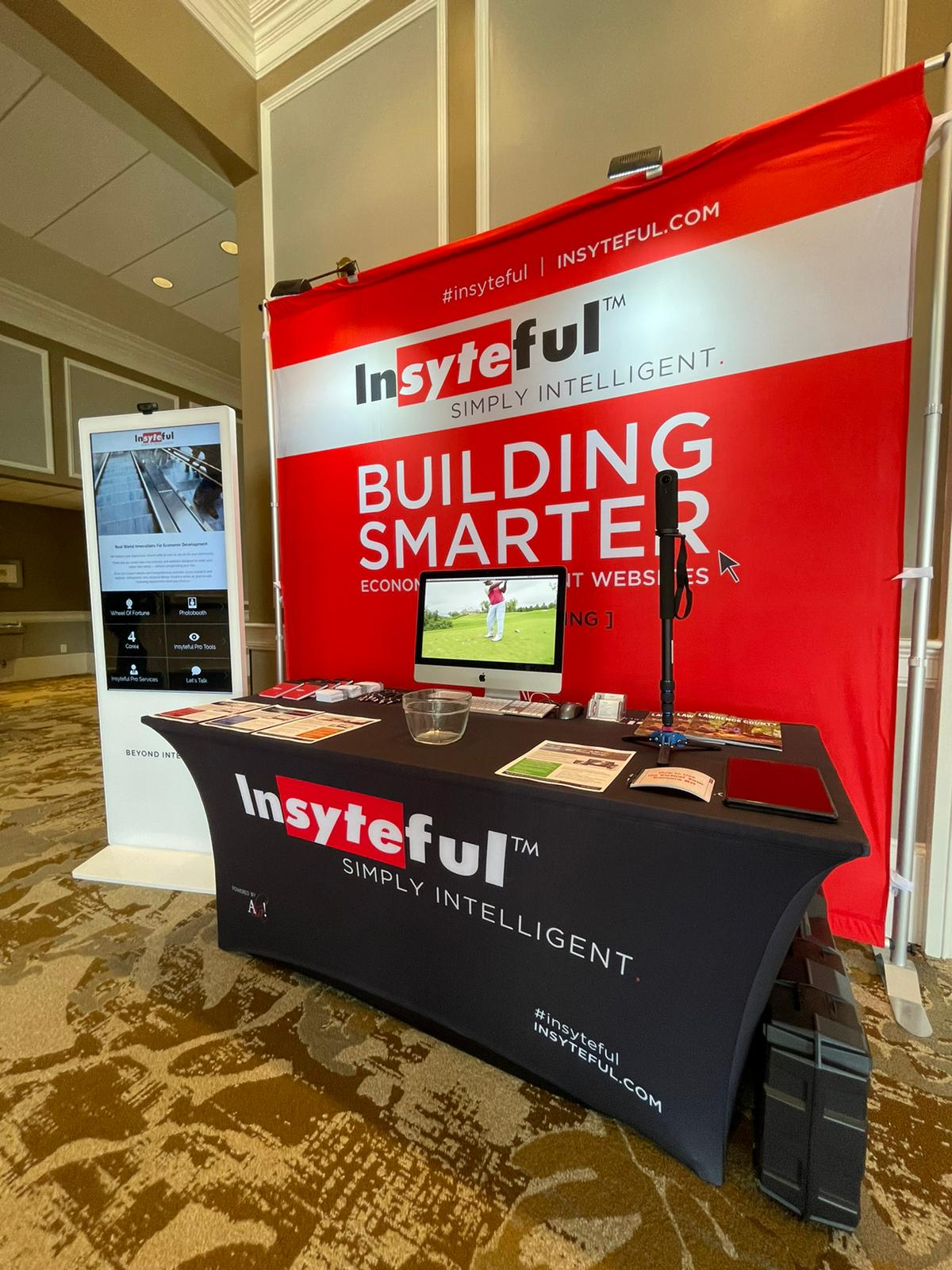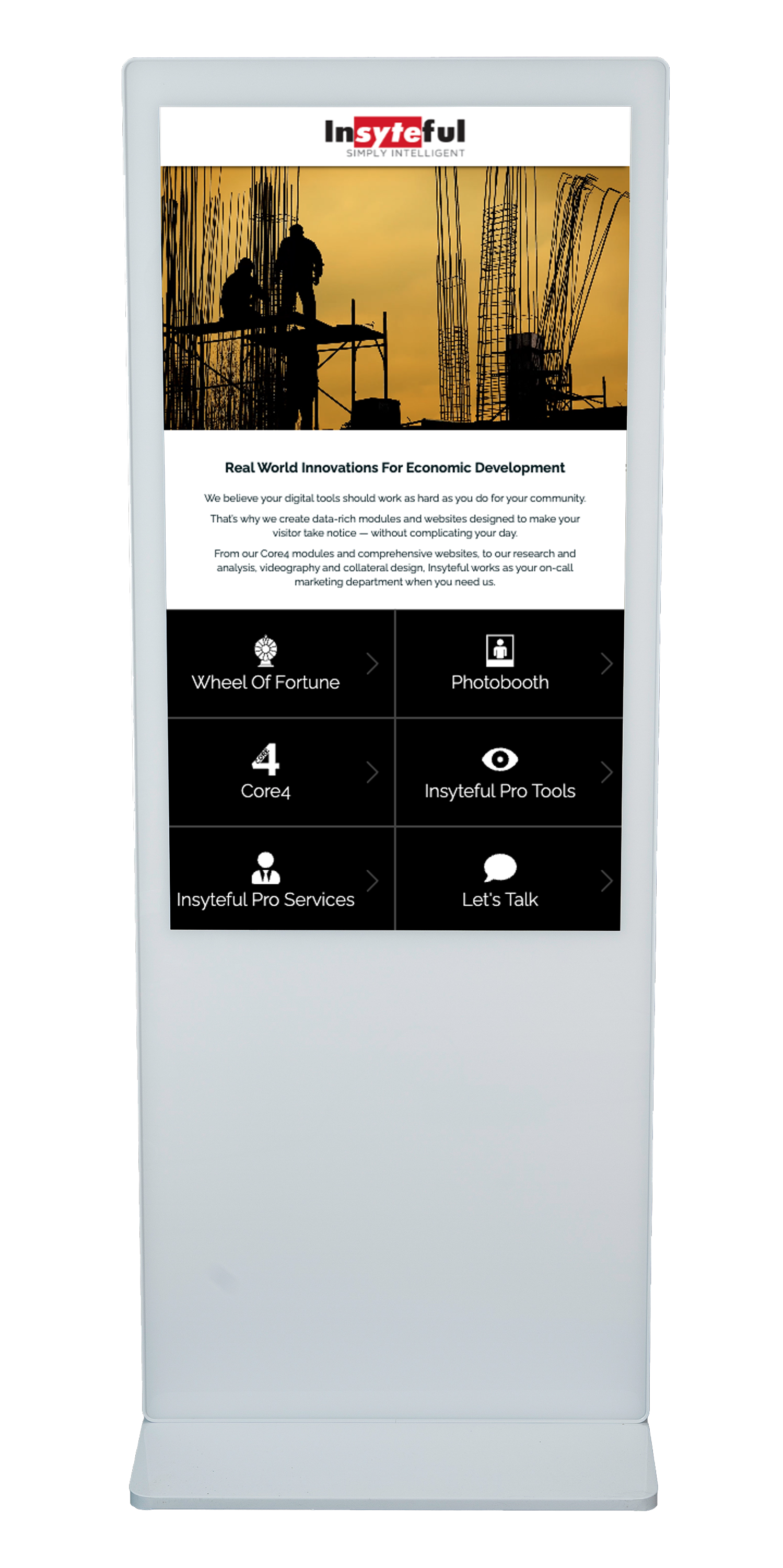 OVERVIEW
At Insyteful, they believe your digital tools should work as hard as you do for your community. That's why we create data-rich modules and websites designed to do just that. Now, they ready to get the word out at tradeshows and needs some help. In walks Popshap.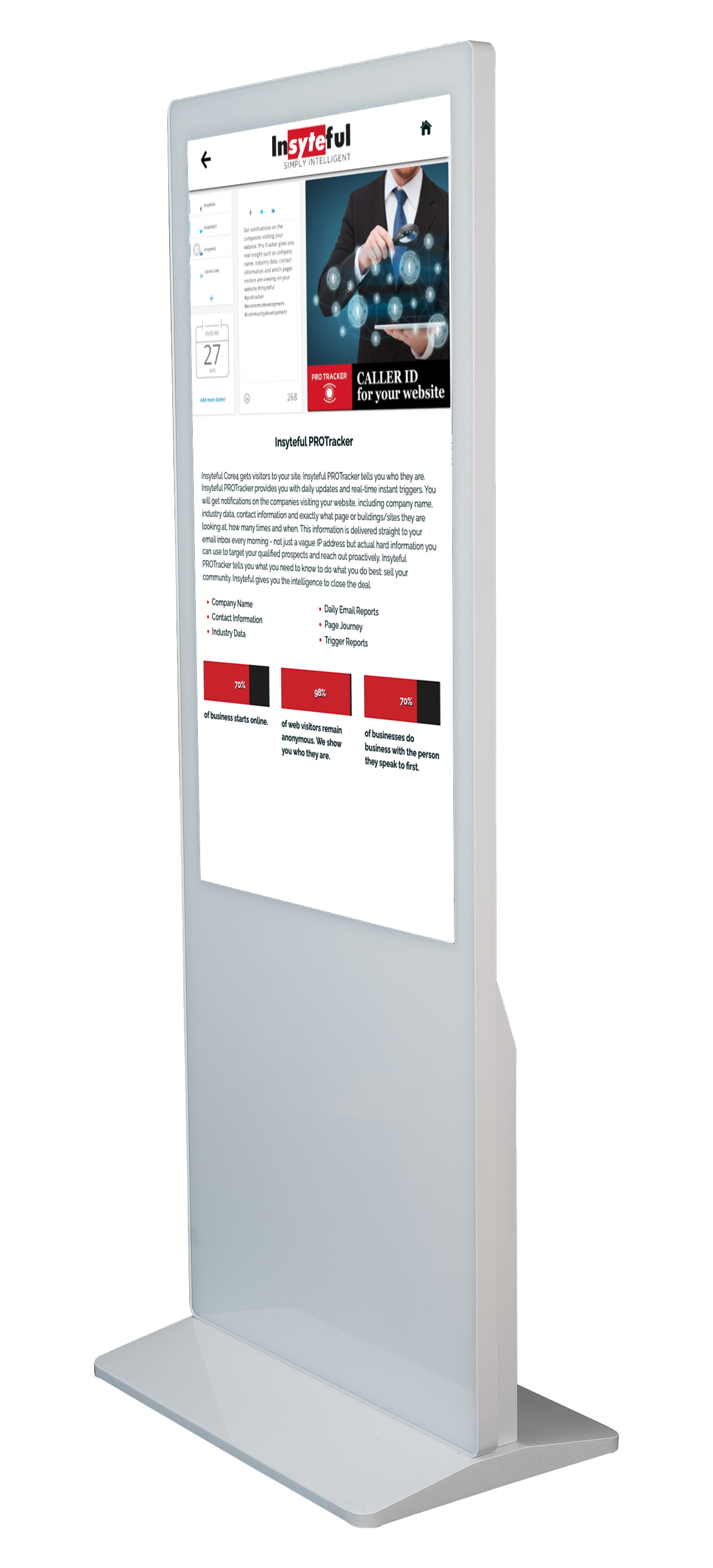 SOLUTION
We chose the standing touch screen kiosk as our starting point. The kiosk with a 49-inch touch screen kiosk is sure to draw interest. Then, we developed a unique CMS that enabled customers to learn more about the company and its primary offerings. Using a touch screen kiosk at the booth has a significant beneficial impact on booth traffic, enhancing staff success rates, as well as the brand's image, lead generation, lead data collection, and many other benefits.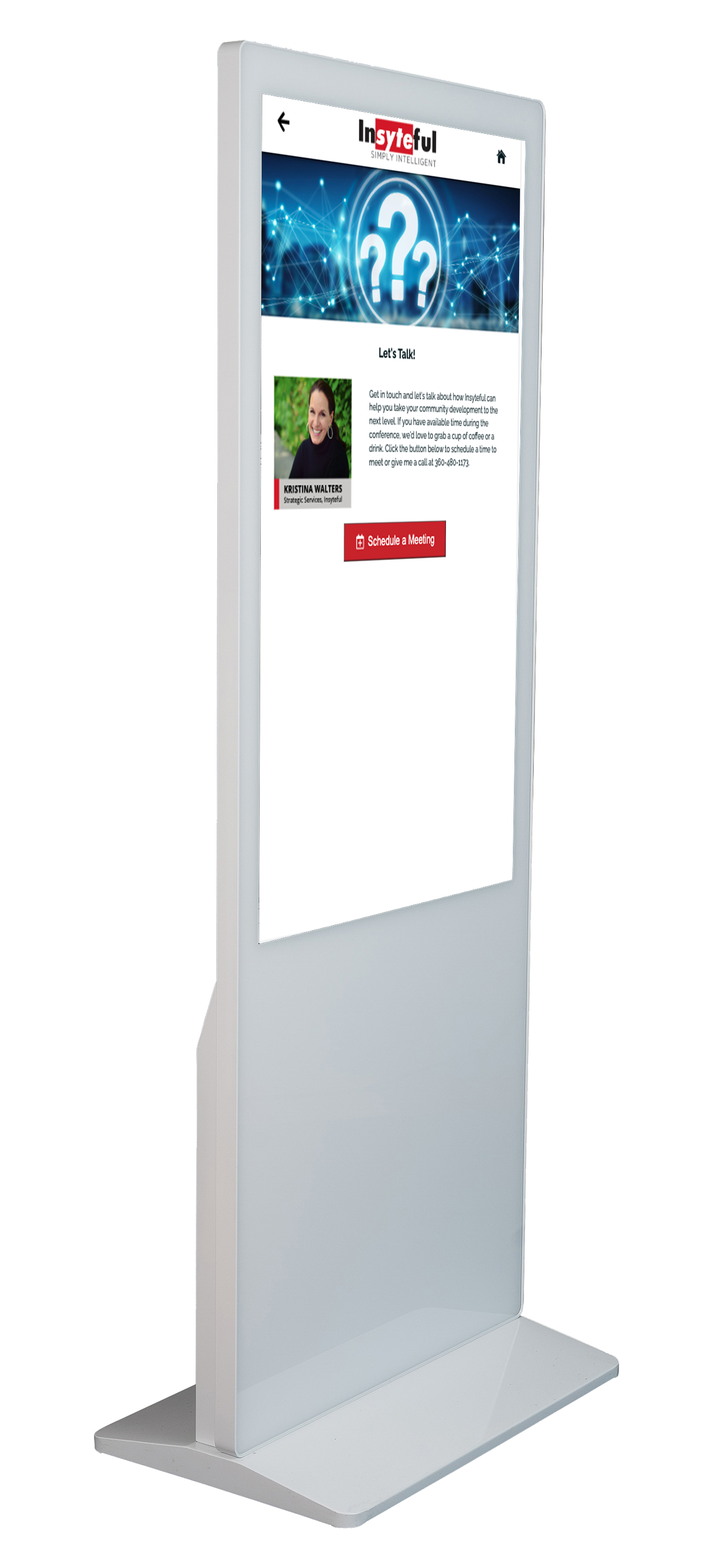 CAPABILITIES
The touch screen kiosks from Insyteful are completely outfitted with a custom survey and resources portal where people can see digital tools. as well as watch movies and PDFs of information for digital tools. The personalized software allowed users to move about with ease.