K'dara CBD
June 11th, 2021 Atlanta, Georgia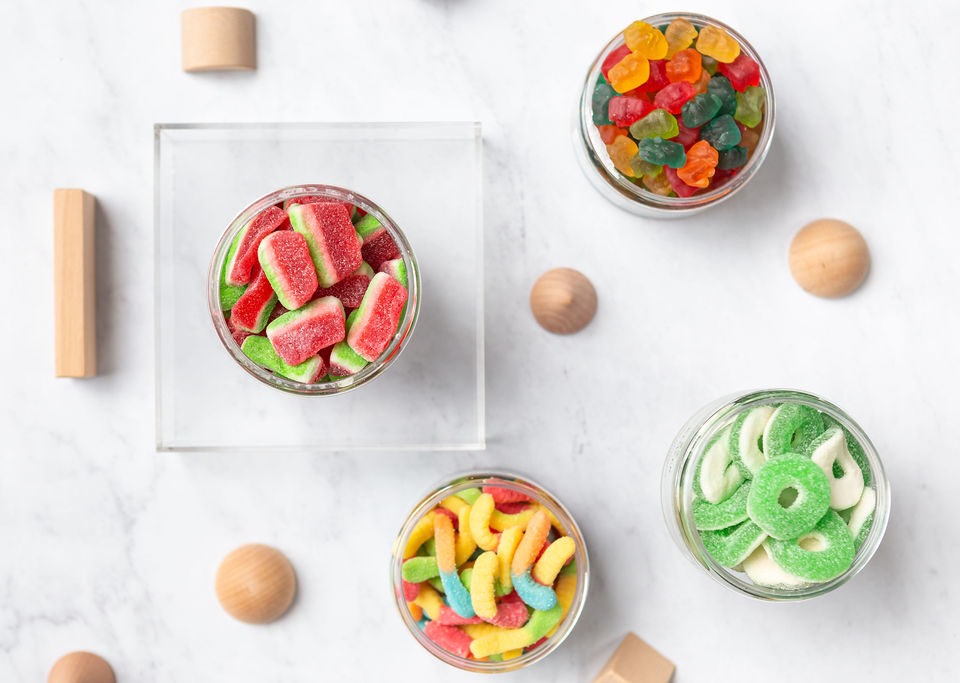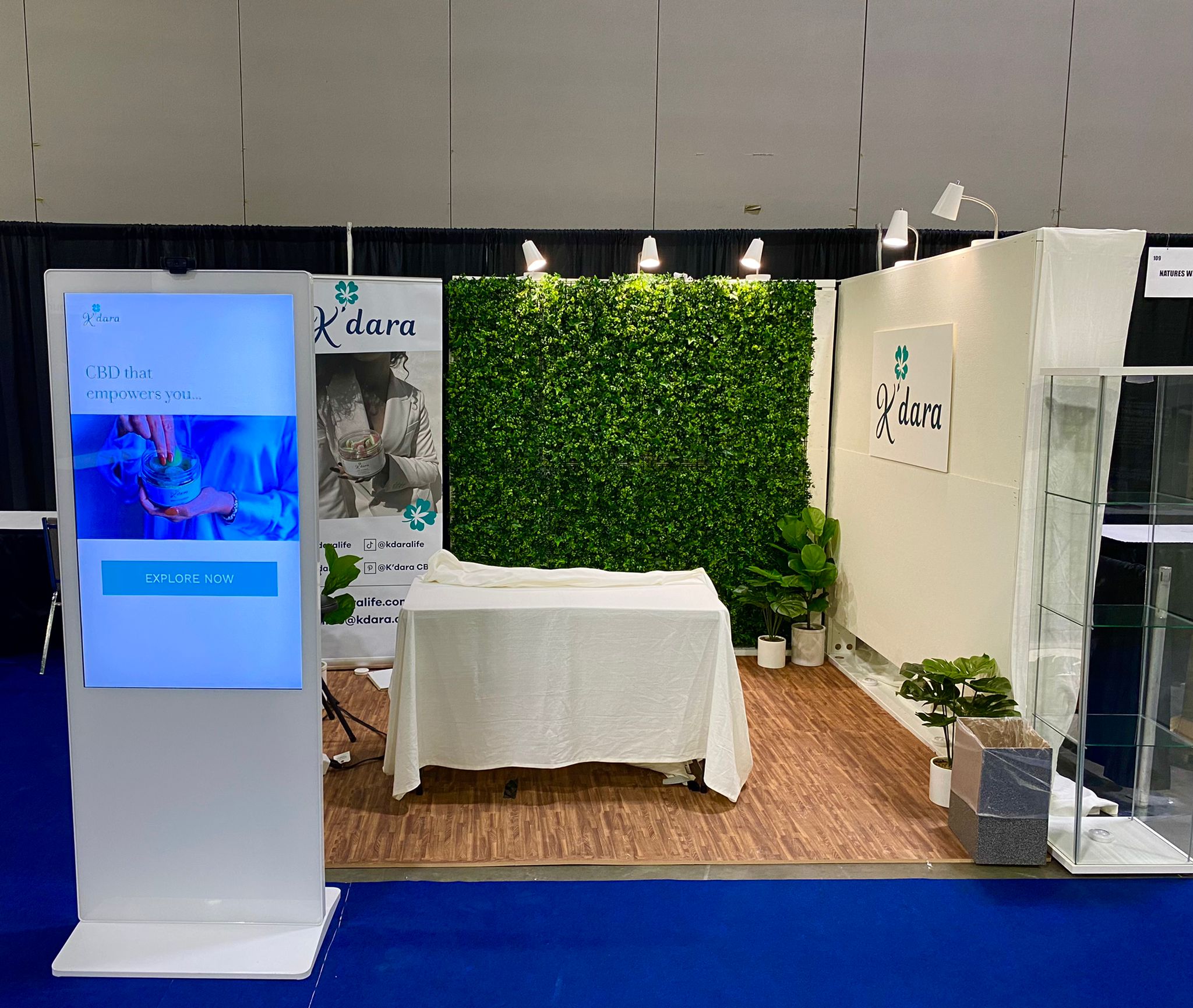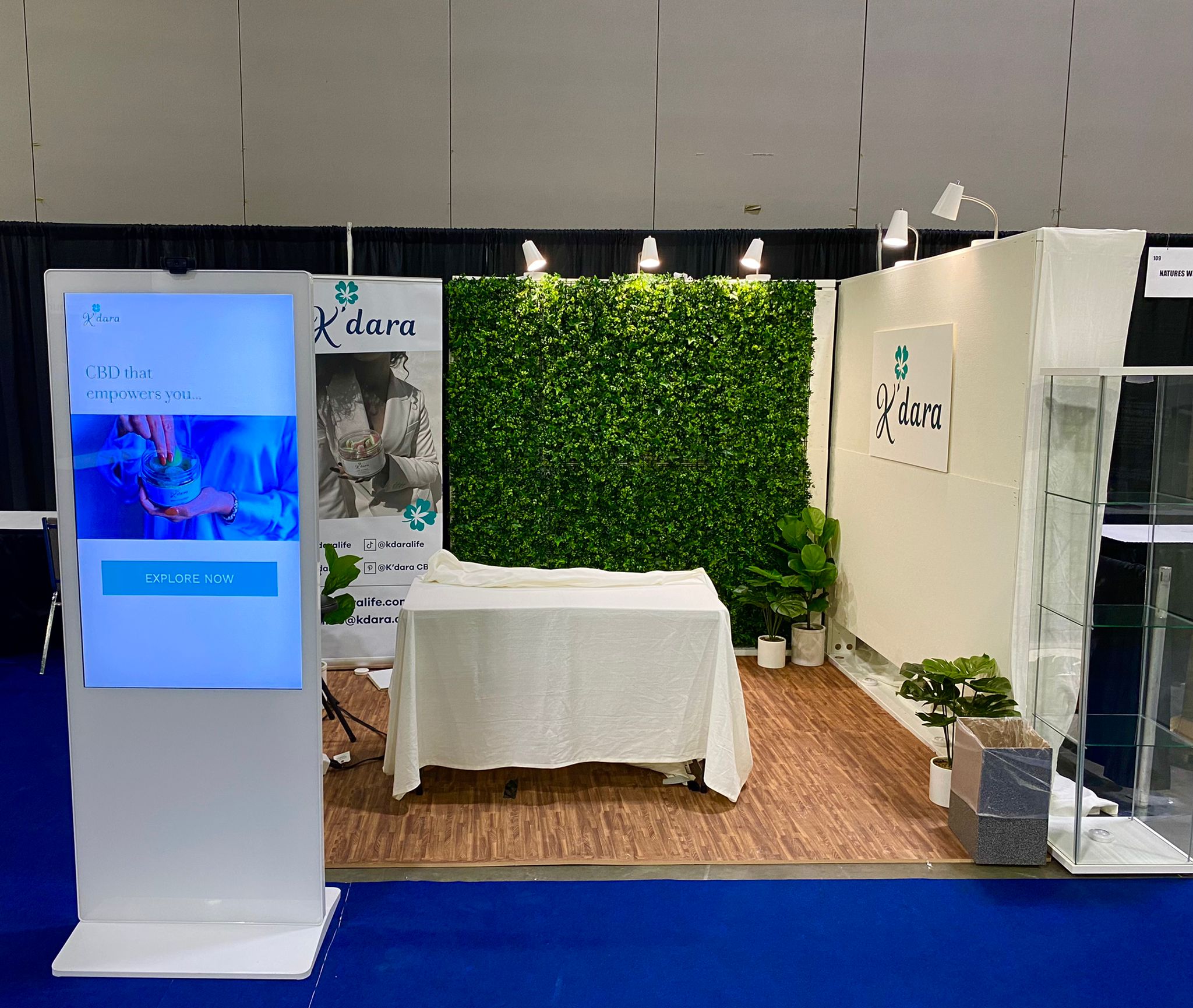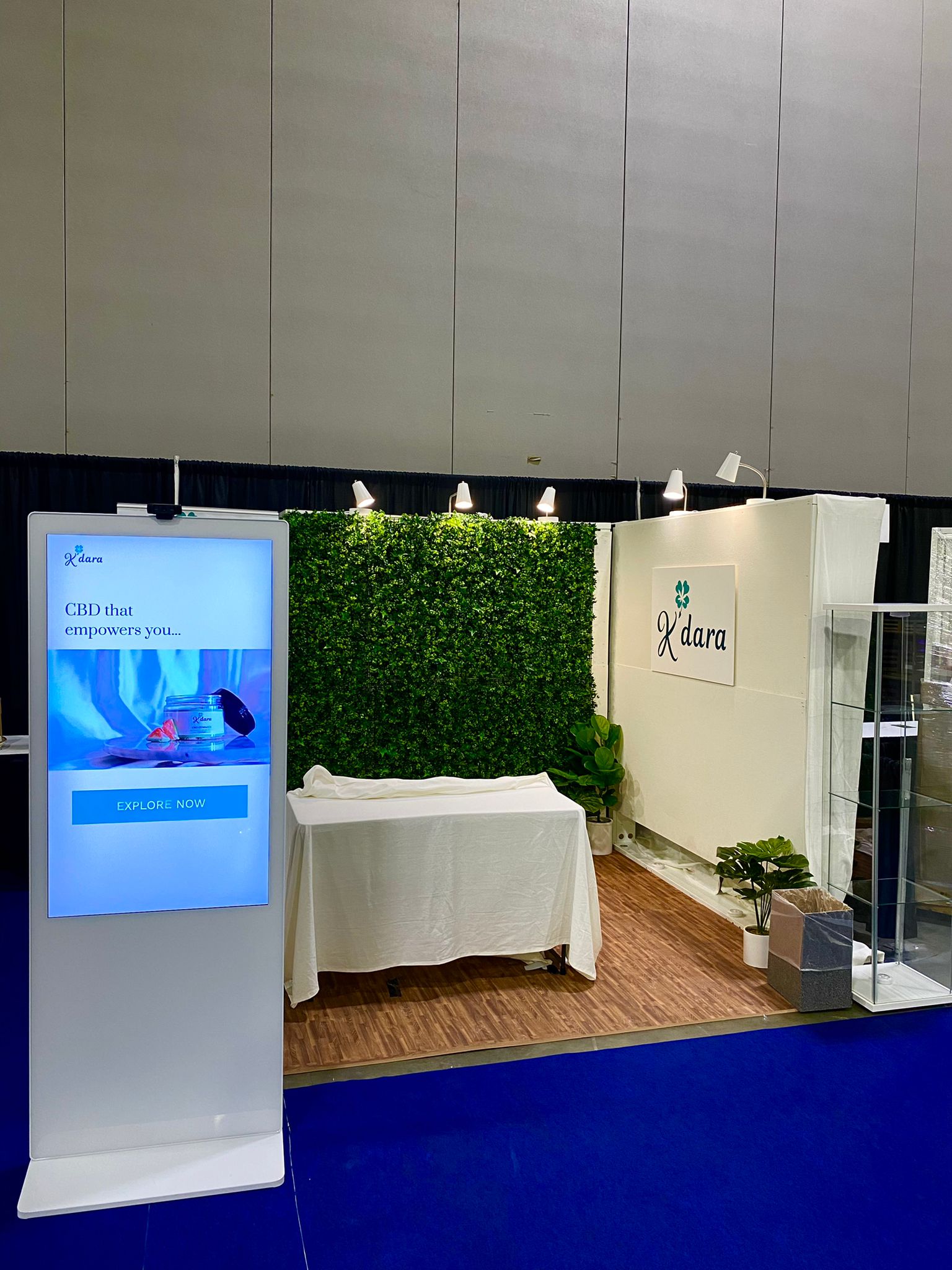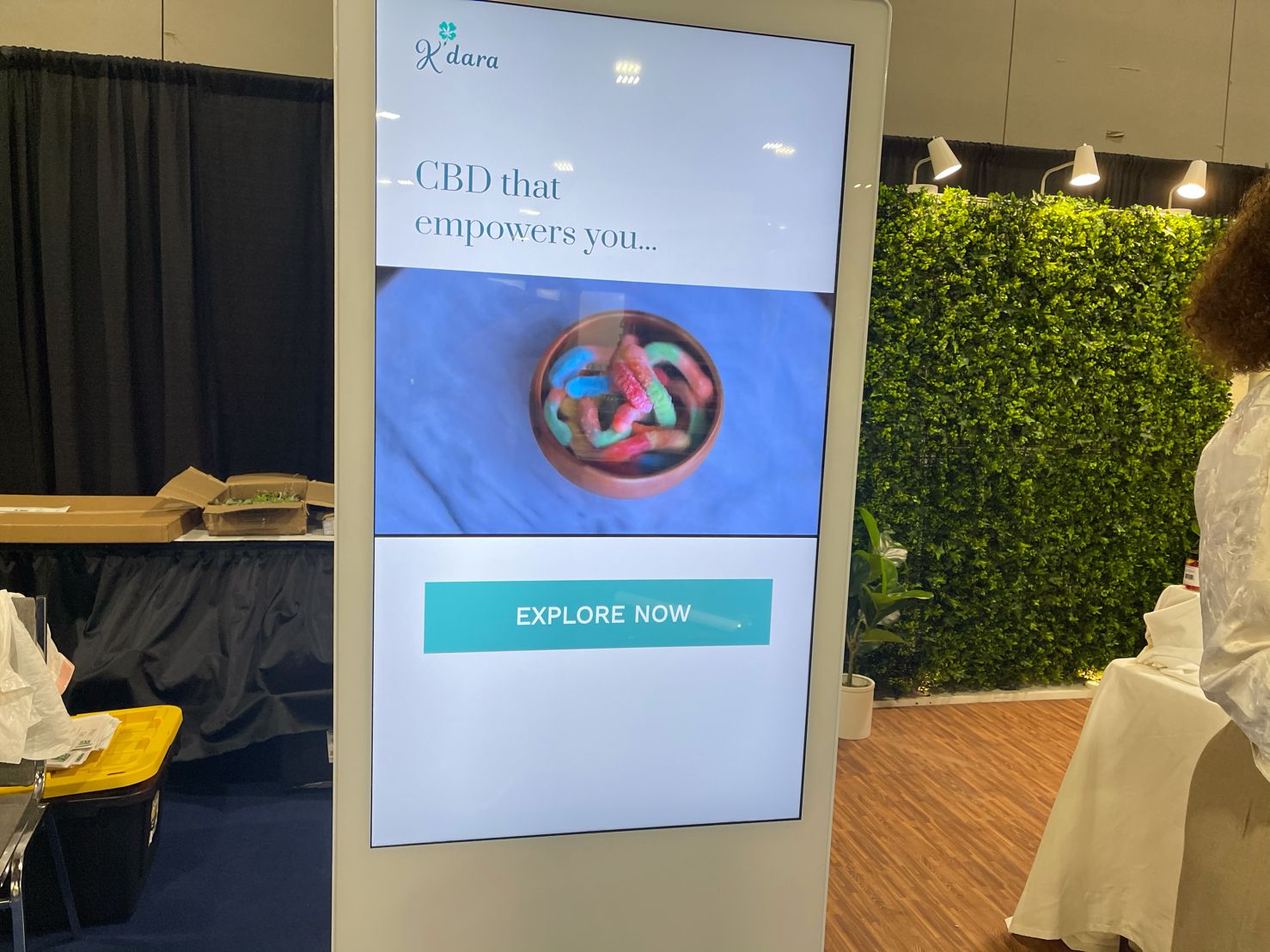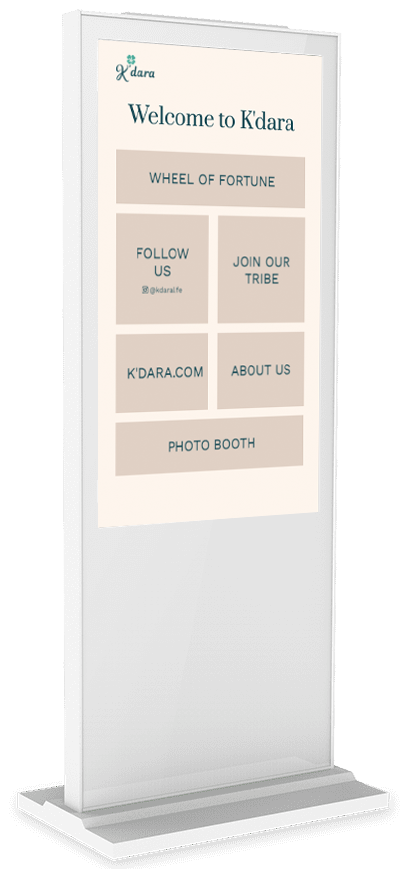 OVERVIEW
Standing out at trade shows can be difficult, which is where K'dara CBD found themselves before attending the nation's largest CBD and Hemp show. With nearly 300 exhibitors and over 10,000 attendees, the event was about to be a huge opportunity for K'dara to show off their CBD products. So, they contacted Popshap with a mission, to attract guests to their booth and generate leads by having guests give them their emails. We listened and came up with a solution… 49" interactive touchscreen kiosks.
SOLUTION
With Popshap's experience at trade shows and expertise in digital displays, we developed gaming software for the 49" interactive touchscreen kiosks that was guaranteed to help K'dara reach their goals. Our interactive software consisted of the "wheel of fortune" game where guests would submit their emails, spin the wheel, and win a prize. The game alone was a huge hit and had people lined up to play. We also integrated a layout where guests were able to learn about the brand, follow their social media and check out their website all with the click of a finger. With the addition of the interactive kiosk at their booth, they were able to generate over 300 leads. Safe to say it was a success.
CAPABILITIES
Our interactive kiosks are fully customizable, as per their request the kiosk was a light pink color to match the aesthetic of their booth. Popshap's custom software for the 49" interactive touchscreen kiosks created an interactive experience that kept guests lining up for more.