KSB - at POWERGEN International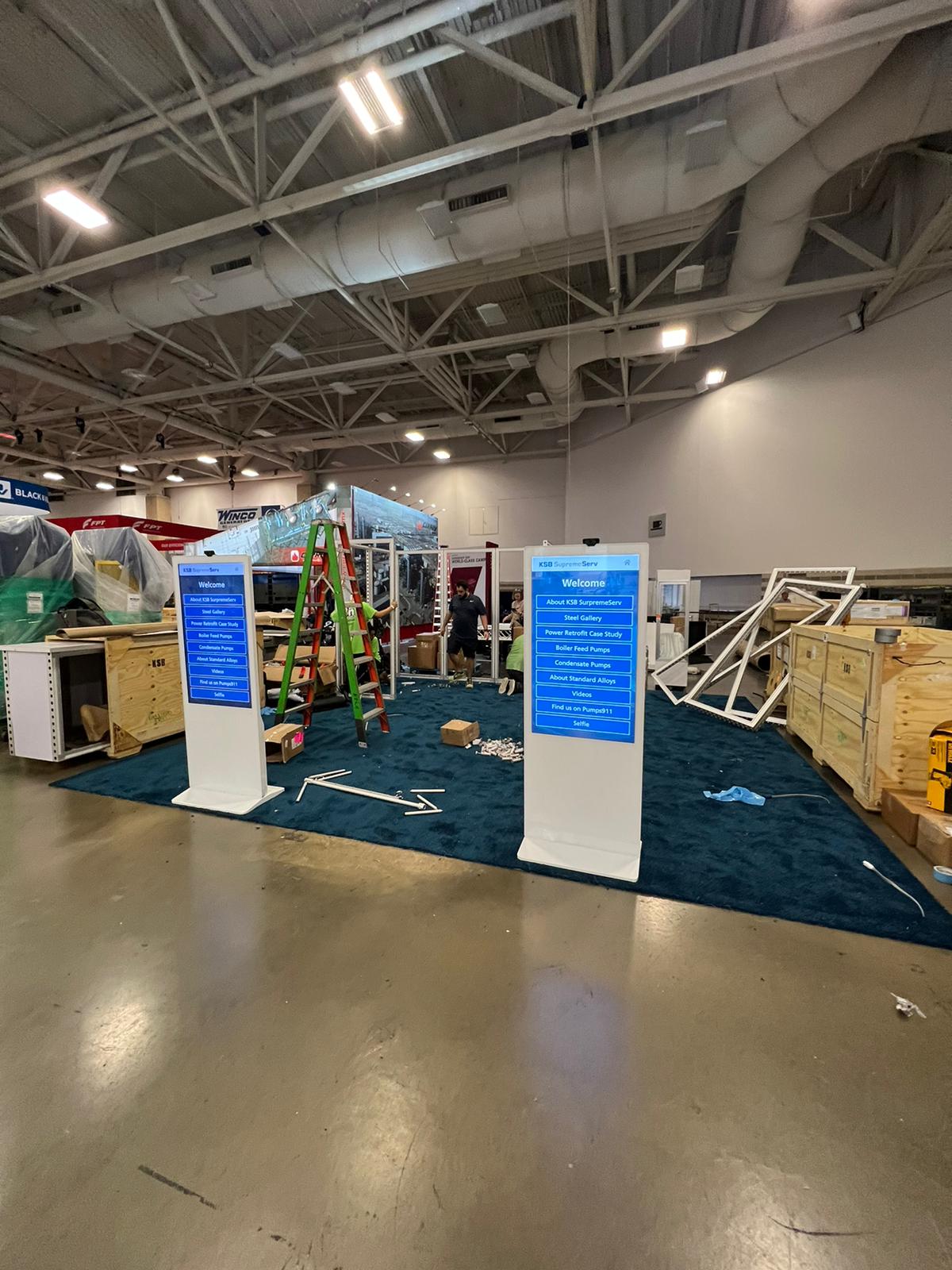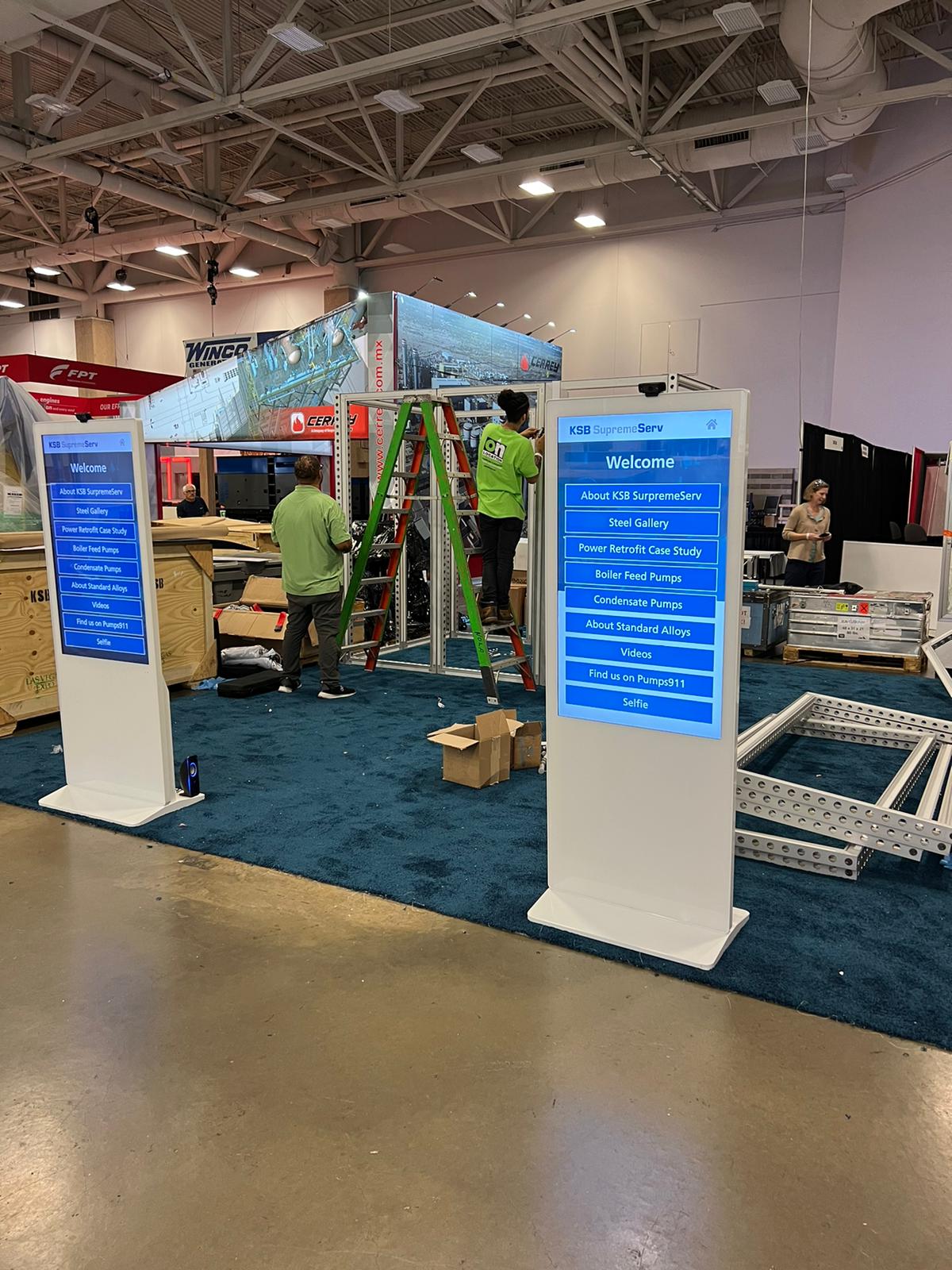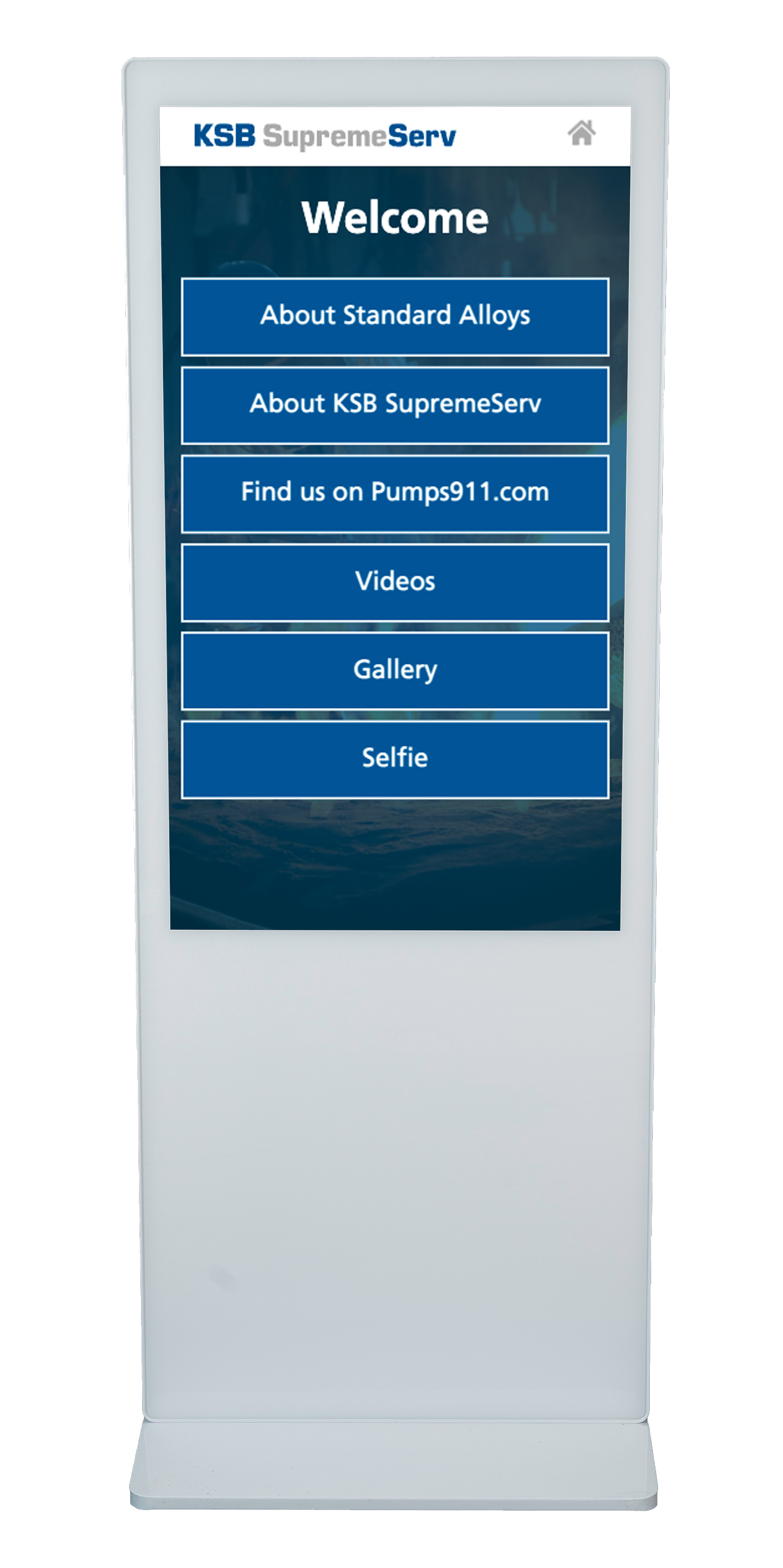 OVERVIEW
KSB SupremeServ is a division of KSB that was created to provide total solutions for their customers' industrial and infrastructure projects. They offer the best by utilizing cutting edge technology, implementing new technologies and guaranteeing the quality of their product. They attended the Powergen International Convention 2022 and they wanted to bring a wow factor to their booth. The goal was to provide an interactive way for their guests to learn more about their company. Popshap had just the thing!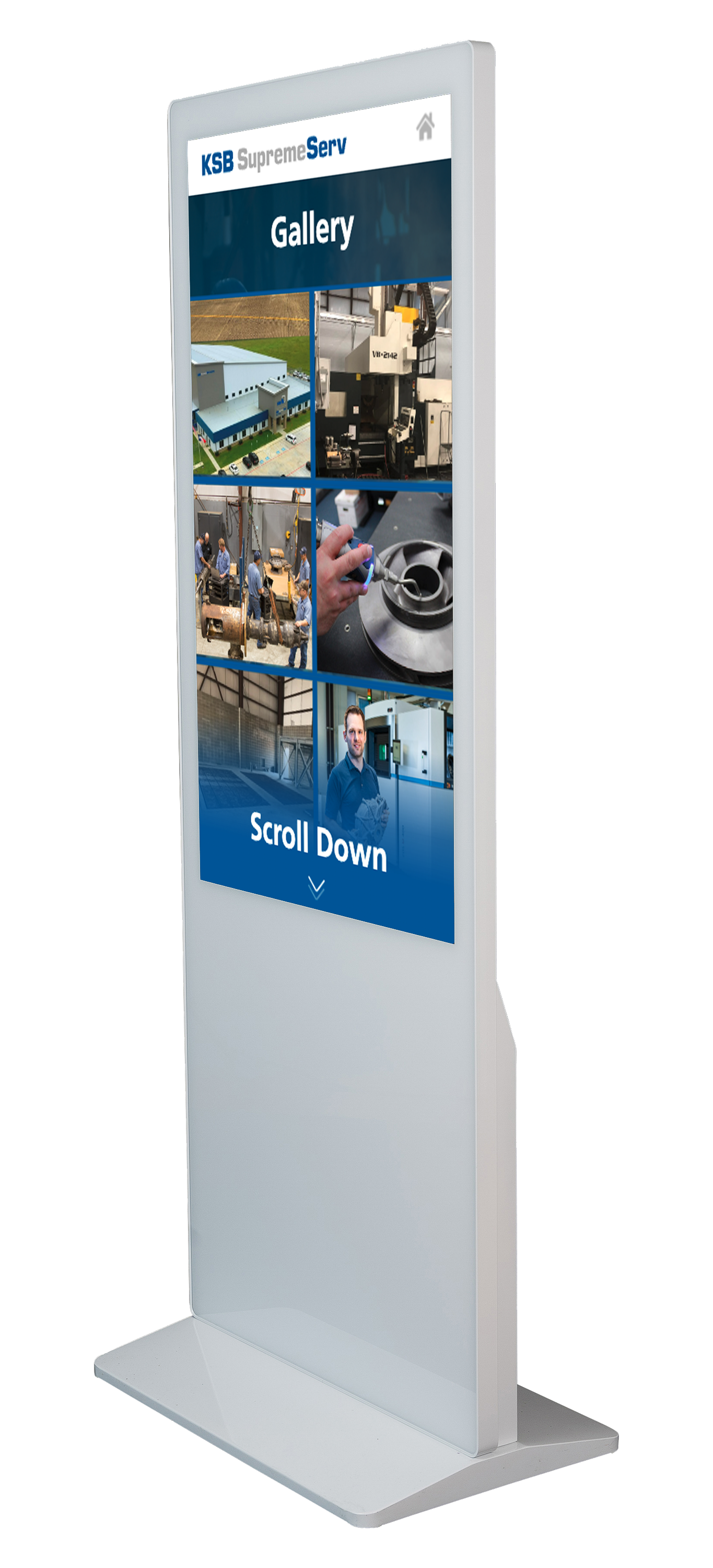 SOLUTION
Popshap delivered with 2 49" stand-up kiosks perfect to bring in a crown and give them that enhanced, interactive experience KSB SupremeServ was looking for. Within those kiosks, Popshap created customized software with 9 different tabs that displayed everything KSB could think of. It included two different about pages, a Steel picture gallery, Case Studies, Boiler, and Condensate Pump Information, Videos, and a website.
CAPABILITIES
For the Powergen International Convention, KSB SupremeServ used 2 49" stand-up kiosks. The Popshap team also included an interactive photo booth to bring some fun for the guests. With displaying 9 different tabs of information, we wanted to include an easy way for the guest to receive that information. We discussed with KSB and included a button on specific tabs that would allow the information to be sent directly to the user's email.