Talking Rain Beverage Co.
Orlando, FL. July 10th-12th, 2022.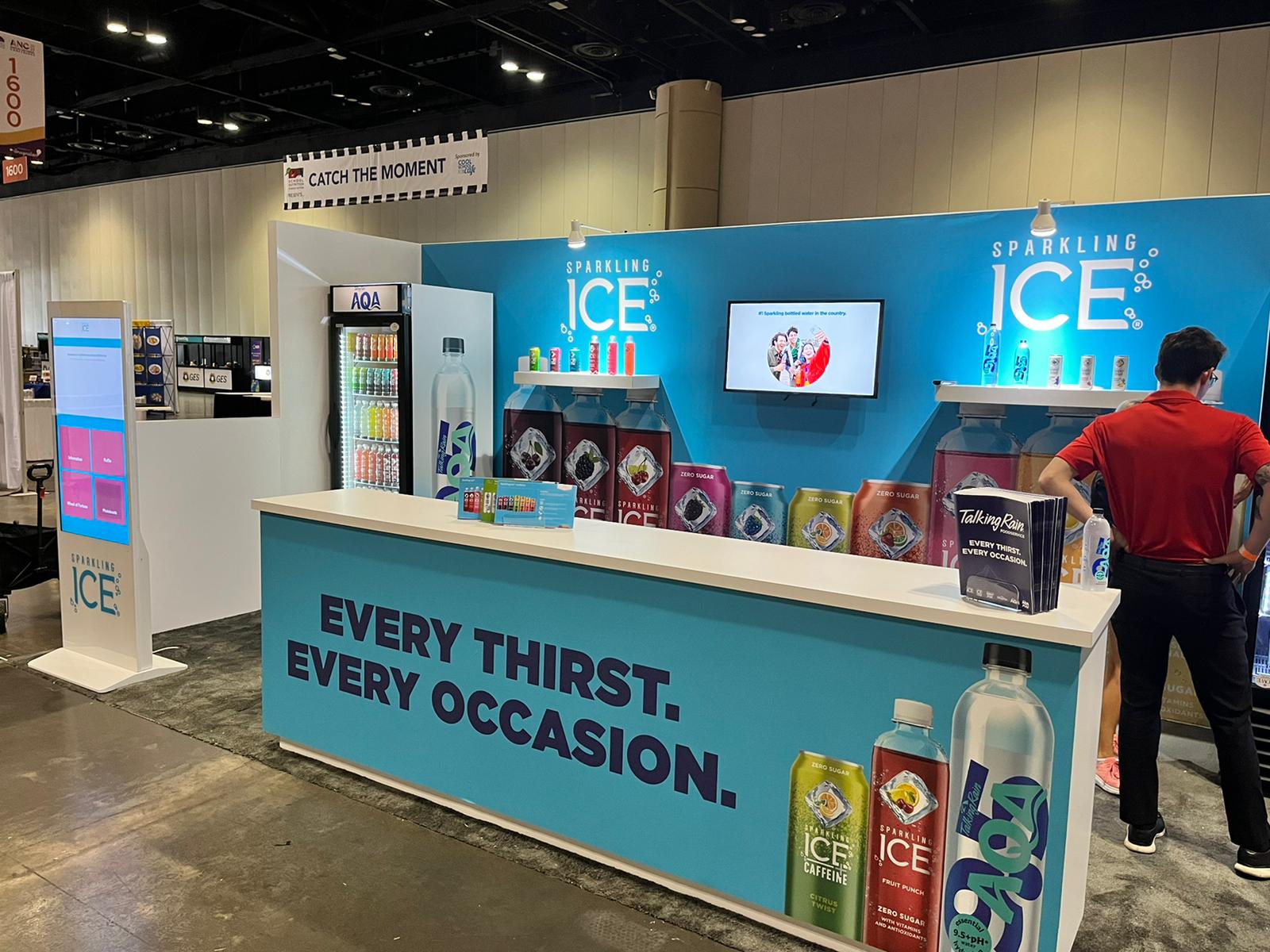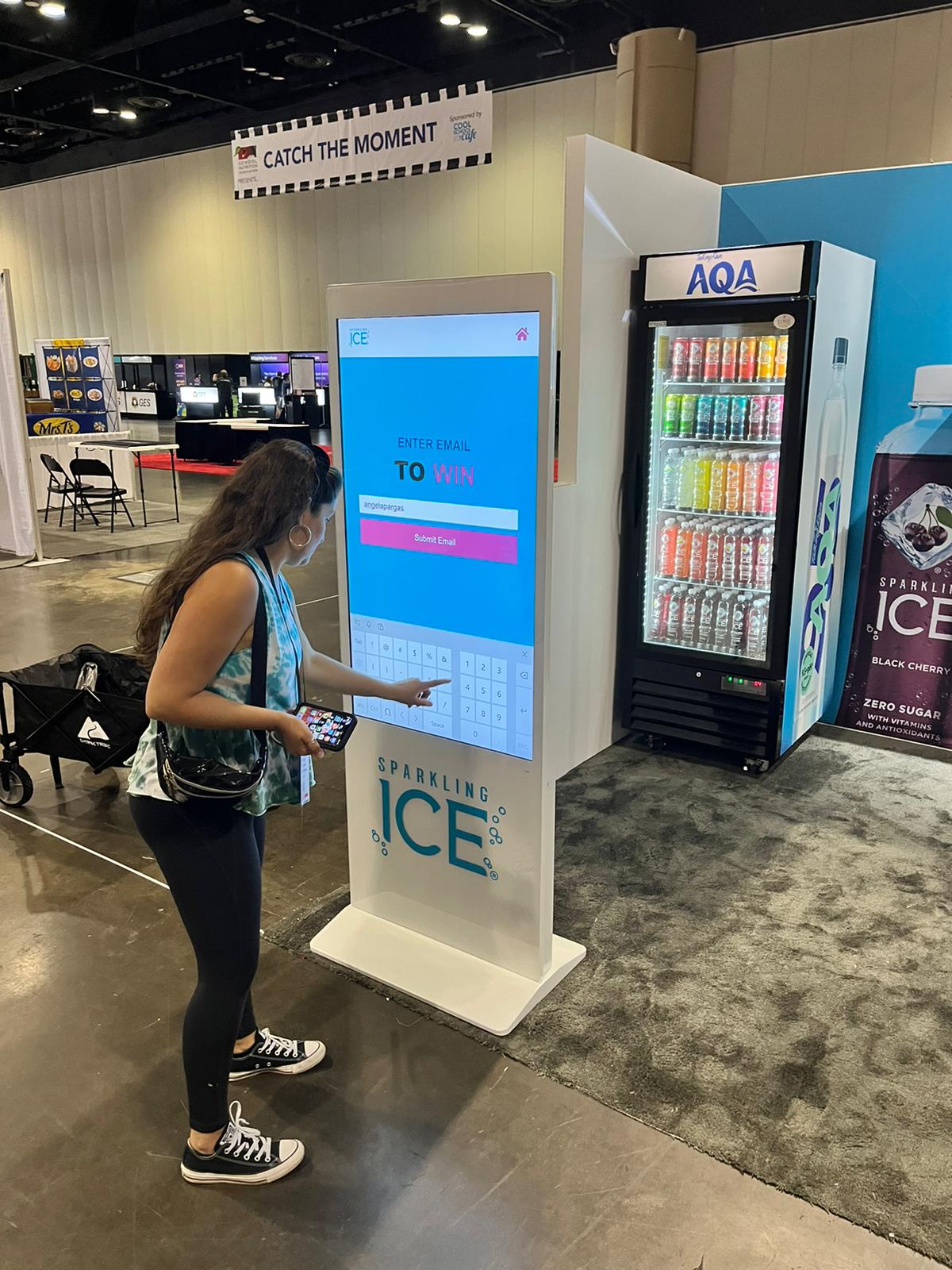 OVERVIEW
Talking Rain is a beverage company that provides sparkling water and are known for their amazing drink Sparkling Ice, which was the star of the show at the Annual National Conference for School Nutrition July 2022. For this conference Talking Rain wanted to have a fun and interactive way to greet their guests. So, they approached our experts at Popshap to see how we could help. The solution was a 49-inch standing touchscreen kiosk.
SOLUTION
Popshap decided that our 49-inch touchscreen kiosk with customized software would be the perfect fit for Talking Rain and their needs. Given that they wanted to provide their guests with cool swag and a fun experience we included a raffle, wheel of fortune and a photobooth. Guests would enter their email and spin the wheel to receive swag like a lip balm or a water bottle. Not only could the guests receive those items, but they were able to enter to win a grill! After the show we provided Talking Rain with a file containing every email entered so they could follow up.
CAPABILITIES
For this Event, Talking Rain used a 49-inch kiosk to make their guest experience memorable. Not only did it include fun games and a photobooth, but it also included an information section that provided guests with facts about the company and a full list of products and specs. Popshap also customized the kiosk with a Sparkling Ice logo so it would stand out and really catch the attention from anyone walking by!