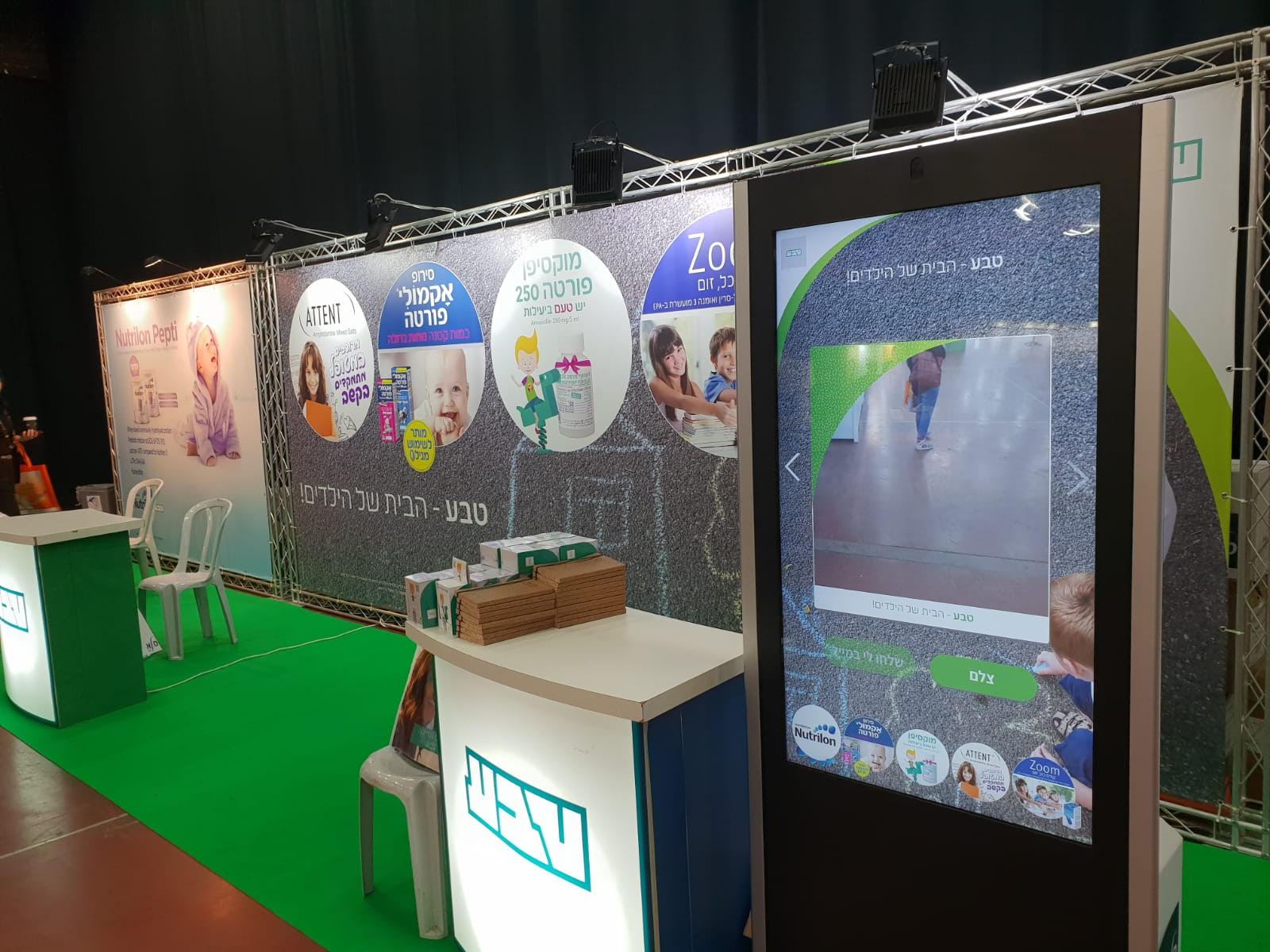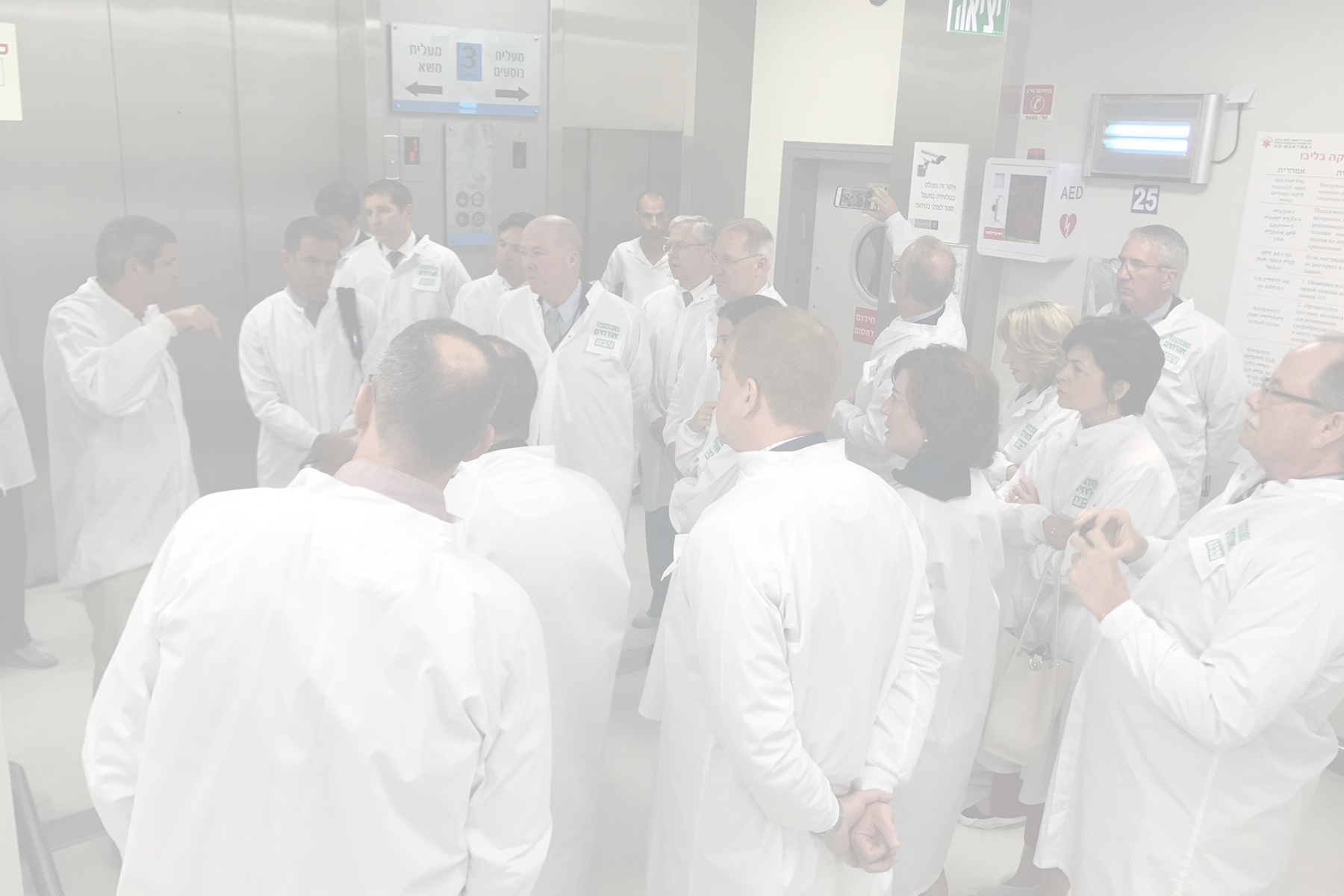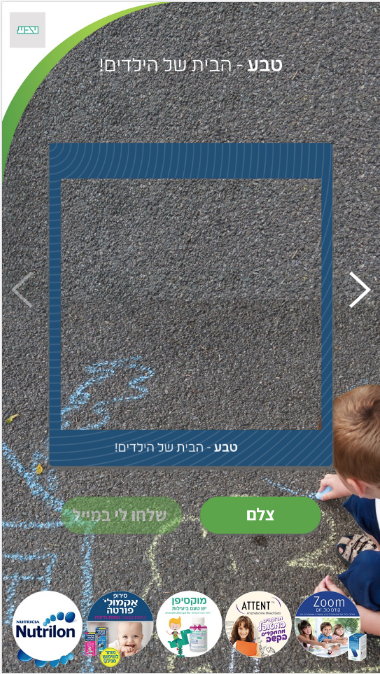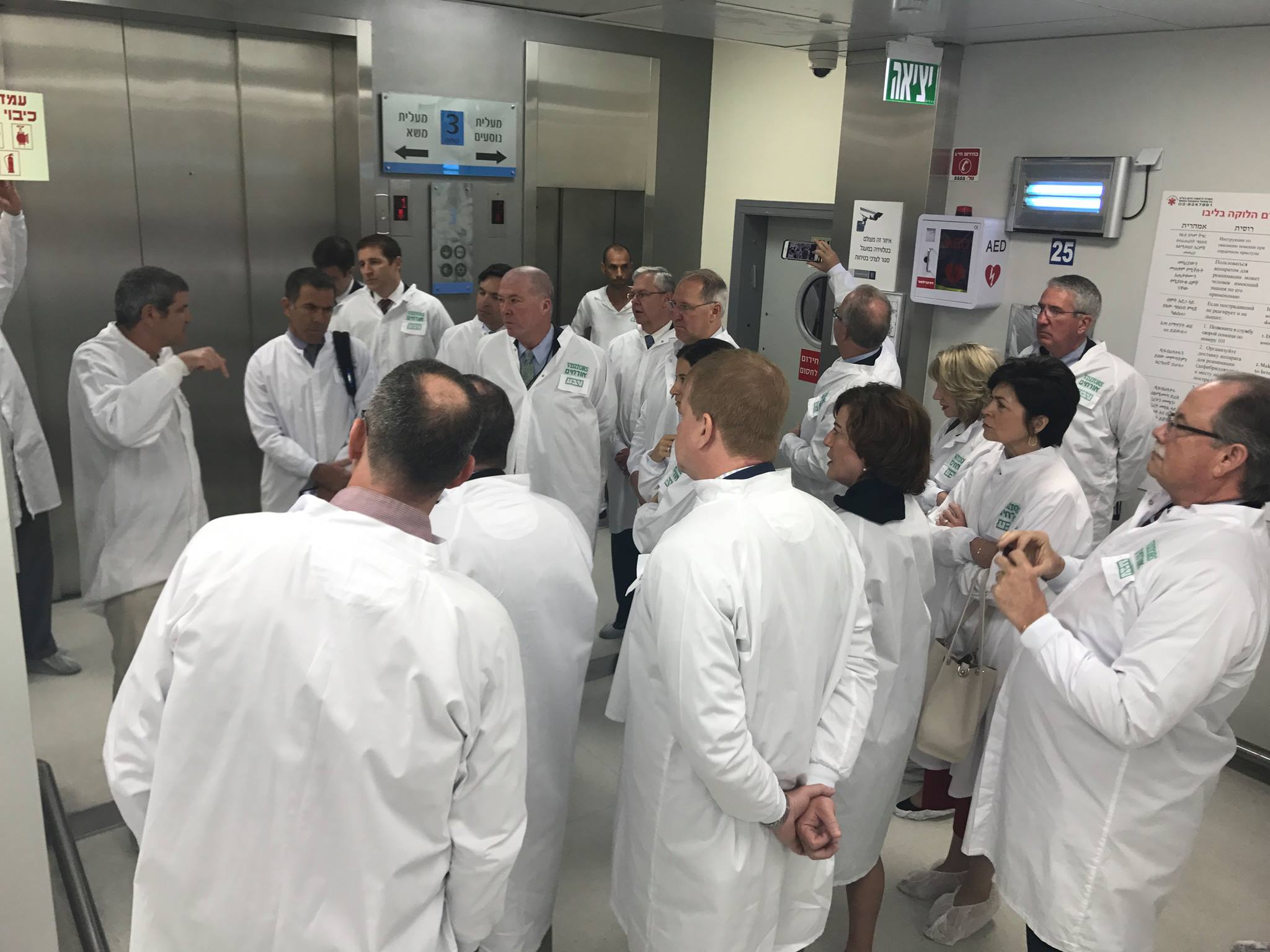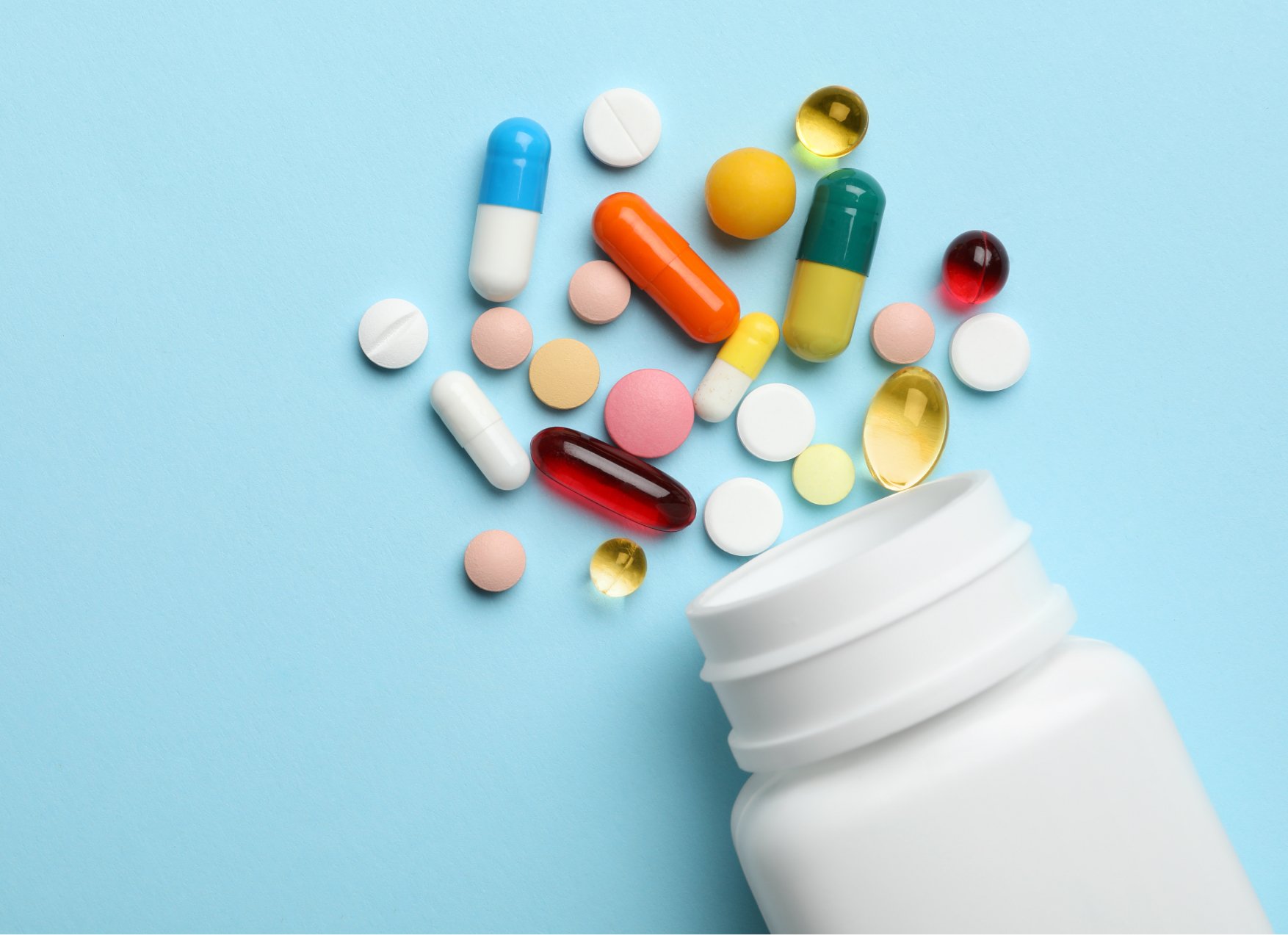 OVERVIEW
Teva, the world's largest generic Pharmaceutical company, had a booth at a medical trade show in Tel Aviv.  The business was looking for a new and exciting way to show off their company's capabilities in the field of child pediatrics.  So, they decided to approach our experts at Popshap to discuss the possible digital solutions.
SOLUTION
After seeing the various kiosk sizes and capabilities, they decided that using the large 49" touch kiosk at their booth would the best idea. To promote engagement with the event attendees, they also decided to have a camera attachment to utilize the photo booth function of the 49" touch kiosk. Using the Popshap software, the team developed custom branded photo frames that users could add to their photos to have a little part of the company to take home with them.  Additionally, on the bottom of the 49" touch kiosk, the team created links in the form of interactive circles to highlight the pediatric medicine and products that Teva manufacturers.  During the event, Popshap's digital 49" touch kiosk really grabbed the attention of the event attendees, making the Teva booth quite memorable.
CAPABILITIES
For the trade show in Tel Aviv, Teva used our 49″ touch kiosk. The business achieved the goal of showing the capabilities of their company in the field of pediatrics using the Popshap software (photo booth) so that those attending the event could create a memory with them.