TICKET MANAGER Partner Summit 2019
October, 2019 Times Center, New York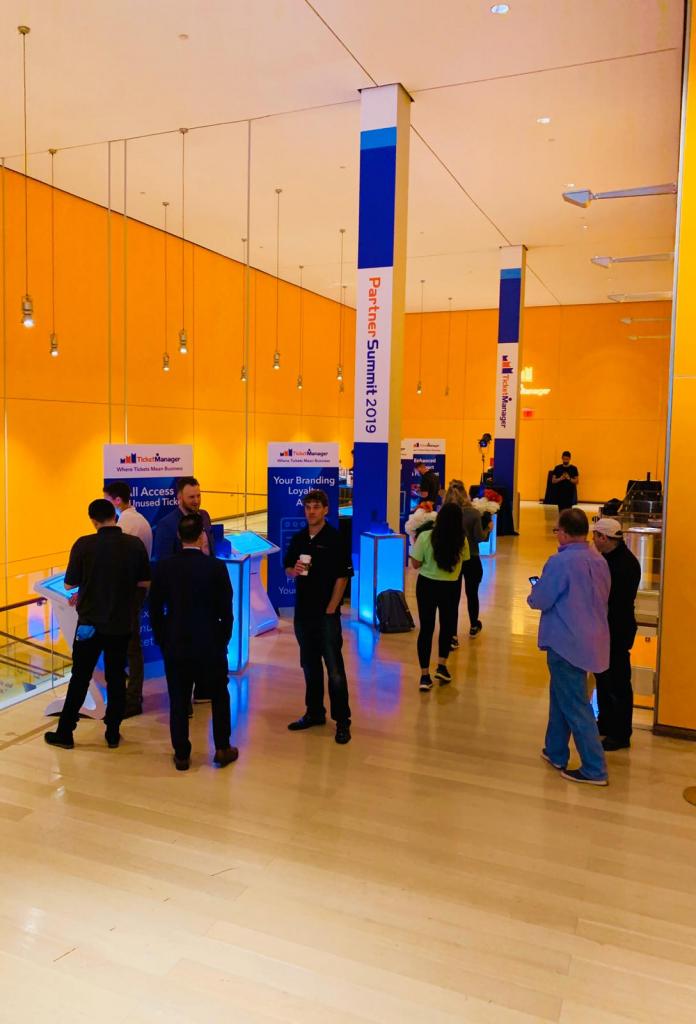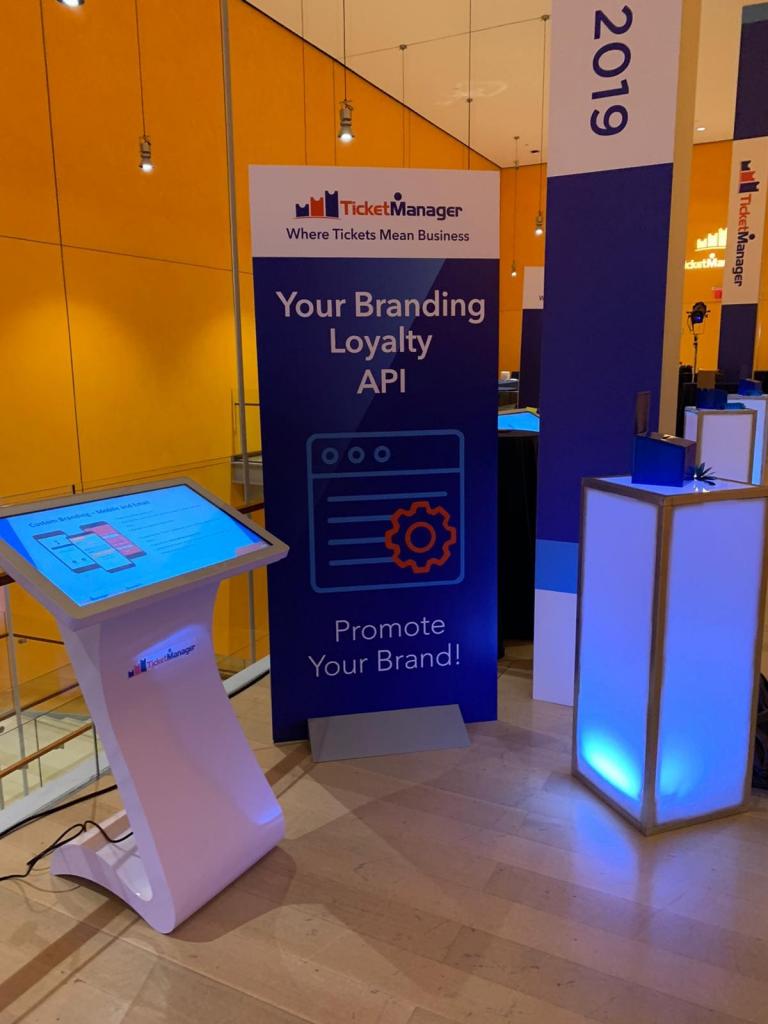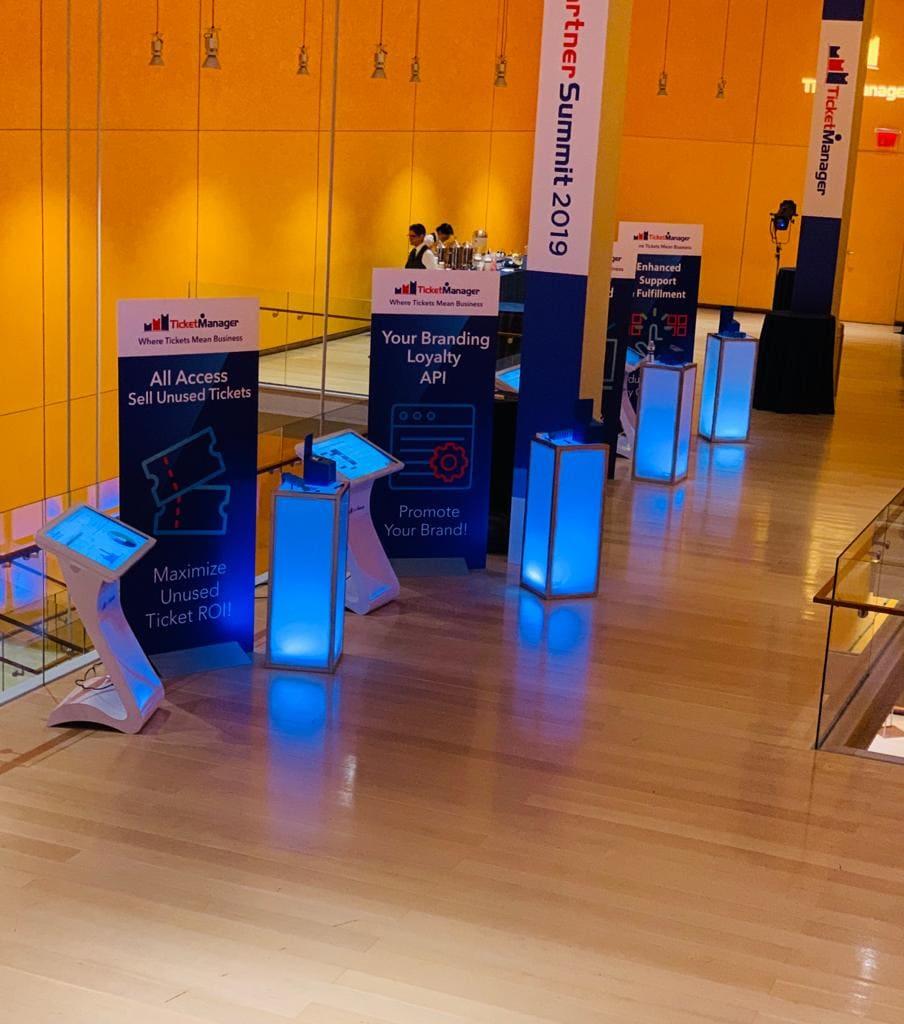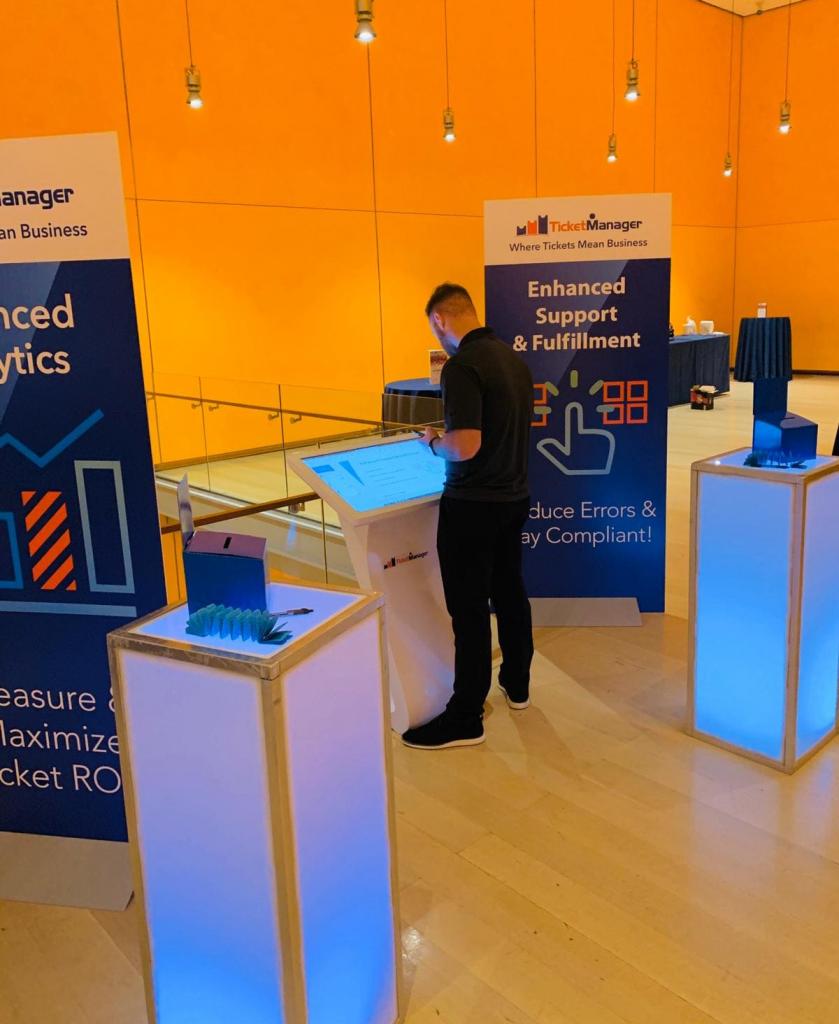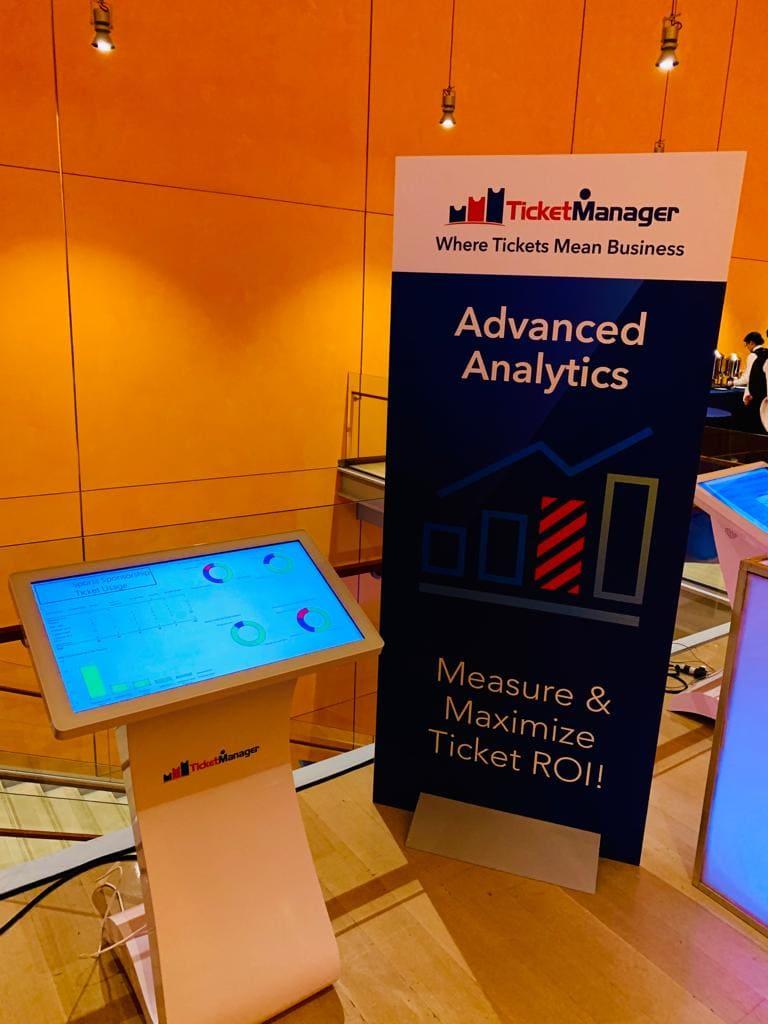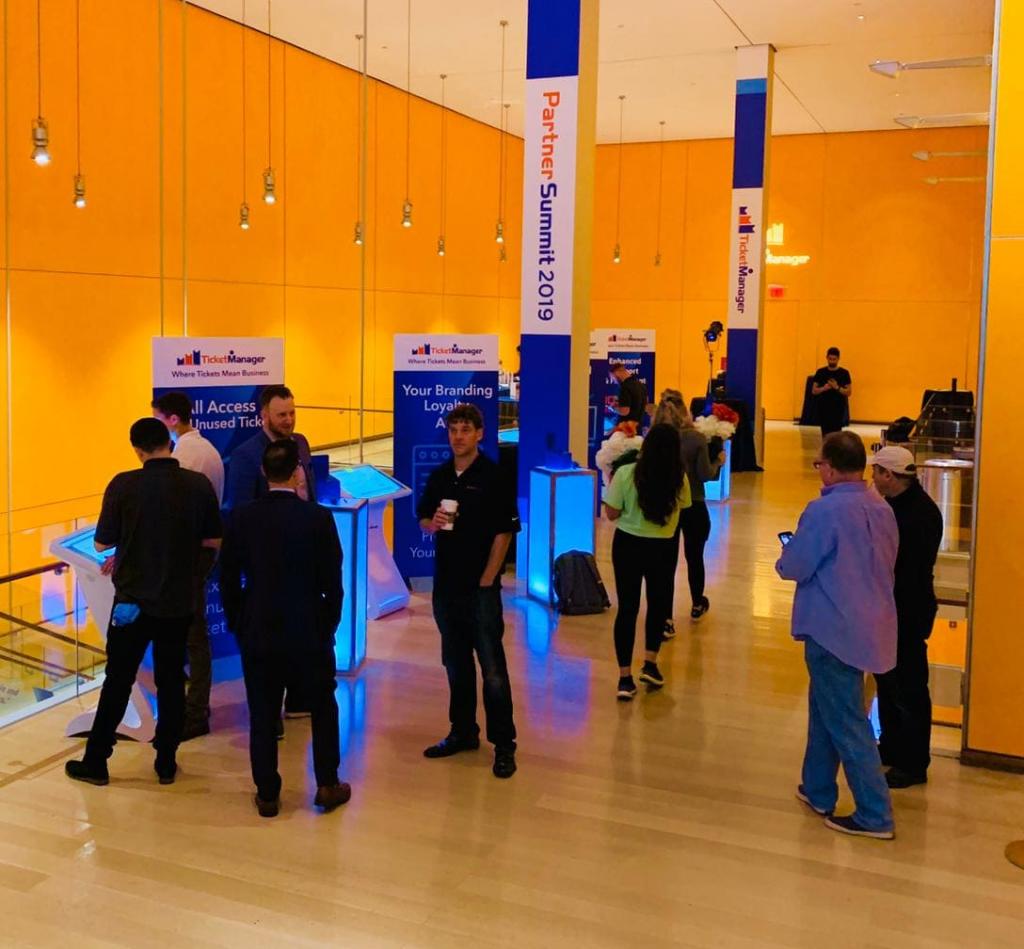 OVERVIEW
The partner summit 2019, the world's leading conference for corporate hospitality professionals, was held in The Times Center NY.  Partner Summit 2019 had more than 100 companies exhibiting. One company in particular, Ticket Manager, had a stand out technology activation approach using the Popshap's interactive 32" touch table.  By using the interactive 32" touch table, the Ticket Manger staff were able to showcase their product with a demo activation, and ease the user experience while getting brand exposure.
SOLUTION
Like many software demo and activation we do for lots of brands, we used our interactive 32" touch table.  In fact, we used 4 units to better serve the users and to eliminate the lines in demand for the demo.  With our 32″ touch table, every demo was close and personal.  The interactive experience was second to none, and the large display helps the user understand the product better and up close.  We worked closely with the Ticket Manager team and helped load in the demo software before the setup and of course, removed the kiosks at the end of the show.  We thank Ticket Manager for allowing us to help with our interactive solution and we are looking forward to working with them in the future.
CAPABILITIES
For this event, we used 4 32″ touch table to assist Ticket Manager with their product demo activation during the Partner summit 2019. Our staff also helped with the software demo, event setup, and user interface.