US TRAVEL ASSOCIATION - Interactive Kiosks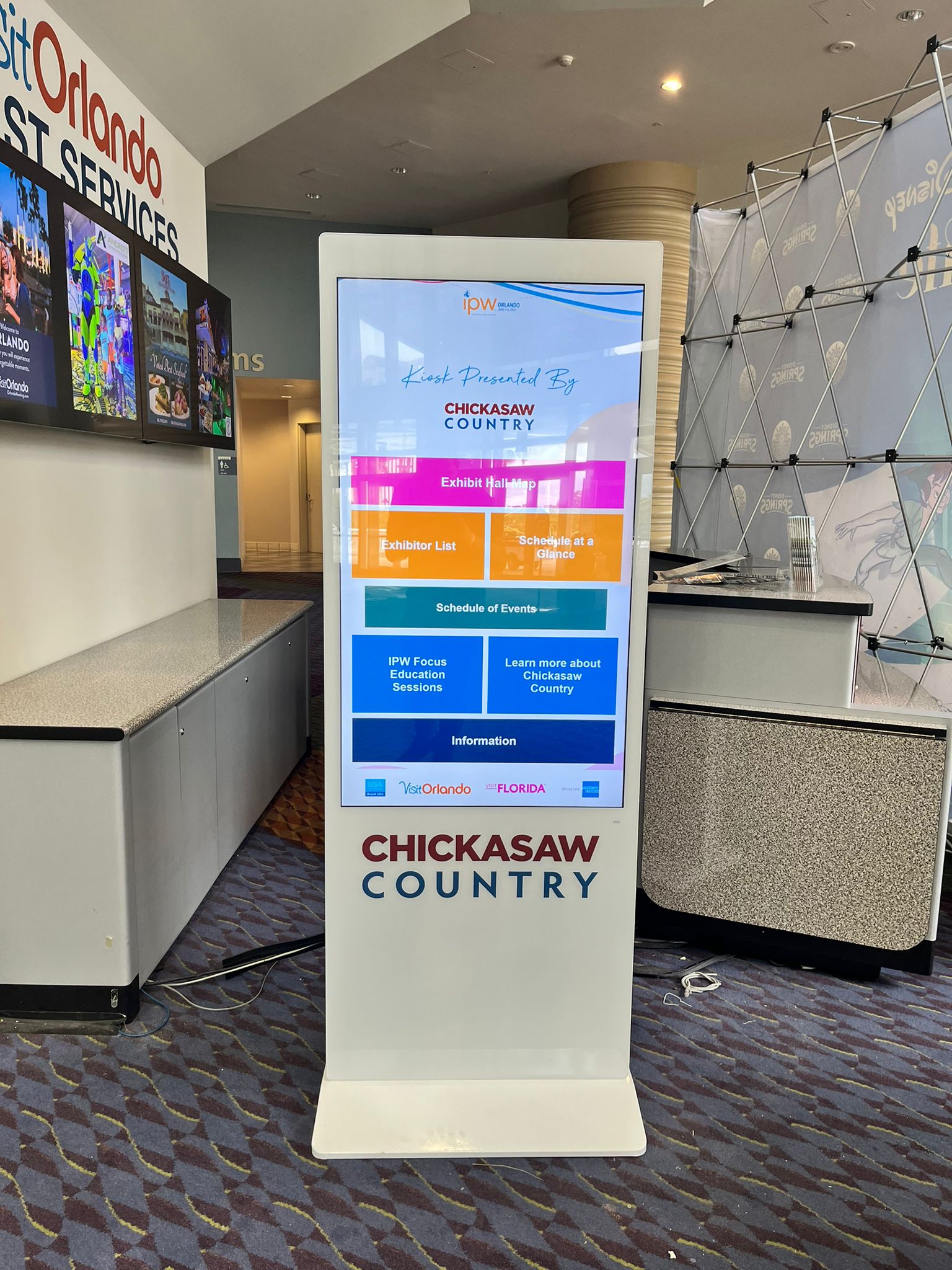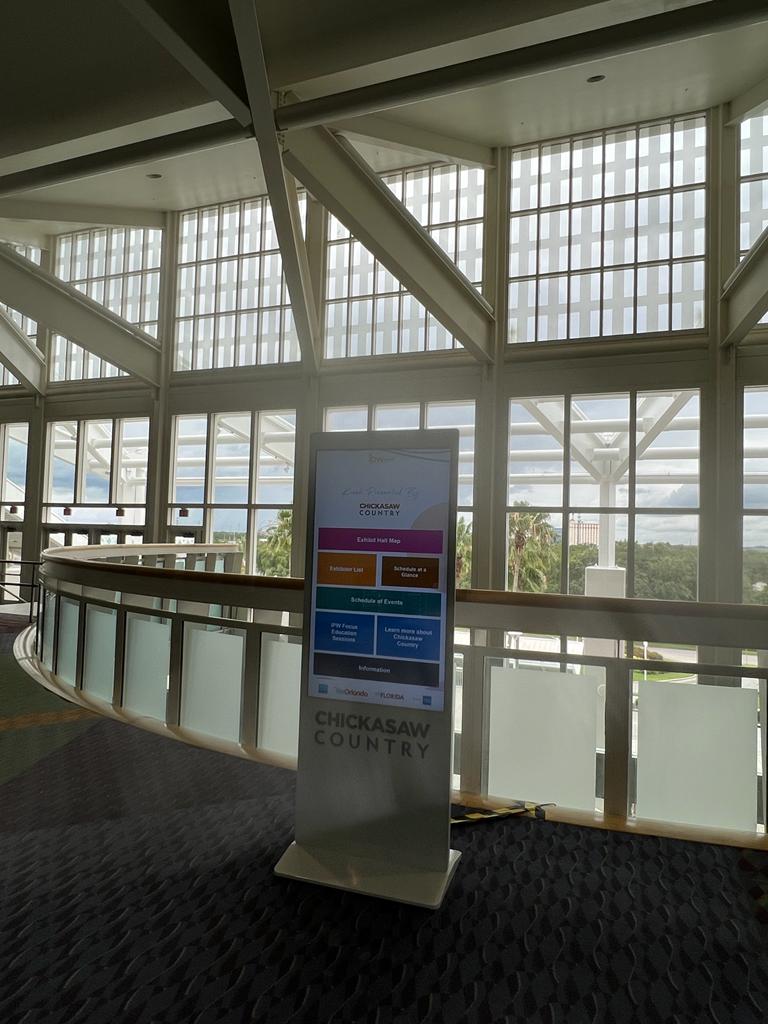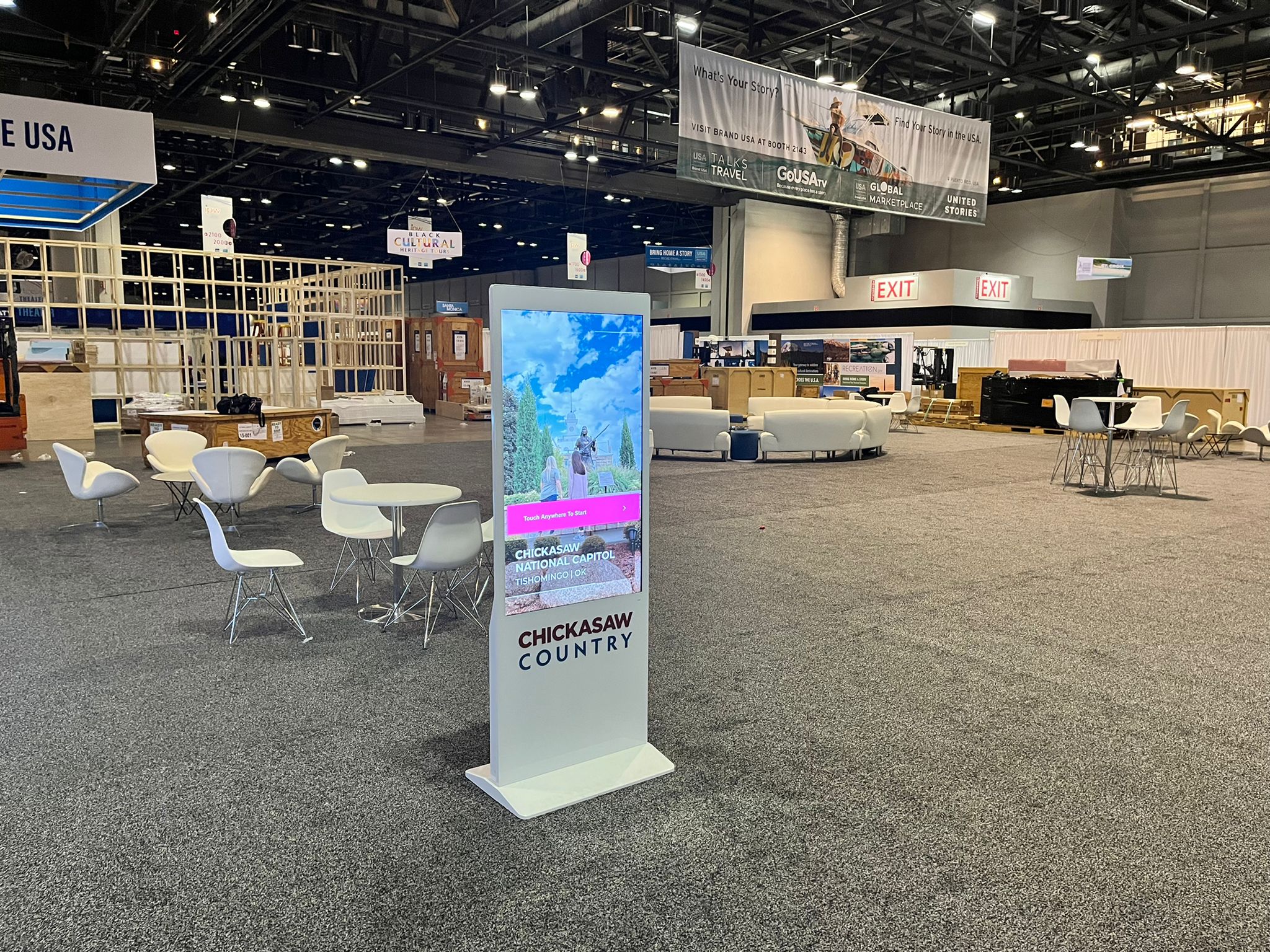 OVERVIEW
The US Travel Association held an in-person event to conduct business and help renew relationships across the world in Orlando, Florida June 2022. They design these events with the intention of bringing thousands of international travel buyers and media together to meet face-to-face. They wanted an easy and effective way for attendees to view the exhibit map, exhibitor list, event information, and more so they reached out to Popshap.
SOLUTION
For this event, the US Travel Association went with 8 49" branded touchscreen standing kiosks spanning across the event site and 1 LED poster wall consisting of 5 LED posters. We developed a unique CMS that allowed the attendees to interact, gain information on the event, and learn more about Chickasaw Country. The presence of touchscreen kiosks throughout the event site had a significant positive impact. on enhancing the attendee experience allowing them to view event information, and event schedules as well as learning about the Chickasaw Country surrounding them. We also provided a LED wall which was great for drawing in big crowds because it is almost impossible to ignore! The US Travel Association provided videos of amazing travel locations that played throughout the event and gave more discussion topics for attendees and exhibitors.
CAPABILITIES
The touch screen kiosks and LED poster wall from the US Travel Association were designed with a Chickasaw Country logo and outfitted with all the necessary information needed for attendees and
exhibitors. This information and customized branding were visible all over the show floor allowing everyone attending to have a more pleasant and interactive experience while staying on track and
allowing them to be in the right place at the right time!