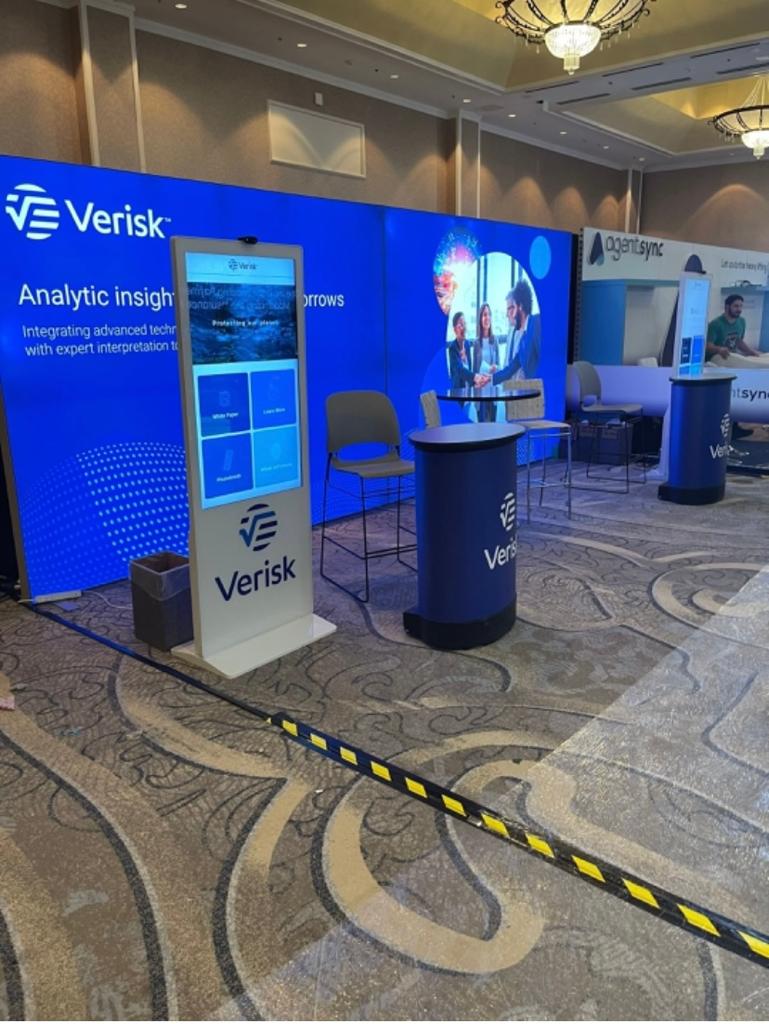 OVERVIEW
Verisk provides data driven analytics that assist businesses, individuals, and communities. Their goal is to help them become more stronger, resilient, and sustainable. They attended DIGIN 2022 a digital insurance event and wanted to bring in an interactive element to their booth. That's when they reached out to Popshap.
SOLUTION
We went with a 49" standing touch screen kiosk that was branded with a Verisk logo sure to draw attention. We then developed a personalized CMS that allowed customers to learn more about to company and what they have to offer. We also added in a Wheel of Fortune and a photobooth which allows Verisk to obtain lead information as well as allowing the guests to have a fun interactive time. By using our 49" interactive touch kiosk the experience was elevated and more fun.
CAPABILITIES
For this event Verisk chose a 49" standing touch kiosk to show their attendees the analytics they provide and how it can transform global industries including insurance. In addition to this, the games that we included allowed their team to have more then just a business talk with their attendees. It gave them an extra element of fun. Not only making this experience better for the Verisk team but an all-around fun and informative experience for everyone.