Your digital signage content should always have to engage the customer as a top priority. But if you want to enhance the customer experience, then add interactivity to your digital signage content. The interactive content will not only help your brand have more impact but will also give you the capability to glean material about what your patrons want when they're shopping with you. Using this information, you can personalize the shopping experience so consumers will want to come back over and over again.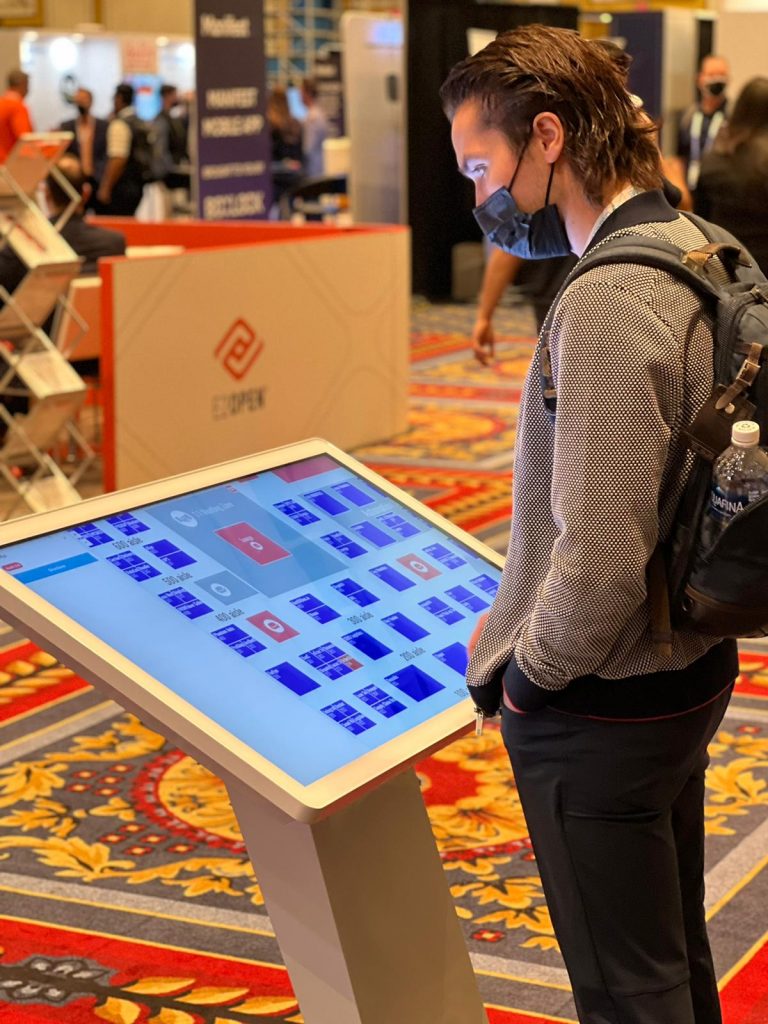 Where to Use Interactive Digital Signage Content
Interactive content is where the user can actually influence or change the content on the touch screen. It also commonly uses several different applications inside of digital signage solutions. One of the most accustomed cases to customers is wayfinding signage (but it doesn't stop there, this is just one of the most popular ways). An interactive Wayfinder lets customers use the screen to locate products and departments among other things.
The interactivity gets more sophisticated when combined with supplementary technology. For example, screens with integrated video cameras are able to switch the content based on how many folks are looking at it at any given time. Facial recognition can also be used with the cameras to recognize where somebody is in a store and push tailored offers to them on their cell phone if they've already opted into your loyalty program. 
All of this information can also be captured and then used later to make alterations to the content you're using on your touch screens.
Improve Buyer Visits
Interactive digital signs can be on the front line of your customer service strategy. Customers are used to using the Wayfinder kiosk to find their way to the sections and products they're looking for. In fact, many customers prefer interacting with technology instead of asking a worker. Interactive kiosks can be engaged to answer questions about products, help the buyer decide which product to purchase, and even point out matching products that will increase their delight. If the patron needs additional help, interactive touchscreens can put them in touch with a live team member as well.
The customer can't locate what you're looking for in the store? Interactive kiosks in the store can also let customers to order the products that they couldn't find and have them transported straight to the store for pickup. Brands can also mine the digital kiosk data to get an indication of what individuals are searching for that's not available.
And, again, all of this is information that you can use later to better control what products you should be stocking or what items you should merchandise differently.