Creative Ways to Use Digital Posters to Boost Your Business
With the many benefits of digital posters, you should contemplate using the digital tool creatively in your business or at your next event. It can give you a real competitive advantage in the market. Apart from marketing products and services, digital posters can also be used for numerous other purposes like navigation, alert, enlightenment, and info. Here's a roundup of some thought-provoking and creative ways you can use digital posters in your business to reap its rewards. Generate a Revenue Source Many business owners fail to realize that digital posters allow you to market a product or service that other companies might want to put in front of your customers. With custom digital messaging and regulated playlist length, you are able to get other brands to pay you to have their ads run on your screens, helping to build another source of income. Show Reviews Most shoppers check the reviews of the product before purchasing it. They are more likely to purchase the product with optimistic reviews. While there are numerous online review platforms and word-of-mouth marketing, why not use your digital poster to run positive reviews about your brand? The customer reviews can be fetched from social media accounts or Google and displayed on the screen. Build a Sense of Urgency Activating a sense of urgency is an effective approach to upsell at the point of acquisition. For instance, you can flash the "50% discount" message over the screens on a specific item to boost sales.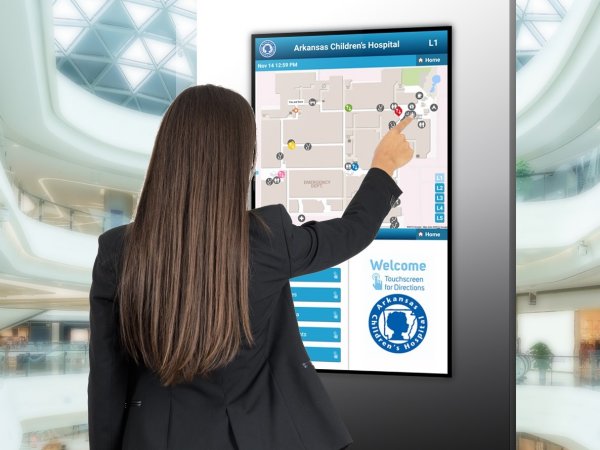 In conclusion Digital posters can have several uses across your industry. It can not only be used to promote your brand but also keep your team and consumers educated and involved. But in order to maximize your digital signage, make sure to set them up in the right place. Look for a place where consumers are most likely to wait, sit down or linger, such as the counter, reception, lobby, entryways, and escalators. These are good locations for digital posters. Also, make sure to install them at eye level as consumers are likely to focus on whatever is straight in front of them. They might not look up or down, meaning they could miss the signage. For personnel, digital posters can be installed in the lunchroom or other worker gathering areas.