Digital Trade Show Display Ideas To Make Your Booth Stand Out at Champs 2021
So, you are looking for more ways to make your trade show booth look its best at your next event; you came to the right place because a custom digital trade show display is one of the best marketing tools to grab attention and generate interest in possible customers and clients. A good
trade show digital display
doesn't have to be too much work or too expensive. If you've got booth space at this year's Champs show in Las Vegas and are wondering what you are going to do with it, here are some amazing trade show booth concepts that can make you stand out and be remembered. [caption id="attachment_7996" align="alignnone" width="843"]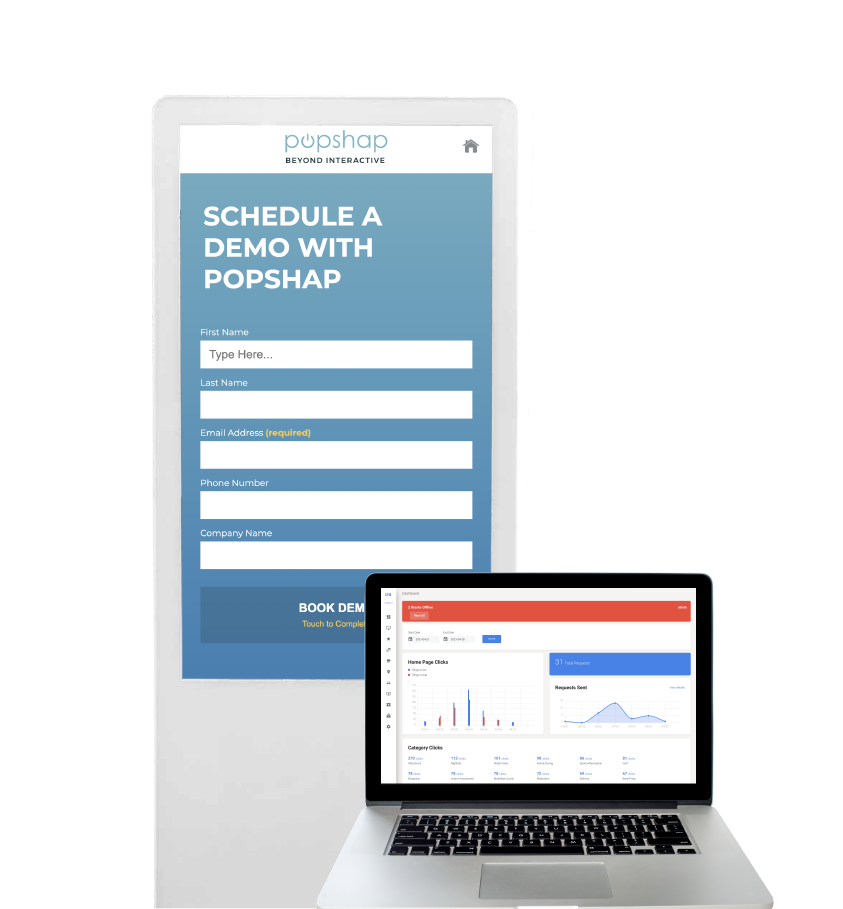 powerful interactive technology solutions help support the success of your entire trade show experience[/caption]
Digital Displays Make Your Booth More Attractive-
When you are presenting at a trade show, your main goal should be to show attendees all about what you do and how you can support them with whatever idea you have. The catch is — present your brand well. Instead of bringing attendees on the show floor, connect with them through a digital trade show display! Allow your target audience to ask questions or schedule a demo on the interactive kiosk. It's an informal and fun way to display! You should make your booth in such a way that individuals going by will notice and get captivated to know what you are proposing.
Go for modern strategies-
In most cases, brands think it's necessary to have a mix of both traditional and modern designs. One really good thing about going with only interactive technology for a trade show is that they are very useful and work like building blocks. You can reorganize them as per your requirement to better suit your booth needs. Yes, some say that digital trade show display technology is expensive compared to traditional designs, but they pay for themselves and prove to be very beneficial in shows, particularly if you are trying to promote many things at the same time. When you are going to the trade show, you need to be very picky with your brand design so the advertising can stop audiences. [embed]https://youtu.be/oyL1BS0KUfk[/embed] To get the best outcomes and make your trade show booth stand out, partner with a company like ours that specializes in custom trade show digital signage and related services. If interested, let's chat.