Beyond Interactive with Popshap Podcasts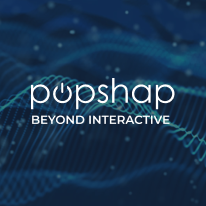 Innovative Trade Show Solutions with Dan Donati from The Deondo Company
Popshap's own CEO, Eitan Magid, talks one-on-one with Dan Donati, Director of Sales for The Deondo Company, as two trade show professionals experienced in successfully bringing innovative trade show solutions to market. The Deondo Company is the North American provider of NOOK Event Pods, a portable meeting space designed to provide quiet meeting options on busy trade show floors. Keeping the NOOK Event Pods at the center of the conversation, listeners will get an introduction to how such innovative trade show solutions can not only impact the trade show experience, but create new sponsorship opportunities, introduce new measurement and analytics tools to events, and collaborate with other technology for continued growth. Partnerships, as we've grown accustomed to exploring in our discussions, undoubtedly have a strong role in marketing such innovations. Additionally, as companies with products of a similar age on the market, we question what it takes to scale, especially given the shared challenges of increasing shipping costs and scarce labor within the industry.
Latest Episodes
What the Popshap? Get to Know Popshap in 2023 with Eitan Magid
CEO Eitan Magid introduces Popshap as it exists in 2023, along with the launch of the Beyond Interactive podcast and upcoming discussions with key industry players.