How to Use Digital Posters to Promote Your Business
Digital posters are designed to appear just like a standard poster or banner but the critical difference is the purpose, effectiveness, and a shift to innovative technology. All of our digital posters are supported by our proprietary Popshap software solutions, which lets you display your product or service information and other digital content/advertisements using this amazing product. This "A-Frame" can be folded and locked effortlessly. It stands with a metal frame and you can plug it up easily for power. It also comes with a remote control so you can choose the right programming option(s) for your marketing content. For these motives (and many more), the notion of using a digital "A-Frame" product for digital content or promotion is starting to gain noteworthy momentum across numerous markets.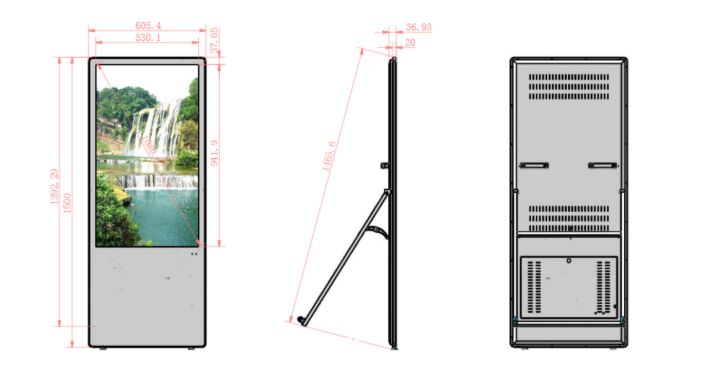 To make it even easier – here's why you should use it…. Increased Marketing Occasions Exploiting the power of digital marketing, your brand can significantly increase its marketing opportunities by allowing your digital posters to utilize and arrange different marketing content to your particular hardware in real-time. Anything from digital banners to video-related content will flawlessly push from Popsap's proprietary content management system (CMS) at the tab of a button. Compared to outdated forms of digital marketing with print, the "digital A-Frame" solution provides you a momentous advantage while evading the cumbersome and time-consuming "old-style" print alternative. Not to mention the price! There is no lag time between digital content creation and deployment – with digital A-frames, you can speak to your consumers about current events and relevant discounts as rapidly as you can create the digital content. Fast Implementation and Utilization Whether you are going to a mall, job trade show, or event – the "digital A-Frame" is easily able to be moved and can be installed within a matter of minutes. The digital device features wheels as well as the ability to secure the device to a third-party object – so it can be effortlessly be moved around during the day or safe and left to run unattended. As with our other Popshap digital devices, digital posters are easily shipped in custom cases. Setup is complete in just minutes and you will be up and going. We hope with this digital product to continue to revolutionize portable digital signage while not sacrificing industrial excellence.